Never miss a bite! Sign up here to receive new recipes and reviews straight to your inbox.
Disclosure: This post was sponsored by the Italian Trade Agency as part of an Influencer Activation for Influence Central and all opinions expressed in my post are my own. Please drink responsibly.

When I created Take A Bite Out of Boca in 2011, my ultimate goal was to one day be able to travel the world, eat and drink the best food and wine, meet extraordinary chefs and wine makers, and write about my experiences. Seven years later, I was finally given the opportunity to start that dream.
In Italy.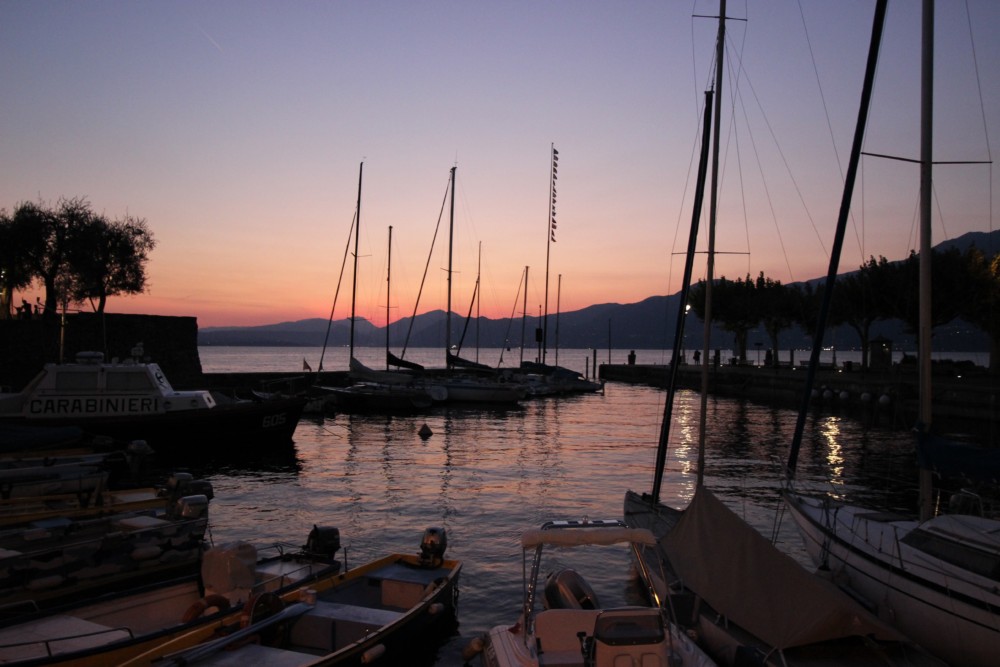 In September 2018, I hopped on a plane from Miami to Rome, Rome to Verona, and spent six days with 20 other journalists touring the countryside along Lake Garda in Italy's largest wine producing region, Veneto, visiting various wineries and meeting the families and producers behind the wines I was tasting. It was a trip filled with firsts for me — my first press trip, my first time in Italy, my first time doing a vertical tasting (this refers to the tasting of various vintages of the same wine), my first time trying things like Prosciutto di Parma DOP, pheasant and venison, and my first time trying a lot of Italian wine varieties.
During an afternoon in Verona, a few of my new friends and I ventured off into town to do a couple touristy things — you know, like shopping the market and checking out Juliet's house.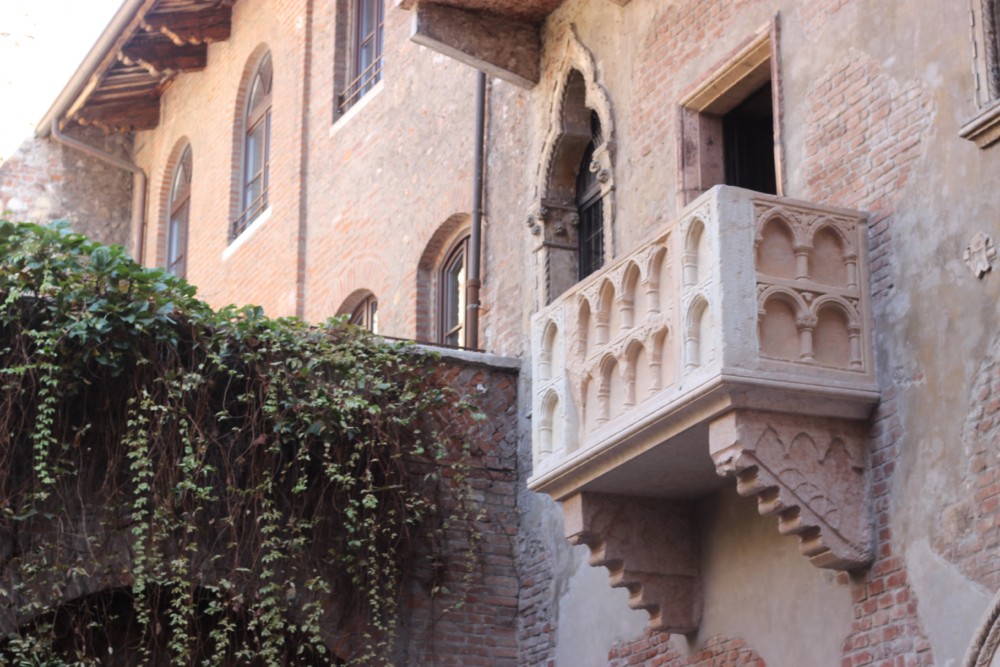 But then it was time to become one with the locals and join in the Italian tradition of living "La Dolce Vita," and we were off to enjoy an afternoon aperitif. We found ourselves at one of the oldest historical places in Verona, Antico Bottega del Vino (and we ended up going back again later on that evening too.) This quaint wine bar became our spot for the day. I loved getting to know these wonderful people from all over the country, hearing their stories about their travels and writing careers, getting advice from them on how to continue on this "travel writing" path, and of course, tasting some absolutely incredible wines. Antico Bottega del Vino is where I had my first taste of an Italian white wine, Soave, and quickly decided it was going straight to the top of my list of favorite Italian wines.
Soave, one of Verona's most notable wines, is typically made from the Garganega grape and possibly with a small amount of Trebbiano di Soave, and is a bit on the dryer side with plenty of aromatic and floral notes. There were a couple wineries we visited during the trip that did produce a Soave for us to taste, and each one resonated with me. It isn't something you'll find on many restaurant wine lists in the U.S., but thankfully I was able to get my hands on a bottle at a local wine shop.
Soave is the ideal pairing for fish and vegetables, as well as light, summer appetizers and young cheeses. While I was in Italy, I enjoyed a crisp glass of white wine with lots of tasty Italian fare, but at home, I found it best with light, fresh Asian-inspired flavors like this miso-sesame ginger dressed salad with grilled salmon. I've always enjoyed U.S. white wines with dishes such as sushi and Thai food, but I wouldn't have imagined such an iconic Italian wine could go just as well with these flavors. This is what I like about the wine industry — I'm constantly surprised by the unpredictable pairings.
Italy is made up of 20 wine regions, making them the largest producer of wines in the world. There may be as many as 3,000 grape varieties with 590 officially catalogued so far! Each region has their own unique quality and diverse set of grapes when it comes to the wines produced. During my trip, I was lucky to be able to learn about the history behind Italian wine from Italian winemakers themselves, and truly understand how their love of and dedication to this trade has a profoundly positive affect on today's wine. You can truly taste the passion, and the country's character, culture and tradition in the the wine.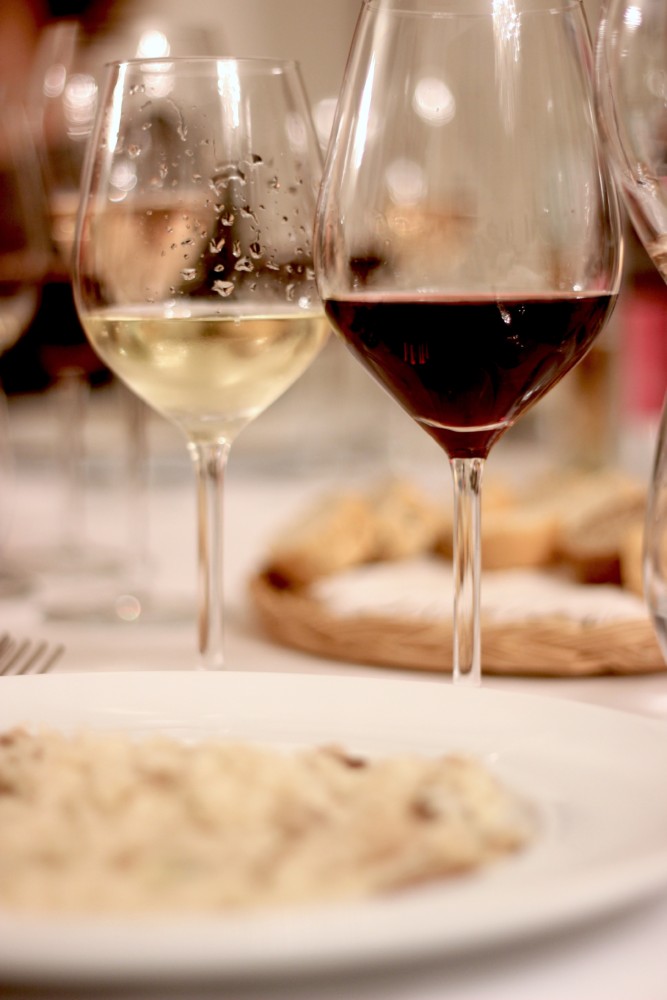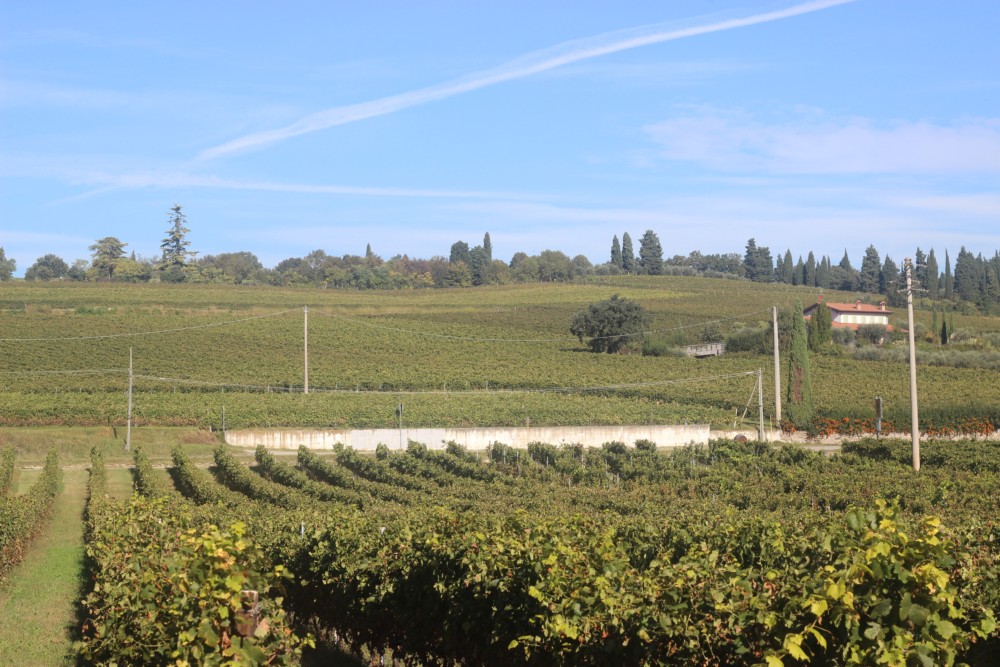 The hype about Italian wine is real, and now's the time for you to experience it. It's okay if you can't actually make it to Italy — instead, bring Italy to you. Follow Italian Wines on Facebook, Instagram, and Twitter to learn everything you need to know about one of the world's leaders in modern winemaking, with wine styles that go back almost 4,000 years.
After this trip to Italy and exploring wine country, I'll never look at another glass of wine the same again. Each sip will remind me of my travels, the things I learned, the people I met, and the wines I tasted. Not only did I become a huge fan of Soave, but I fell in love with a quite a few of the Bardolino Chiaretto varieties we tried.  My favorite versions of this dry rose were the sparkling ones, as you all know how much I love my bubbly! We tasted a lot of bold, deep reds like Amarone, Bardolino and Valpolicella, too. Excuse me if I have become a bit of a "wine snob," but after this experience, it's just too difficult to go back to old ways.
So, if that's okay with you, and you're ever in need of someone to chat with over a glass of Italian vino, I'm your girl.