Never miss a bite! Sign up here to receive new recipes and reviews straight to your inbox.
Disclosure: I was invited to an exclusive preview event hosted by The Residences at Mandarin Oriental Boca Raton. All information and photos have been provided by Mandarin Oriental. As always, all opinions are 100% my own.
The iconic Mandarin Oriental will open its luxurious residences and hotel in the new Via Mizner, an urban resort in the heart of Downtown Boca Raton. This destination landmark is Penn Florida Companies' $1-billion-dollar vision that will span over seven acres, is divided into five phases and has been ten years in the making. It is expected to be completed in 2020 — which is when Urban Land magazine says Boca Raton will by then be one of the ten best places to live in America.

Boca is ranked in the top 2% of America's most livable cities, including Florida's top hospitals, cultural offerings, galleries and museums, fine dining and shopping.
Boca truly is the epitome of a premier lifestyle destination.
If you thought Boca was already pretty "bougie," you ain't seen nothin' yet. After The Residences at Mandarin Oriental and the Mandarin Oriental hotel is completed, the new Via Mizner is going to be quite the sight. It will also include the Via Mizner Golf & City Club, which consists of two distinct venues — the Golf Club featuring the signature Jack Nicklaus golf course and the downtown City Club which includes full access to all Mandarin Hotel amenities, as well as the 101 Via Mizner Luxury Apartments and The Shoppes at Via Mizner, a collection of high-end boutiques and trend-setting restaurants offering some of the best in designer clothing and jewelry, fine art and celebrated dining experiences.
The Residences will join this unparalleled life of luxury with its 92 private-entry homes, featuring anywhere from one to six bedrooms, private elevator foyers, personal selection of floor and countertop finishes, Sub-Zero® and Wolf® appliances, exclusive resort-style amenities, Mandarin Oriental concierge services, membership to the Via Mizner Golf & City Club, views of the ocean, golf course or city, and access to the Mandarin Oriental hotel via sky bridge.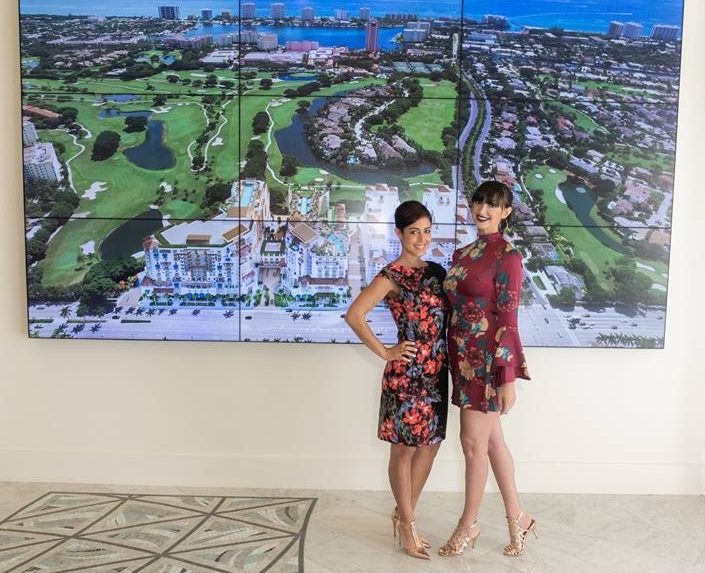 The Residences at Mandarin Oriental, Boca Raton will be the first new Residence that the group has built in the last ten years, and only the third operated domestically (there are 18 total all over the world), and one of the only hotel-branded residences in Palm Beach County.
The Mandarin Oriental hotel will be the only five-star hotel in all of Palm Beach County, and will feature 164 rooms and suites, Michelin-Starred chefs and sommeliers on site, holistic spa and wellness programs, a state-of-the-art athletic club, a conference center with cutting-edge technology, and ocean-view swimming pools, plush lounge areas and private cabanas.
There is a lot to look forward to for Downtown Boca locals and those who may have plans to visit the area. I can already tell how amazing the Residences will be just from the looks of the sales office! During an exclusive VIP preview, a group of local influencers were treated to a little taste of the amenities that the Mandarin Oriental offers, including unique mixologist-crafted cocktails, a "Noodle Bar" with a variety of different noodles, vegetables, sauces and toppings to make our own plate, gourmet desserts, teas and coffee, hand, back and neck massages, and spiritual and Chakra readings.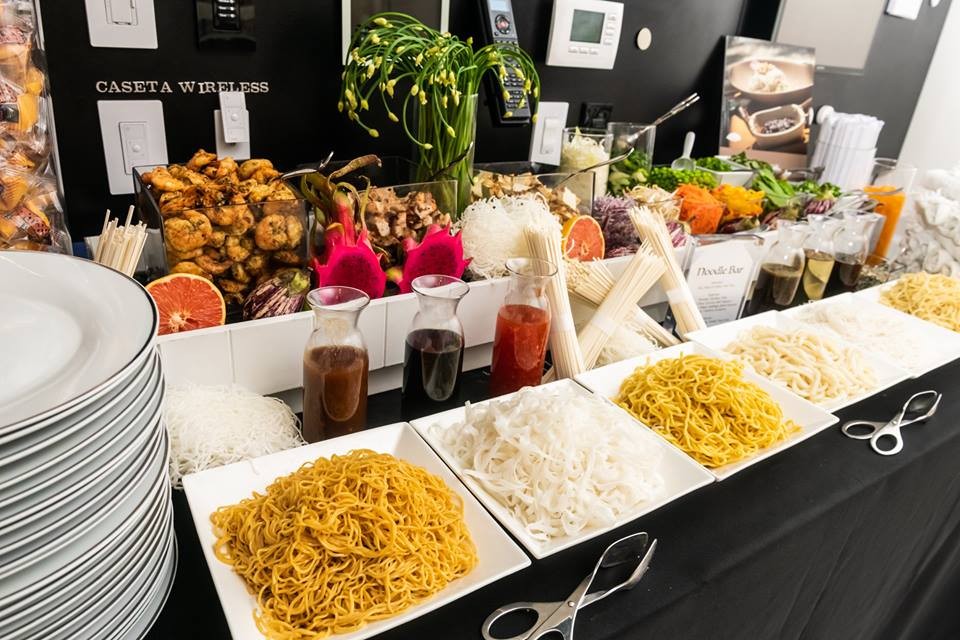 It was a lot of fun to experience the royal treatment that the Mandarin Oriental is so well known for. Now, the only thing left to figure out is…. how do I actually get to live there…?
For more information on The Residences at Mandarin Oriental, Boca Raton, which is currently under construction but still signing contracts, visit the website or the Sales Gallery located at 10 East Boca Raton Road.