Never miss a bite! Sign up here to receive new recipes and reviews straight to your inbox.
NOTE: This restaurant has since closed.
Disclosure: I was invited to dine as a guest of the restaurant. No monetary compensation has been received for this post. As always, all opinions are 100% my own.
When you think of top-notch fine dining, timeless China dinnerware and elegant chandeliers, a tiny restaurant in the middle of a strip mall doesn't necessarily come to mind… However, for The Winemaker's Table, that is just the case.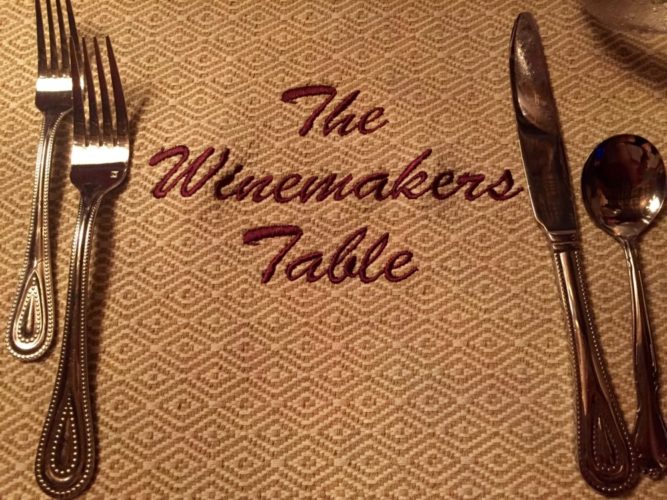 Located off of Congress just before Linton, is a restaurant unlike any other in Delray Beach. The inside is full of old-world luxury decor, including a 'Versace Experience' table with the most beautiful table setting you'll ever see, where guests are treated to an extra special, one-of-a-kind dining experience featuring trendsetting plateware, including The Versace Collection, and the top stemware in the world. This 7-course tasting menu is $135 per person (plus tax and gratuity) and includes a bottle of champagne, tea and coffee, and a parting gift.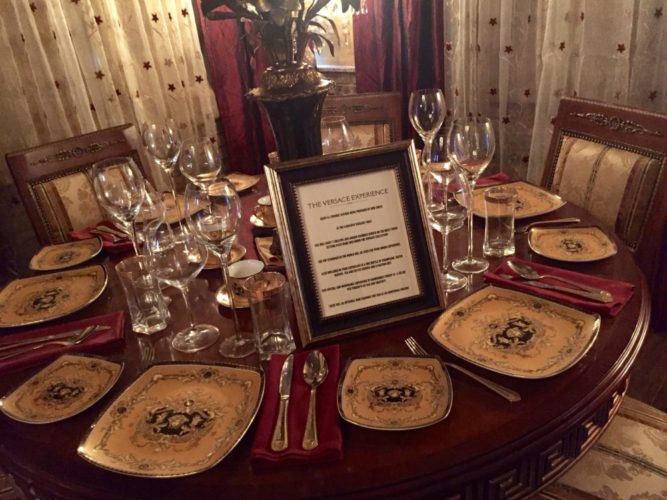 The Winemaker's Table is the place to break out your best 'Ladies who Lunch' attire and enjoy something a little more upscale than usual. The Winemaker's Table brings a promise of high-quality, fresh and creative fare in a refined and relaxed setting, with attentive service and knowledgeable staff.
While The Winemaker's Table is open to the public for lunch and dinner, what they should be well known for is their private wine dinners and events, where tickets are purchased in advance to experience unique dishes paired with even more unique wines. At a place with such intricate detail in design, you can only imagine the precision that goes into each and every plate of food coming out of the kitchen. Wine dinners tend to go off menu, giving the chef a chance to get even more creative than usual and really wow his guests with works of art. I attended a recent private dinner and felt as though I was transported into another world. It started with flowing champagne and caviar-topped hors d'oeuvres and continued with a four-course sit down dinner paired with wines I'd never seen or tasted before.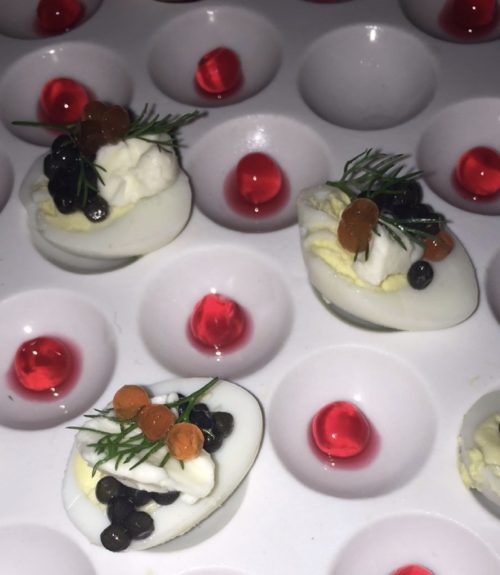 We started with a chilled tomato gazpacho, rich in flavor yet light and refreshing. The pan-seared salmon that followed had perfectly crispy skin, a medium-well done flakey center, and the most luscious white chocolate sauce enveloping its edges. The scallops, sitting on top of a velvety smooth sweet potato puree, were cooked well and topped with crispy onion strings and tart dried cranberries which provided for a well balanced variety of textures and flavors on the plate.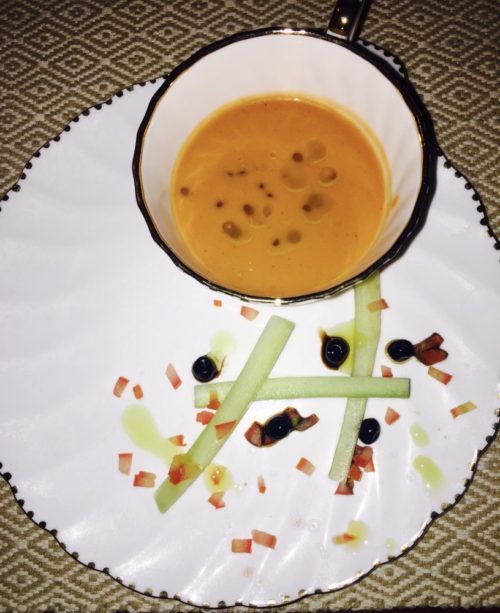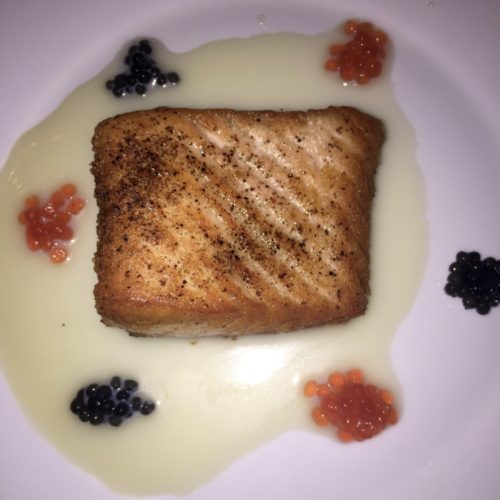 That was supposed to be the end of it, but Chef Ari and Tom couldn't resist showing off their additional dessert masterpieces. The cheesecake was thick and creamy, indulgent in all aspects. The flourless chocolate brownie was dense and decadent, a chocolate lover's dream. The coconut cake, owner Tom's signature dessert, had a moist and tender crumb, with bright coconut flavor swirled throughout the sponge and its icing, and coconut flakes sprinkled on top.The house-made sorbet popped with sweetness and melted on your tongue. The wines were just as incredible as each course. After our champagne cocktail hour, we moved onto Miraval Rose, followed by a few reds: 2007 Cosmus Sangiovese, 1999 Quintorelli Super Italian Red, and a 2007 John Anthony Cabernet. We finished with a dessert wine, Martin Estate Sauternes.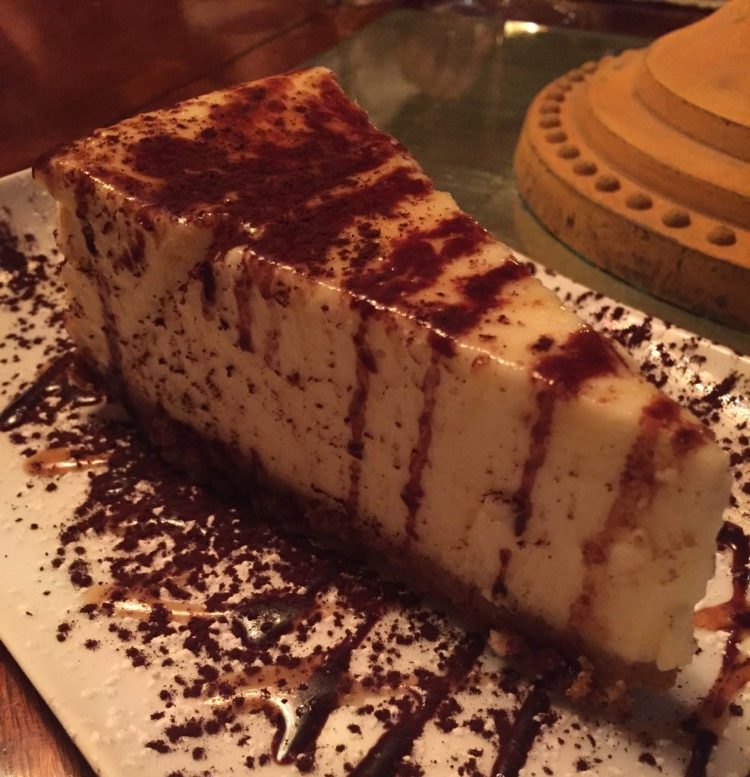 Co-owners (and brother-sister duo) Tom and Michele Ferraro promises to make The Winemaker's Table a Delray Beach dining destination, with plans to build a Chef's Tasting Table inside the kitchen, an upstairs tasting room for private dinners and events, and expanding with happy hour and other specials as time goes on. 
The Winemaker's Table is open for lunch Monday through Friday from 11am to 3pm, and dinner Wednesday through Saturday from 5-11pm. They are open 7 days a week for special events and gatherings upon request. Happy Hour is on Fridays only from 4-7pm and for $20 per person, includes an assortment of food and half-priced wines by the glass.