Never miss a bite! Sign up here to receive new recipes and reviews straight to your inbox.
With Memorial Day around the corner and summer weather upon us, many of you may be honing your swinging skills, stocking up on pastels and plaid, and figuring out your drink of choice while out on the green…
If you're like me, you want a light and crisp white wine, something approachable and easy to drink — something like Chilean-produced Gran Reserva Sauvignon Blanc. Its bright citrus aroma of lime and grapefruit make it an ideal match for ceviche, oysters and shrimp — all very summery eats, and abundant here in South Florida, so you never know if they'll make an appearance as your afternoon snack while taking a break from playing or while watching golf.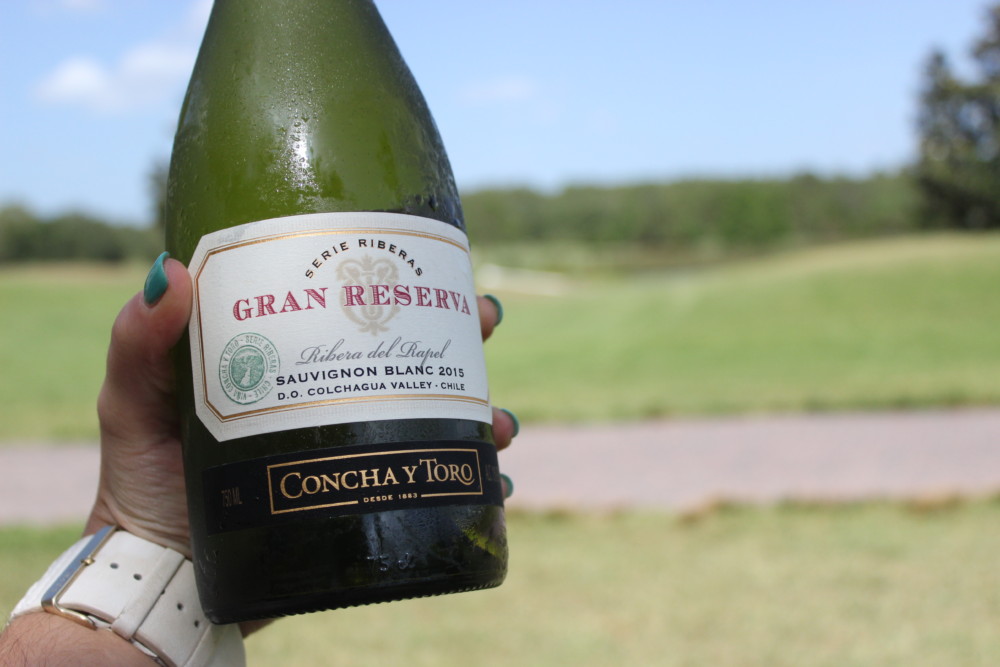 What else makes this wine the perfect match for all your golf-centered activities this season? Right now when you purchase Gran Reserva, you'll get a $25 credit on a round of golf at major golf courses NATIONWIDE courtesy of Concha y Toro Gran Reserva. Find a specially marked bottle necker where you buy wine to take advantage of this great deal. You can also enter to win one FREE year of golf! Click here to enter the sweepstakes.
Growing up in South Jersey, golf was a pretty popular pasttime, especially in my hometown where there were at least three really nice courses to play in close proximity. Aside from plenty of games of mini golf, I've only ever picked up a golf club on one other occasion. During my time working post-college in Jersey, I had a lot of friends who played, and one of them offered to take me out to a driving range. Nervously, I walked out on the putting green and picked up the club. I looked at him with so much doubt and was fully prepared to be totally embarrassed. Instead, I made contact — pretty nicely, I might add. Turns out I was a lot better than I (and he) had expected, and it ended up being a really fun outing. Though I've never picked up a club again since that day, if someone asked, I might be inclined to try again.
When I moved to South Florida, golf was even more popular and just about every country club or neighborhood is situated on their own private course. Golf seems to be one of those sports that elicits great memories, and Gran Reserva wants to help you continue making those memories with their $25 offer and the chance to win a free year of golfing. Don't forget to enter the contest!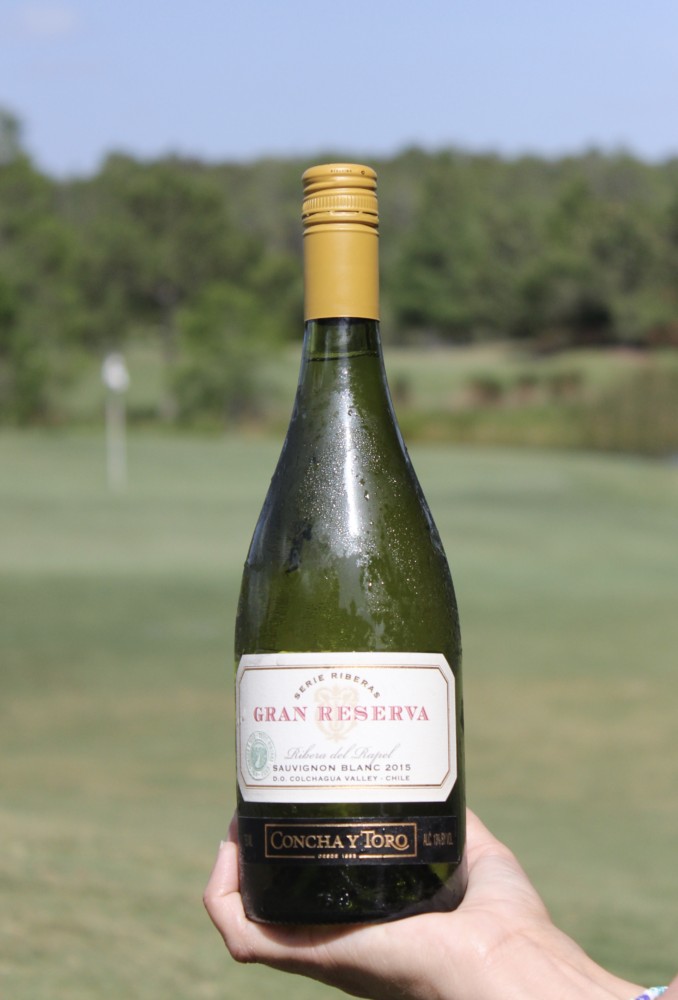 My golf-playing friends have definitely made good memories, whether it's out on the green, watching from the stands, or watching from home, golf holds a special place in their hearts. I've asked some of them to share their fondest memories… Matt, owner of a local protein snack company, says his most memorable golf moments have been "watching the Masters on Sunday with my dad." Seems like playing golf with dad is a recurring memory for a lot of guys. Another friend of mine, whom I grew up with in Jersey (another Matt), said that he doesn't get to play with his dad as often as he used to, so it makes playing with him now even more special. "I don't think I've ever thanked him for putting a golf club in my hand at such a young age. Golf has been something to enjoy with him since I was a little boy. If I ever have children, some day I will be able to introduce them to the game and share lasting memories." It's not just the sons who relish in golf-memories with their dads — the dads relish in memories with their sons too! My best friend's dad, Hal, remembers the first time he watched his son hit a hole-in-one on his 21st birthday. "I'm playing 51 years, and I have none. That's my boy!" 
Golf brings family together just as much as it brings friends together. My friend and fellow local foodie, Justin, says that golf is the reason he met some of his best friends. "It's all thanks to being able to be on the course, with no phones or meetings, just the boys and nature!"  For my Dad, golf was a sibling sport, and an "in" to hang with the guys. "My memories of golf are playing with my brother and his friends who were much older than me."
Even if you aren't a golfer, you can still make good memories with those around you. Like my friend Erika, fellow blogger and creator of an all natural food product, who had a very proud moment when her son, about 10 at the time, picked up a club for the first time at a driving range. "Within a few minutes, he was hitting the balls straight in the air. He has talent. I hope he decides to pick up the sport at some point!"
Some memories are made at golf outings, like the Honda Classic here at the PGA National Resort and Spa in Palm Beach Gardens. My friend Jamie, a local beer connoisseur, remembers the time in 2014 when he entered a contest to win ticket upgrades to the 18th hole VIP Lounge. "About 30 minutes later, I got a text to arrive at the VIP Entrance and we were in! Food, drinks & an amazing view of the 18th hole.
My good friend, Amber, PR and marketing director for the Rapoport's Restaurant Group, totally gets the need for a refreshing glass of wine during a golf-filled day. She also shared a Honda Classic memory. "My friends and I go every year and spend the day out on the course following all the pros. A good glass of white wine is the perfect refresher on those days."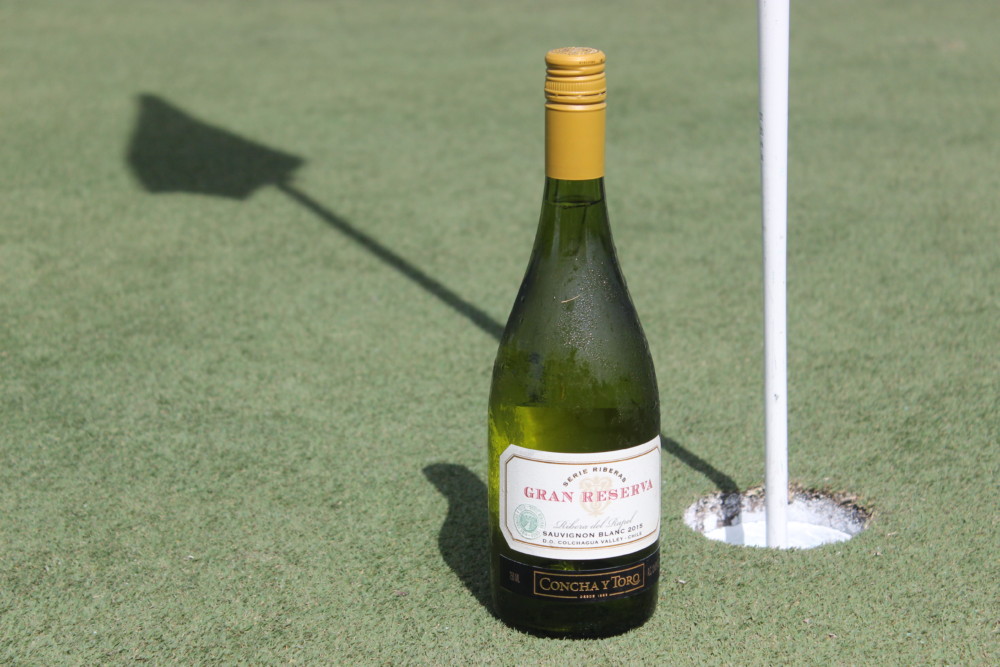 I agree —  a crisp glass of Gran Reserva Sauvignon Blanc is just the right pairing needed for an afternoon on the green. And when all is said and done, grab a bottle of Gran Reserva Cabernet Sauvignon and head to the pool for some rest and relaxation. Its essence of black currant and chocolate lends a smooth texture and subtly sweet taste that makes for a perfect end to the day.
Make sure to follow Gran Reserva on Facebook and Twitter — and don't forget to buy a bottle and claim your $25 golf credit!
I was selected for this opportunity as a member of CLEVER and the content and opinions expressed here are all my own. #GranReservaGolf