Never miss a bite! Sign up here to receive new recipes and reviews straight to your inbox.
Disclosure: This is a sponsored post on behalf of Stonyfield and Target. Product details are from the sponsors. As always, all opinions are 100% my own. #stonyfieldblogger #sponsored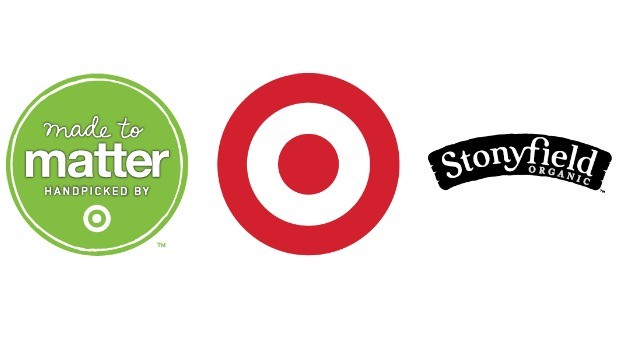 I have been running around nonstop for the past two weeks — I've barely had a chance to sit down and I definitely haven't had time to even step foot in my kitchen to cook or bake. Why? I am now working for iconic South Florida restauranteur, Burt Rapoport. The Rapoport Restaurant Group includes five local restaurants in Boca and Delray, and I am managing the social media accounts and dining guide sites for all of them. Don't worry — Take A Bite Out of Boca isn't going anywhere, but things are going to be slowing down a bit over here. Instead of posting 4-5 times per week, I'm only going to shoot for posting twice. The balancing is going to be hard, but I can do it… I just need to make sure to give myself the proper "me-time" I deserve, so I don't totally burn out. Thankfully, the Target's new Made to Matter product line allowed me to do just that.
Normally when I want to relax, I turn on the oven and bake up something nice and indulgent, but this time? All I wanted to do was…nothing. I didn't feel like mixing, stirring, and pouring — and I didn't feel like eating either. Lucky for me, the Yes To… line of natural beauty products is on the Made to Matter list. There are so many products to choose from, each stemming from a different fruit or vegetable that have unique benefits. I bought a whole slew of things that I know would make me feel good — things like cooling Yes to Cucumbers body wash, rich Yes to Carrots body butter, refreshing Yes to Grapefruit facial wipes, and moisturizing Yes to Coconuts hand cream. Yes To products are at least 95% natural, free of parabens, phthalates and SLS, and made with recyclable materials. Yes To believes in giving back, which is a huge part of the Made to Matter campaign. The company is committed to giving back a portion of their profits to the YES TO Seed Fund, whose goal is to inspire kids to lead healthier, more positive lives. I can get on board with that!
There are a lot of brands participating in the campaign — brands like Justin's Peanut Butter, Annie's and KIND bar. Stonyfield is proud to announce that they are now one of them too! They are releasing two exclusive flavors for Made to Matter — Stonyfield Organic Super Seeds and Stonyfield Organic Super Grains Greek Yogurt. Organic Super Seeds features nonfat Greek yogurt with softened flaxseed, in orange-cranberry, blueberry and coconut flavors. Stonyfield Organic Super Grains pairs nonfat Greek yogurt with buckwheat and quinoa, in strawberry, maple and vanilla flavors. Either one would be the perfect healthy treat to snack on during my day of nothing…
Now I just hope I really can sit still and do nothing. It's a lot harder than it sounds!