Never miss a bite! Sign up here to receive new recipes and reviews straight to your inbox.
Disclosure: This is a sponsored post by Turbo Tint Delray Beach. All service claims and images have been provided by the sponsor. All opinions stated in this blog are 100% my own. Use the code Shaina20 when booking your service to receive 20% off.
Top 3 Skincare Tips and Tricks for the New Year
If you know me, you know how much I love a good skincare product. I'm constantly trying out new brands — but also always trying to make sure to only use products that don't contain tons of chemicals and other not-so-great-for-you ingredients.
Skincare is more than just cleansers and moisturizers though… Sometimes the most crucial care for your skin is not as obvious as it should be. Here are a few of my favorite skincare hacks that will have your skin looking and feeling great for the new year and beyond.
Protect Your Skin On The Road with Automotive Tinting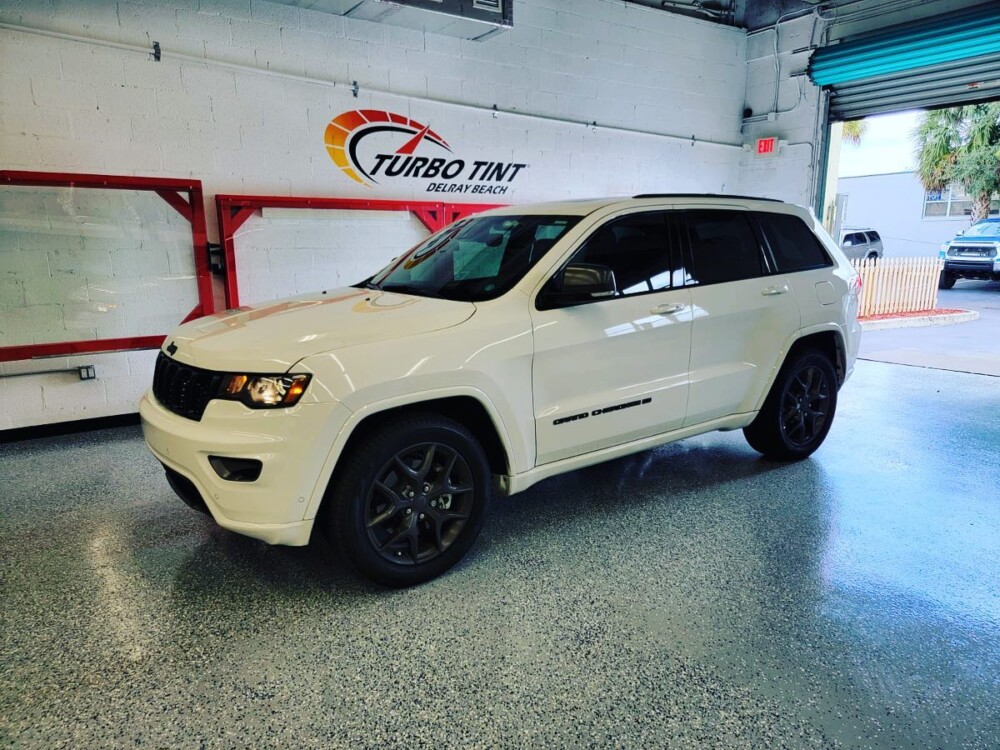 Have you ever stopped to think about how much exposure to the sun your skin gets while you're driving, or even just sitting inside a moving vehicle? If you spend a lot of time in your car, it's a really good idea to consider getting your windows tinted. One of the top benefits of automotive tinting is that it protects both you and the interior of your vehicle from 99% of harmful UV ray exposure!
Living in South Florida, it's hard to hide from the sun — and the UV radiation that comes along with it. That radiation is inevitable, as it is a natural part of the energy that the sun produces. According to information found on the Skin Cancer Foundation's website, there are two types of UV light that increase the chances of developing skin cancer: UVA and UBA. Both can result in the skin becoming sunburned and/or tan, and although many of us love getting a good suntan (me included), this does damage the skin cells and raises the risk for skin cancer, as well as dark spots, wrinkles and other signs of premature aging. UVA rays can make their way through reflective surfaces such as window glass. Even when you are sitting inside your car, if there is no protective film covering your windows, those harmful rays can still reach you.
Do yourself, and your skin, a big favor this year and contact my friends at Turbo Tint, now with locations in Delray Beach and Pompano Beach. Let them know that Take A Bite Out of Boca referred you! Use the discount code Shaina20 when booking online to save 20% on all services, from tinting your entire vehicle, to replacing old tint, or simply just tinting the sunroof and/or windshield.
Turbo Tint Delray Beach is located at 145 S. Congress Avenue, Suite A1. Hours of operation are Monday through Friday from 9am-6pm, and Saturday from 9am-1pm. Turbo Tint Pompano Beach is located at 600 S. Federal Highway. Hours of operation are Tuesday through Friday from 9am-6pm and Saturday from 9am-1pm.
Say "See Ya" to Dead Skin and Peach Fuzz with Dermaplaning
If you've never experienced a Dermaplaning facial, now is the time! Dermaplaning is a simple, safe exfoliation process that involves using a very thin blade to essentially shave the skin on your face to remove dead skin cells and tiny facial hairs, also known as peach fuzz.
Following the treatment, your skin is incredibly soft and glowing, and allows for better absorption of serums, vitamins, moisturizers, etc., and your makeup goes on much smoother too! Some spas may offer dermaplaning as a separate treatment that can be added on to various facial options, or they may offer a full dermaplaning facial as one specific treatment. It's generally safe for all skin types, but be sure to talk to your skincare provider to make sure you are a good candidate before scheduling the treatment.
If you're wondering whether your hair will grow back thicker after dermplaning, don't fret. From my experience, the hair grows back exactly the same as it was. It's not thicker, and there isn't more of it. It just grows back normally. For me, dermaplaning usually lasts about 3 weeks, but results vary from person to person. It is important to be diligent about sunscreen and sun exposure immediately after a dermaplaning treatment. Your skin is extra sensitive at this time, so wear your SPF and keep your skin hydrated.
I first tried one of these speciality facials about 4 years ago, and have never looked back. I love the way my skin looks and feels after a dermaplaning facial, and it absolutely makes a huge difference when it comes to product application!
Eat Well, Stress Less, Look Great
Last, but certainly not least… what you eat and drink and how you handle stress both have a huge affect on your skin. If you find that you are breaking out in random rashes, eczema, psoriasis, hives, etc… it might not be so random. It could have everything to do with what you are putting into your body, and how you are internalizing emotions. This was definitely the case for me, and still is, with my eczema flare-ups. However, I am much better now than I was a few years ago. Thankfully, within the last four years, my flare-ups are very few and far between, and when I do get one, it's very small and localized — and easier to address — rather than all over my body like they used to be.
Talk with your healthcare provider and see what your options are for food allergy testing. This is the first step to learning and understanding what might be causing your skin issues. An elimination diet can help rule out certain things as well.
As for stress, try to find a healthy hobby that brings peace and joy to your life. There are endless options: journaling, listening to music or a podcast, meditating, yoga, going for walks outside or any exercise in general, cooking or baking, drawing, reading a book, writing a blog (haha) or really, anything at all that puts a smile on your face, and helps you relax in even the most anxious and frustrating situations.
Love The Skin You're In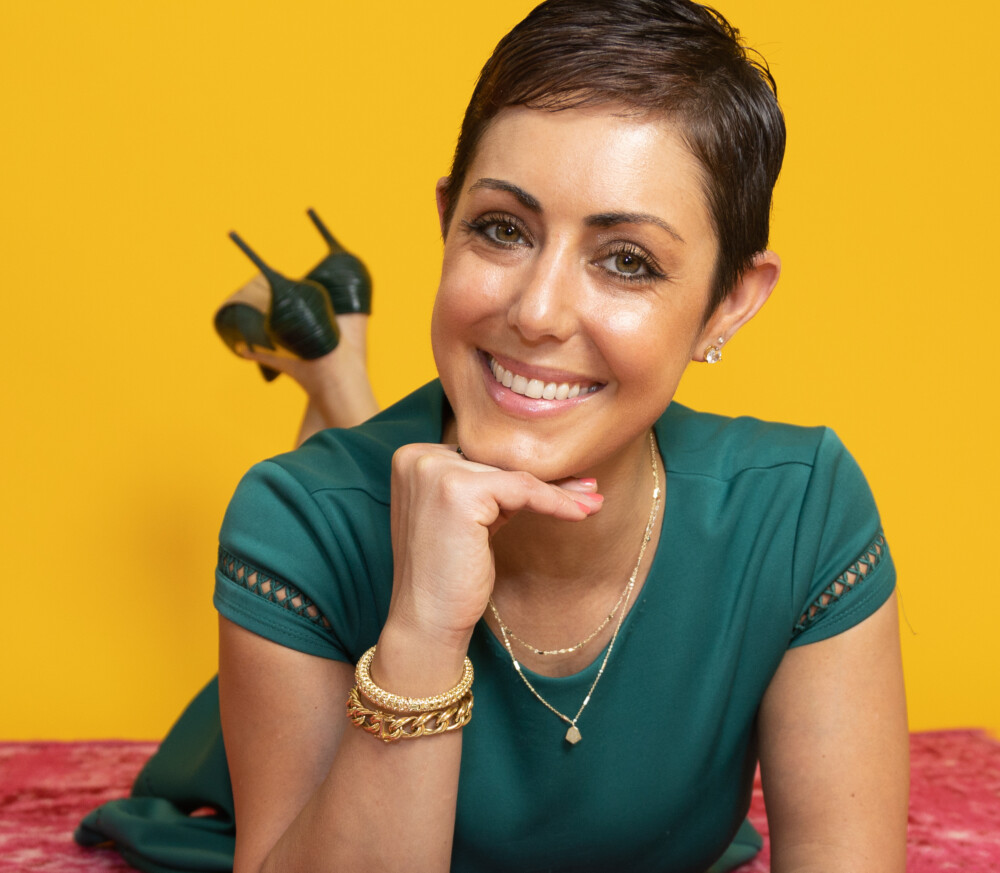 I became passionate about good skincare at a time when I needed it the most, and it's something that has only grown with time. Feel free to reach out on social media and ask about my skincare routine, preferred products, and where I shop for skincare. I'm happy to share all of my recommendations!
This year, and for every year moving forward, don't ignore your skin. We all want to age gracefully and beautifully, and protecting our skin is the way to do it!