Never miss a bite! Sign up here to receive new recipes and reviews straight to your inbox.
Disclosure: This post contains affiliate links. Shopping through these links helps support my small business. All product information has been supplied by the company. As always, all opinions are 100% my own.
Top Three Must-Haves For Your Halloween Party
Costume and candy season is here! Are you ready to have some fun? I love this time of year. The weather in South Florida finally starts to cool down and you can sit outside without sweating buckets. Holiday season sales are always fun too (like I need an excuse to shop…) and fall festivities are aplenty.
Even though this year looks a little different because of COVID-19, things are starting to feel somewhat normal-ish. Halloween parties and events are, of course, socially distanced, but that doesn't mean we can't still make the most of it and enjoy the holiday!
If you're planning to host a Halloween celebration, here are three things that will take your party over the top!
Hire Help for your Halloween Party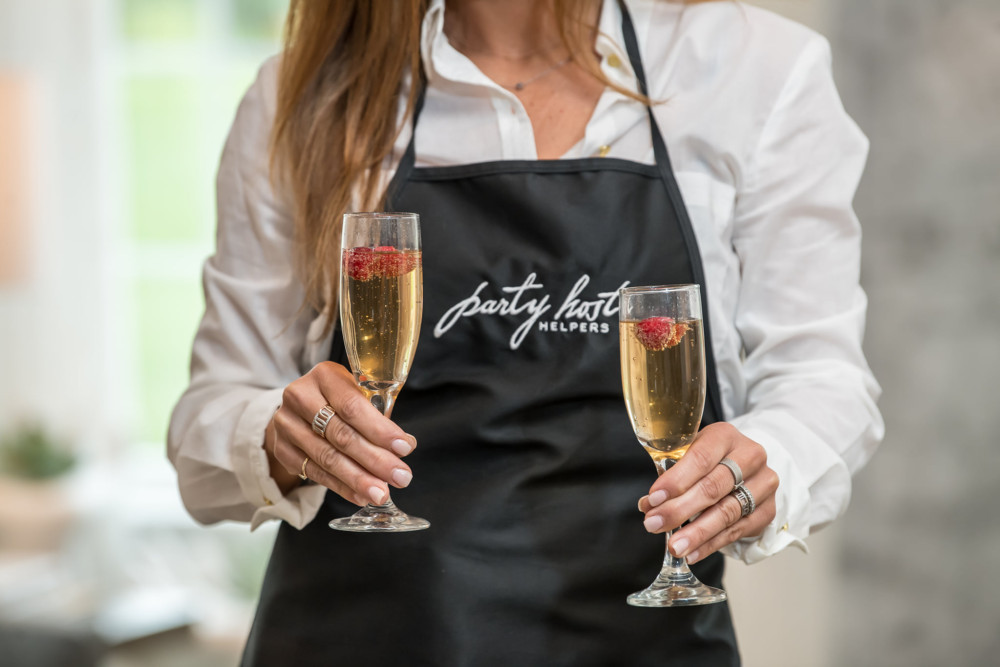 Party Host Helpers provides professional, experienced, and friendly staff that can assist with things like setting up your party decor, plating and serving food, mixing cocktails and bartending, keeping things clean and sanitary throughout the party and cleaning up at the end as well. Whatever you need, Party Host Helpers can do!
Party Host Helpers is available here in South Florida in Palm Beach, Broward and Miami-Dade counties, as well as other cities all over the U.S. It's the largest party and event staffing company in the country!
When you hire Party Host Helpers, you will be able to enjoy your time with your guests and not have to worry about a thing. Mention this blog post when booking to receive a special discount! Request a quote here.
*Take note that Party Host Helpers is COVID compliant. As a nationwide company, they are only serving locations where they are safely able to do so. Helpers are required to wear masks and gloves while working in your home or event space, and only work if they are ​feeling completely ​healthy. The health and ​safety ​of clients​​, guests​, and Helpers​ is their top priority.*
Eat ALL the Candy, NOT all the Sugar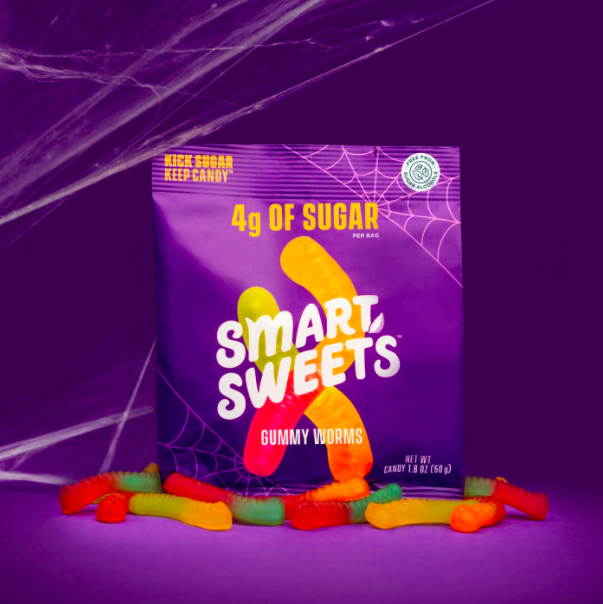 If you haven't tried SmartSweets yet, what are you waiting for?! There is so much sugar-filled candy all over the place this time of year, and it can definitely be tempting. With SmartSweets, everyone can satisfy their sweet tooth without all the calories, sugar, and other artificial ingredients. Your Halloween party guests will definitely thank you!
SmartSweets candies are free from all sugar alcohols, artificial sweeteners and added sugar. Instead, they use natural sweeteners, monk fruit, stevia and allulose. They are non-GMO, gluten-free, and made without any artificial colors, flavors, or major allergens including tree nuts, peanuts, wheat, soybeans, milk, eggs, fish, and shellfish.
In the spirit of Halloween, gummy worms are available for a limited time only! Other options include Peach Rings, Fruity Gummy Bears, Sour Gummy Bears, Sweet Fish (like Swedish Fish), Sour Blast Buddies (like Sour Patch Kids), Sourmelon Bites (like Sour Patch Watermelon), and Sweet Chews (like Starbursts). These candies are inspired by the traditional candies out there that do have sugar, so we can still enjoy our favorite sweets guilt-free!
Save 10% on all orders of $30 or more with code: TAKEABITEOUTOFBOCA10. Shop here.
Impress Your Guests with a Sustainable Spread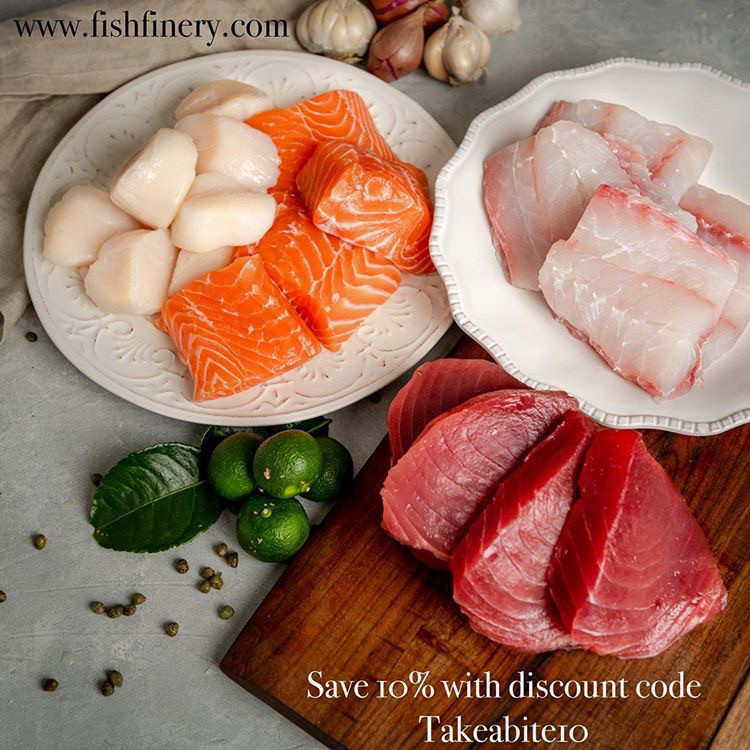 Planning to do at least some of the cooking for your Halloween party? You're going to want to wow your guests with something delicious. If you're stocked up with fresh caught, responsibly harvested, sustainable seafood from FishFinery, it won't be too hard to make an impressive dish to share with friends and family.
Fort Lauderdale-based Fish Finery is owned by Q Plus Foods, which has been supplying many of South Florida's restaurants with top quality seafood for more than ten years. Fish Finery is the newly launched e-commerce division, which specializes in supplying that same top quality, responsibly harvested, sustainable fish and shellfish straight to the consumer. For Florida residents, shipping is FREE via next-day FedEx. Shipping is available all over the country too, though!
Fish Finery offers a huge variety of a la carte items, or you can purchase one of their curated boxes that also come with their signature salt rub and grilling marinade, and the option to add on all natural, hormone and antibiotic-free, fresh airline chicken breasts, or jumbo Alaskan king crab legs to any box order.
Save 10% on all orders with code: TAKEABITE10. Shop here.
Happy Halloween!
However you plan to celebrate Halloween this year… be safe, be smart, and have fun!