Never miss a bite! Sign up here to receive new recipes and reviews straight to your inbox.
Disclosure: I was invited to dine as a guest of the True Food Kitchen. No monetary compensation has been received for this post. As always, all opinions are 100% my own. 
Health-driven seasonal restaurant and scratch bar, True Food Kitchen, has opened its doors at Town Center at Boca Raton, introducing guests to the principles of co-founder Dr. Andrew Weil's anti-inflammatory food pyramid and a menu full of fresh, naturally organic, nutrient-rich ingredients.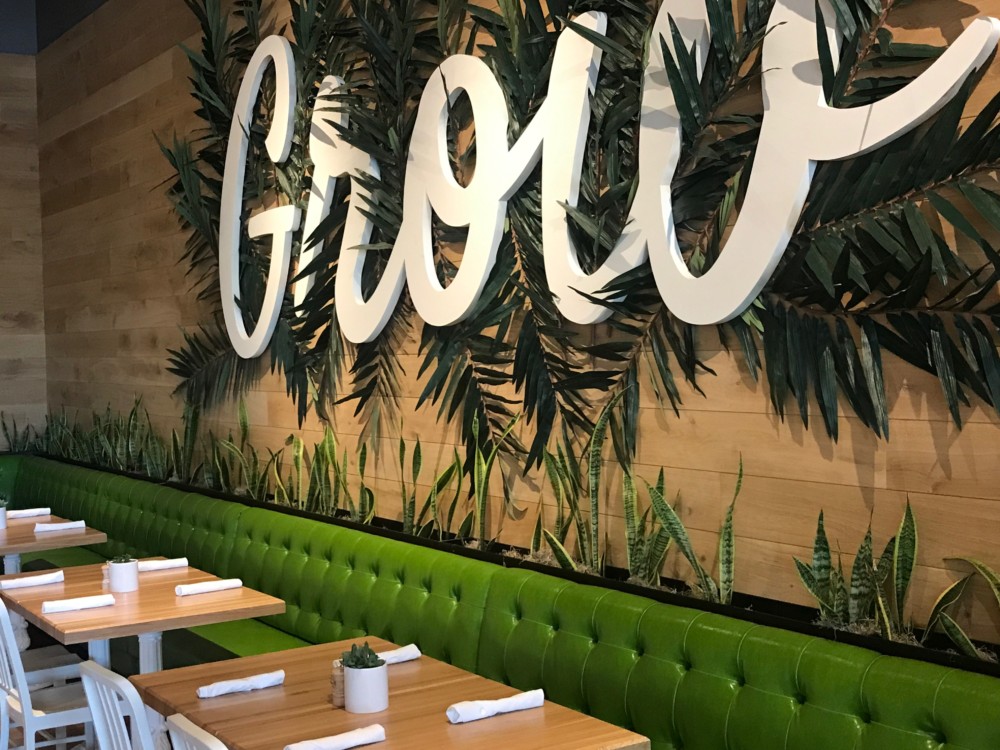 I'm smiling from ear to ear as I sit here and write this post. True Food Kitchen has found a perfect home in Boca Raton, where the healthy-eating trend is widely adopted and preferred by its residents. But there is definitely something that sets True Food Kitchen apart from other health-minded locations in the area. Perhaps it's that its menu is full of gluten-free, vegetarian and vegan offerings that rotate seasonally, including a vegan ice cream that might even taste better than regular ice cream. Or maybe it's the scratch bar where all natural juices, teas and refreshers are concocted and can be paired with organic and gluten-free spirits.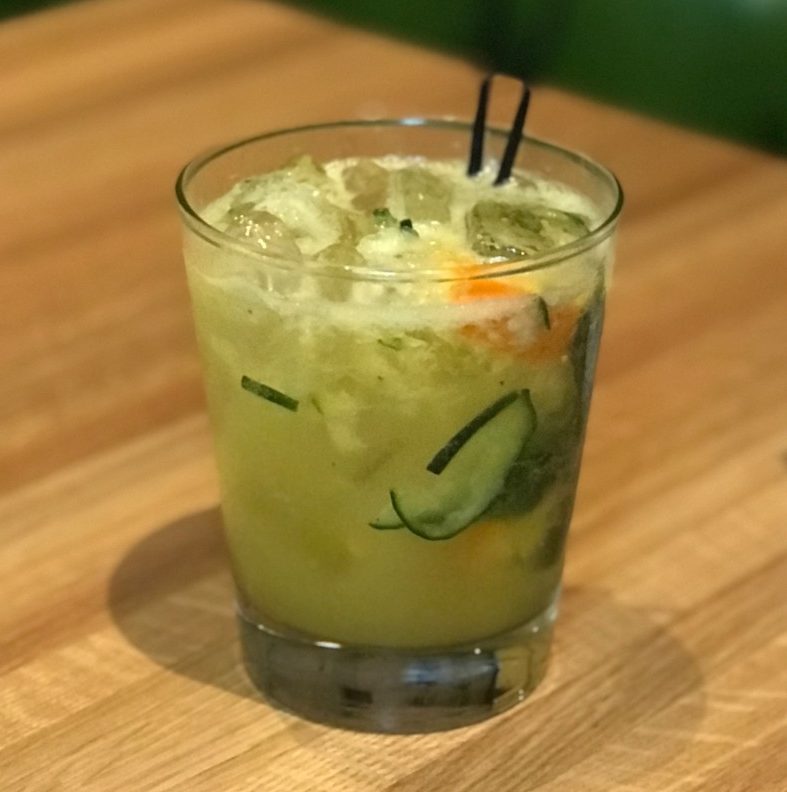 Or it could be the fact that even children are welcome and will love the creative, kid-friendly options like the almond butter, banana and apple sandwich, mozzarella and organic tomato pizza or the chicken teriyaki bowl. 
It could also be because the brains behind the genius of True Food Kitchen are two men who excel at their trade. Dr. Andrew Weil is a world-renowned leader and pioneer in the field of integrative medicine, and is a best-selling author and editorial director of DrWeil.com, the leading online resource for healthy living based on the philosophy of integrative medicine. The menu at True Food Kitchen is based upon his anti-inflammatory diet and pyramid, which according to True Food Kitchen, aims to counteract chronic inflammation and help people achieve and maintain optimum health. On the food side of things is Sam Fox, founder of Fox Restaurants Concepts, eight-time James Beard Award nominee for Restaurant of the Year, best-selling author, and recently named one of the 50 most influential people in the restaurant industry by Nation's Restaurant News for the second consecutive year. With such impressive stats, it's no wonder True Food Kitchen has the reputation that it does in its 21 locations spanning Arizona, California, Colorado, Texas, Georgia, Illinois, Florida (Naples), Pennsylvania and Virginia. And now Boca Raton gets to experience it too — making that 22 locations total.
True Food Kitchen stands by this philosophy: "Food should make you feel better — not worse — and you shouldn't have to sacrifice taste to live a healthier lifestyle." After you dine at True Food Kitchen, you will whole-heartedly agree with this, and the fact that TFK totally lives up to it. I was invited for lunch and dinner during the restaurant's Friends & Family Preview Weekend, giving me the opportunity to try quite a few items from the menu, some of which I had more than once. The current winter menu will be available through mid-April, and I highly advise you make a reservation now because the hype is real. Seriously, right now. Like, stop reading for two seconds and call. 
Ok, reservation made? Good. Now I can give you the low down on what you need to order…
Charred cauliflower (vegan and gluten-free) with harissa tahini, medjool date, dill, mint and pistachio. I seriously could not get enough of this. The flavors are so unique and marry together perfectly. I've had cauliflower prepared a lot of ways, but nothing even remotely close to this. I honestly could eat this every single day and not be bored. The pop of fresh mint balances out the harissa tahini, which adds a little kick — but the dish isn't spicy. You could order this to share with the table, but I have a feeling once anyone takes a bite, they're going to want one all to themselves.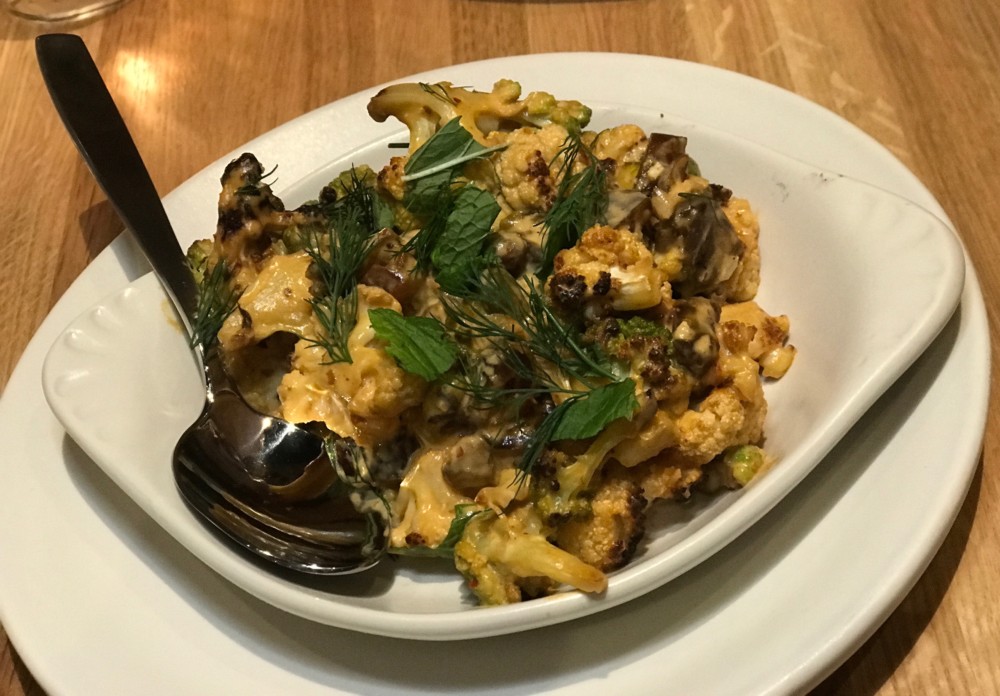 Wild-caught Albacore tataki (gluten-free) with avocado, jalapeño, toasted sesame and yuzu ponzu. The Albacore tuna is so fresh and flavorful. It's a perfect starter. I loved that True Food Kitchen served chopsticks with this (as they do with a couple other Asian-inspired dishes). There's something about using chopsticks that always makes me happy.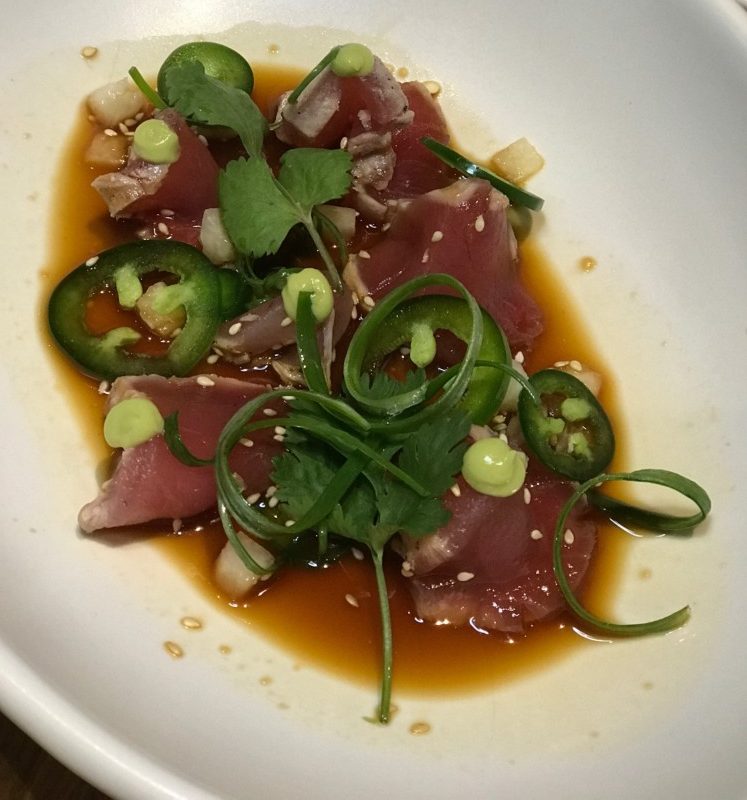 Ancient grains bowl (vegan, and can be made gluten-free) with miso-glazed sweet potato, turmeric, charred onion, snow pea, grilled portobello, avocado and hemp seed. You can add tofu, chicken, shrimp, grass-fed steak or salmon to any of the bowls on the menu — I got mine with tofu. Tofu takes on the flavor of whatever it's paired with, so flavor-wise, it can be a lot of things, but the texture is the most important part. True Food Kitchen's tofu is pressed and wok-charred, and has just the right amount of crispness to its exterior keeping it from becoming a mushy mess. The ancient grains bowl is one of the most popular dishes, and a mainstay item, so you don't have to worry about it coming off the menu during the seasonal change.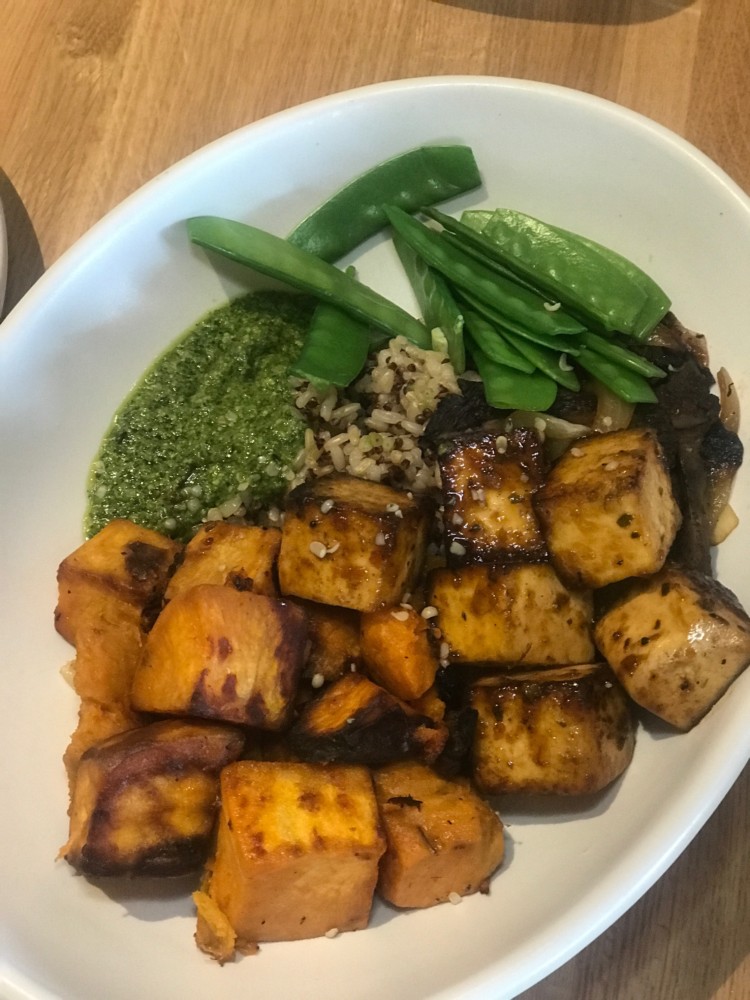 Cashew pad Thai (gluten-free) with kombu, rice noodle, zucchini, mushroom, eggplant, gai lan, bean sprout, thai basil, and tamarind. Another dish you can add tofu, chicken, shrimp, grass-fed steak or salmon to — this time I went with shrimp. This dish is hot — spice-freaks will rejoice, but if you're a little wary of the heat, make sure to ask your server to turn it down a bit. Although my mouth was on fire by the time I finished, I loved every bite of it.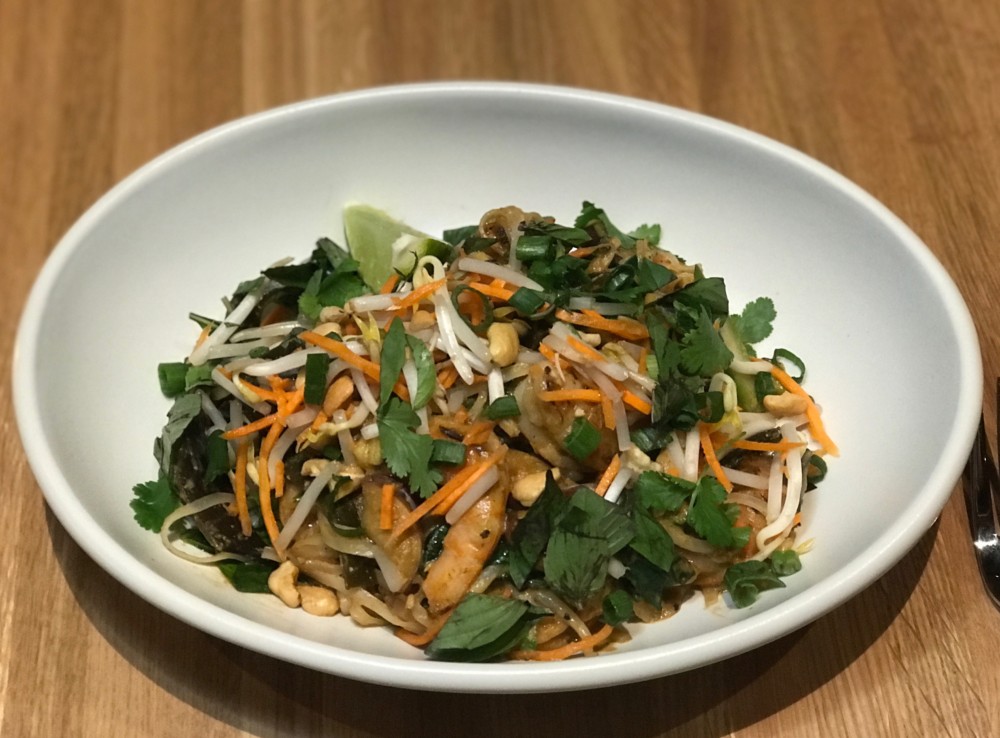 Sustainable sea bass (can be made gluten-free) with broccolini, sugar snap peas, roasted mushrooms, ancient grains and umami sauce. The fish was cooked perfectly, and I loved the combination of vegetables served along with it. To make it gluten-free, the kitchen will sub quinoa for the farro (same method as the ancient grains bowl).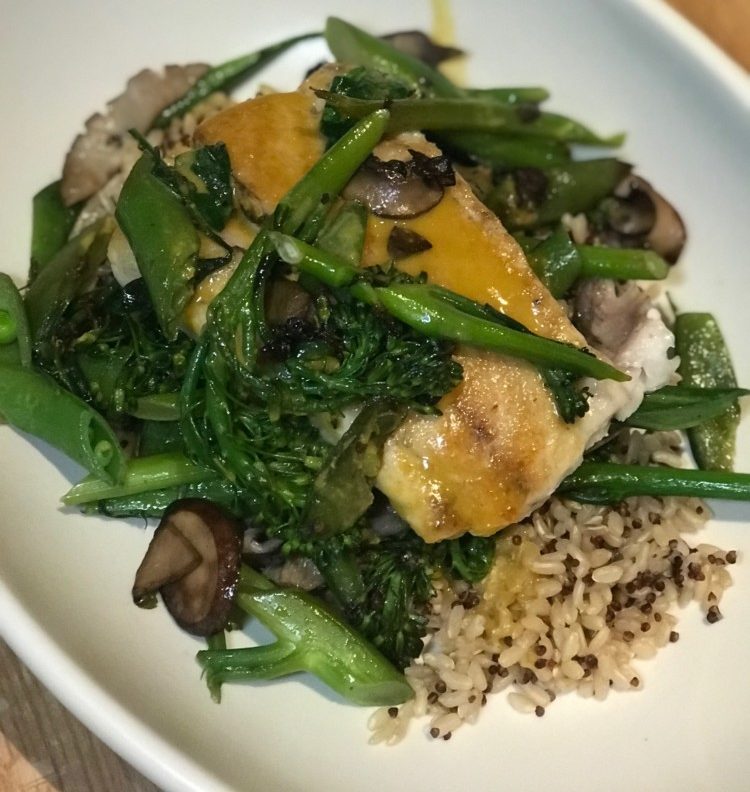 A few other dishes that I didn't try, but have heard from others are outstanding, are the edamame dumplings (vegetarian), poke bowl and kale guacamole (vegan), as well as the huevos rancheros (vegetarian and gluten-free) and sunrise bowl from the weekend brunch menu.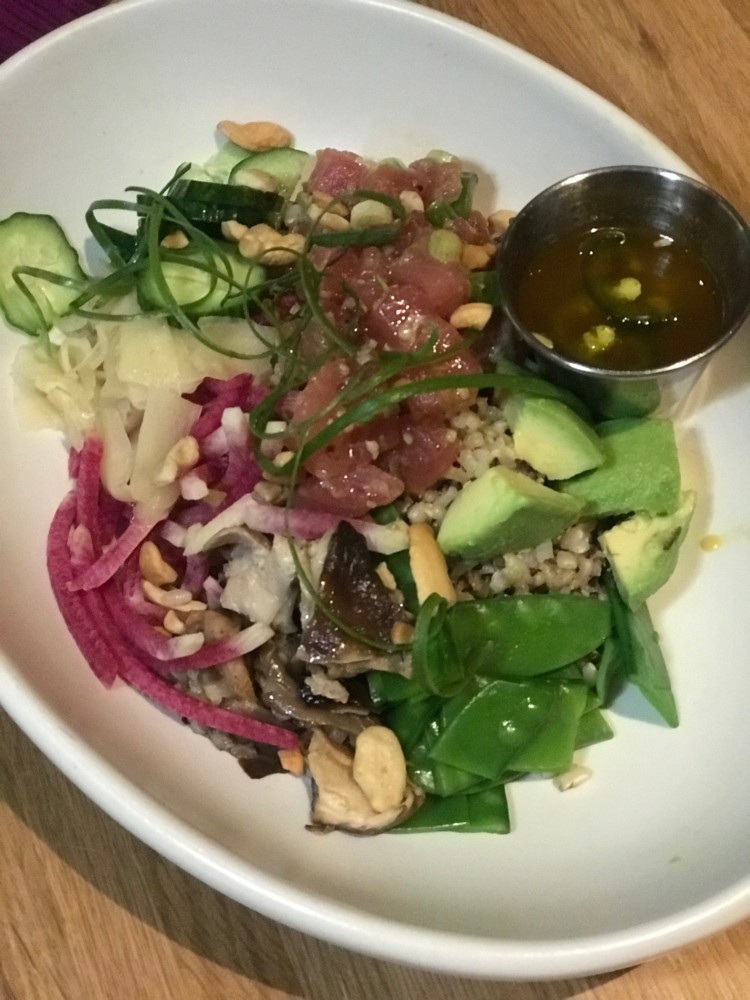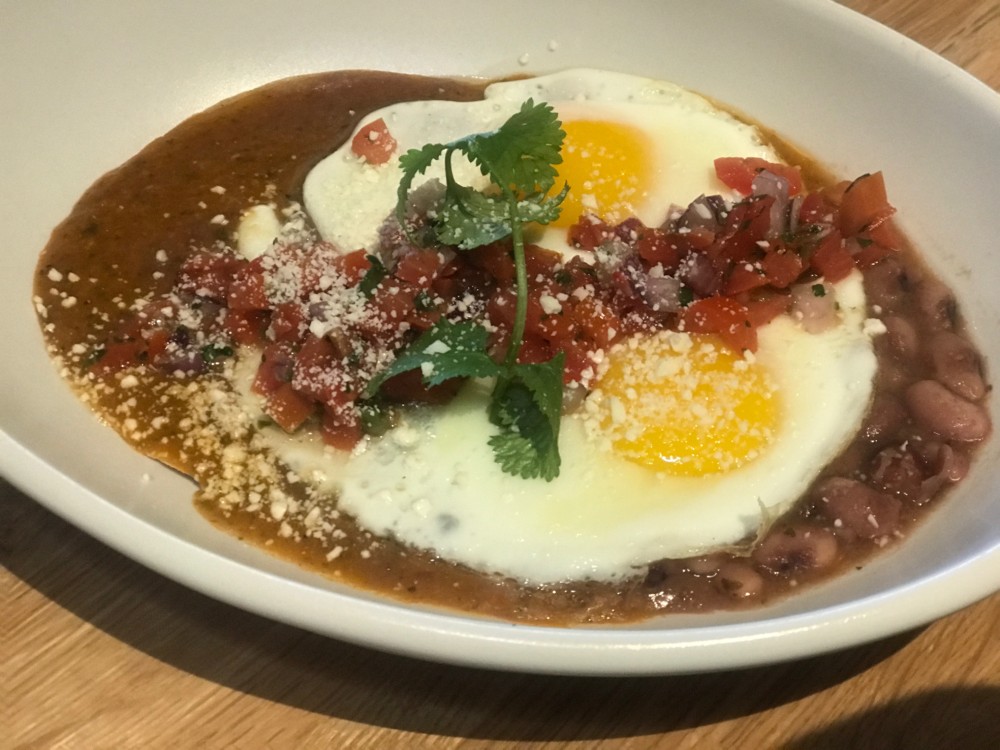 After all this savory fare, you're going to need something sweet, am I right? All of the desserts at True Food Kitchen are incredible. And the best part about them is that you don't feel guilty when you realize you've inhaled an entire dessert all on your own. Let's start with the squash pie (vegan and gluten-free) with graham cracker crust and coconut whipped cream. I had this dessert twice because, #YOLO. Desserts have been scarce for me with this new diet, so when I saw it was both vegan and gluten-free, I was so excited to try it. Little did I know I was going to fall in love. I'm buying an entire pie during the holidays to bring everywhere I go — at least then I know I'll be able to have dessert! I bet if you served this to someone and didn't tell them it was free of dairy, egg and gluten, they would never know. Same goes for the vegan vanilla ice cream. The texture was even smoother and creamier than most regular ice cream.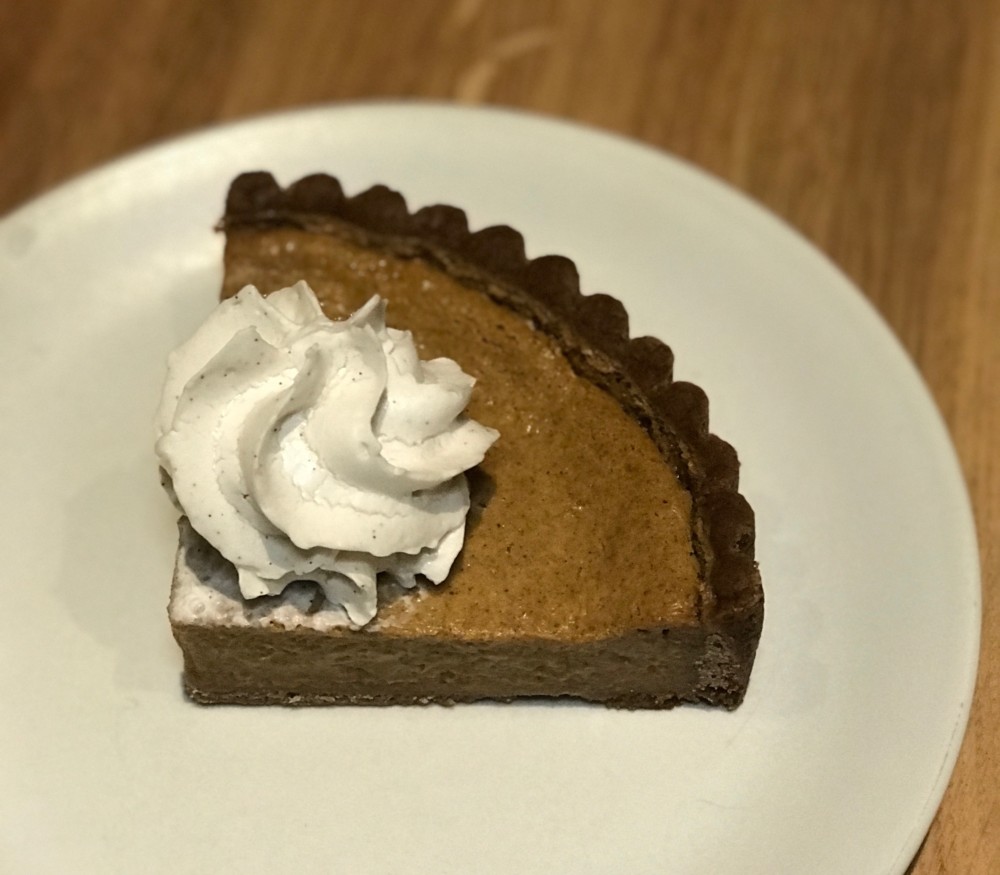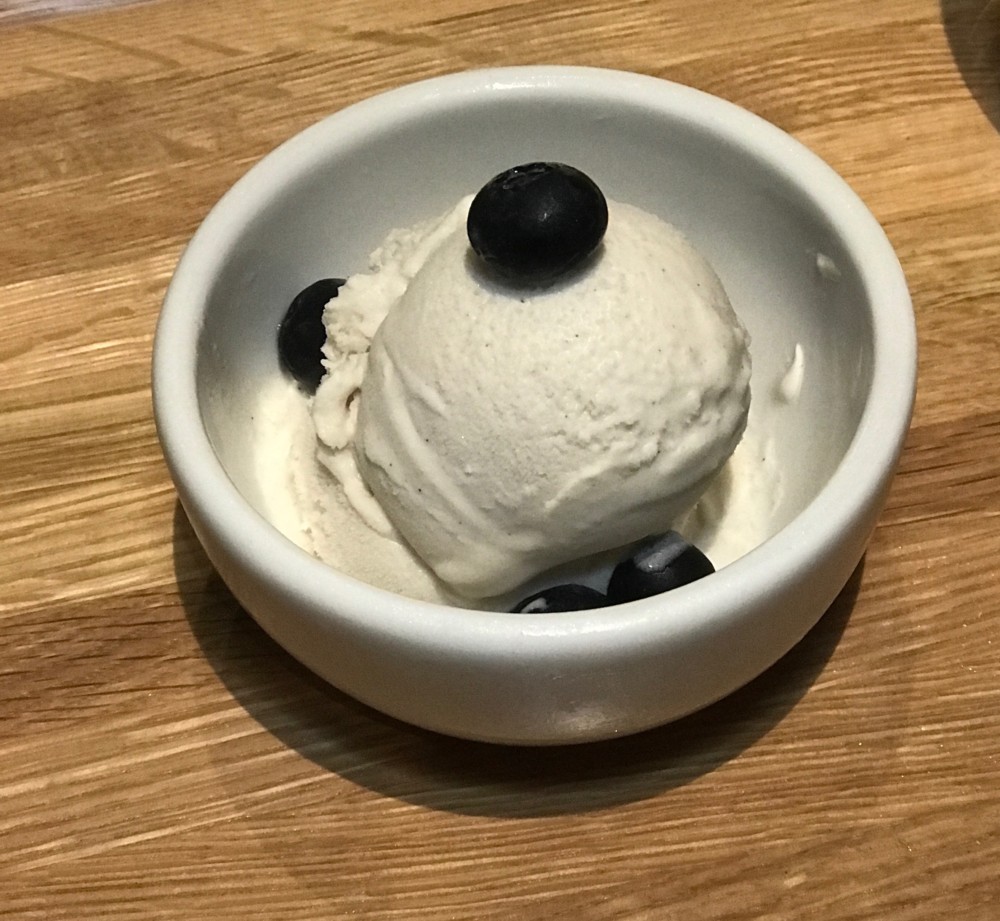 I was very surprised at how much I enjoyed the chia seed pudding. I've had it before, homemade, and hated it — but that's probably because I did something wrong, or didn't let it sit long enough. Who knows. What I do know is that True Food Kitchen definitely got it right. It's heavy on the banana flavor and topped with toasted coconut. The texture might be hard for some to get around, but I fell in love after only one spoonful.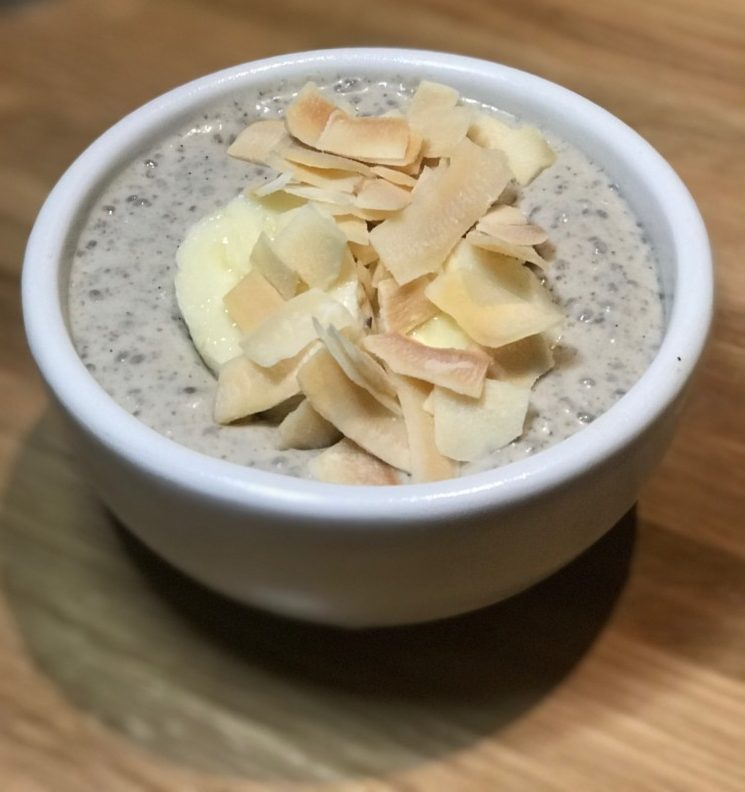 The flourless chocolate cake is the only dessert I wasn't able to try (it's gluten-free, but not vegan), but rumor has it it's on fire. It sits on a bed of caramel sauce, and is topped with that vegan vanilla ice cream and cocoa nibs. Drooling yet? I bet you're happy you've already made your reservations…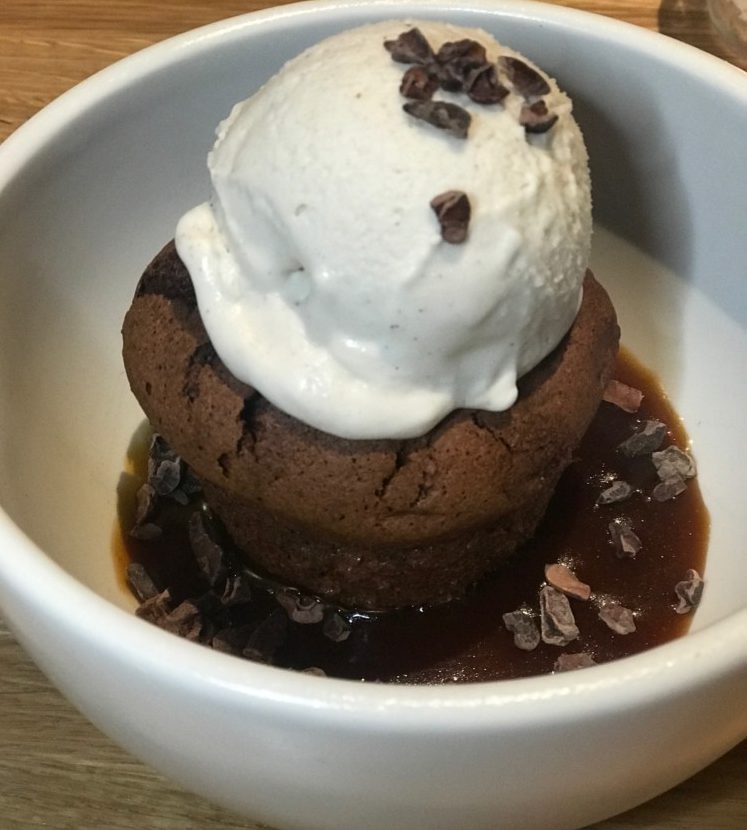 This is bound to become one of my new go-to restaurants, especially since it's so Shaina-friendly! True Food Kitchen is open Monday through Thursday from 11am to 10pm, Friday from 11am to 10pm, Saturday from 10am to 10pm and Sunday from 10am to 9pm. The brunch menu is available Saturday and Sunday from 10am-4pm. True Food Kitchen is located at the front entrance of Town Center at Boca Raton at 6000 Glades Rd.