Disclosure: This is a sponsored post by Turbo Tint Delray Beach. Information as been provided by the sponsor. As always, all opinions are 100% my own.
Turbo Tint Raises Awareness About Skin Cancer and Melanoma Prevention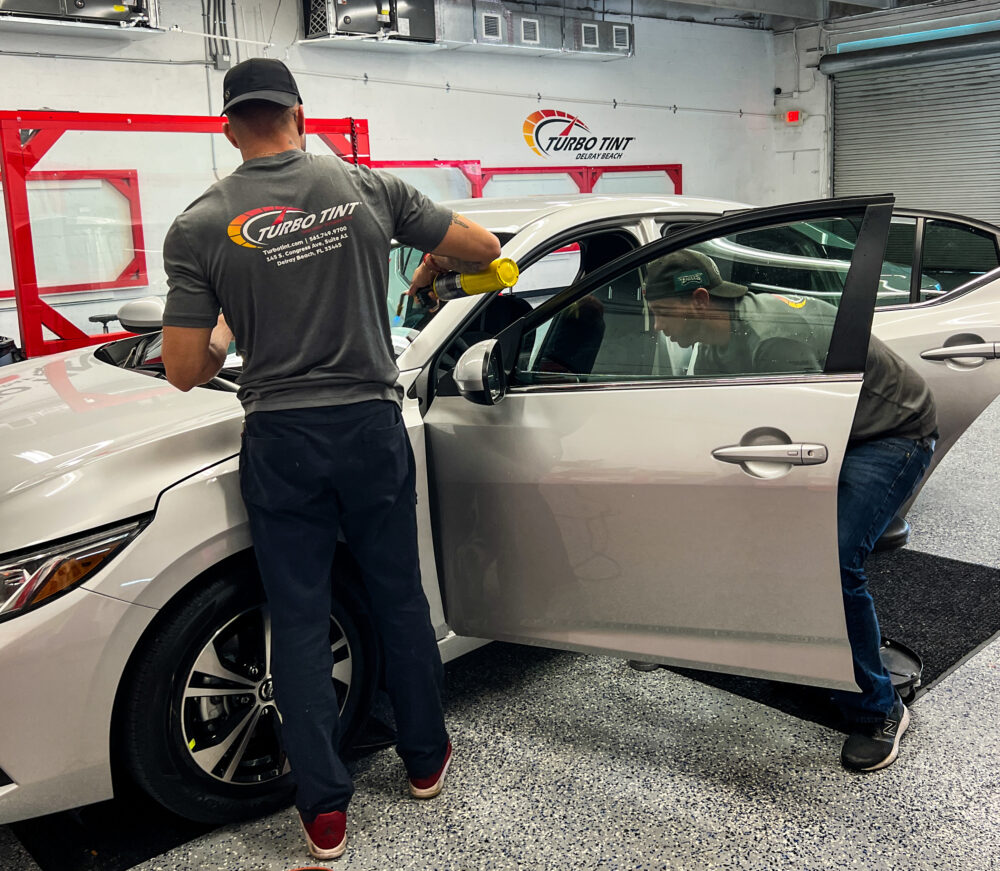 In honor of May being National Skin Cancer Awareness Month, Turbo Tint has been providing education about skin cancer prevention on their social media channels. This local window tint company also partnered with the Palm Beach County chapter of the American Cancer Society to offer its supporters a special code that allows for a portion of their full-price tint purchase to be donated back to the charity.
According to Turbo Tint and studies they have read, over half of skin cancers detected are found on the left side of the body. That's the driver's side of the body, which is exposed to a lot more sun than you might think, especially if you spend a lot of time driving a car. But those harmful UV rays don't discriminate — both sides of the body are at risk, whether you're sitting in the driver's seat or the passenger's seat, and even in the back seat as well.
There are two types of UV rays that can cause skin cancer: UVA and UVB. The UVB rays have a shorter wave length, and window glass does filter out most of these; however, the UVA rays can still get through. According to the Skin Cancer Foundation, there is a law requiring front windshields to be treated to filter out most UVA rays, but the side and back windows? Those are not naturally equipped to block out the sun, and that sun doesn't even have to be shining for the rays to reach you. UVA rays are responsible for unwanted signs of aging, like wrinkles and sun spots. So, aside from being proven to cause cancer, they also make us look old. I'd say, pretty much everyone can agree that UVA rays are definitely not welcome.
Thankfully, automotive tinting can help protect you and your loved ones — and the interior of your car — from 99% of harmful UV rays.
Automotive Tinting for Sun Protection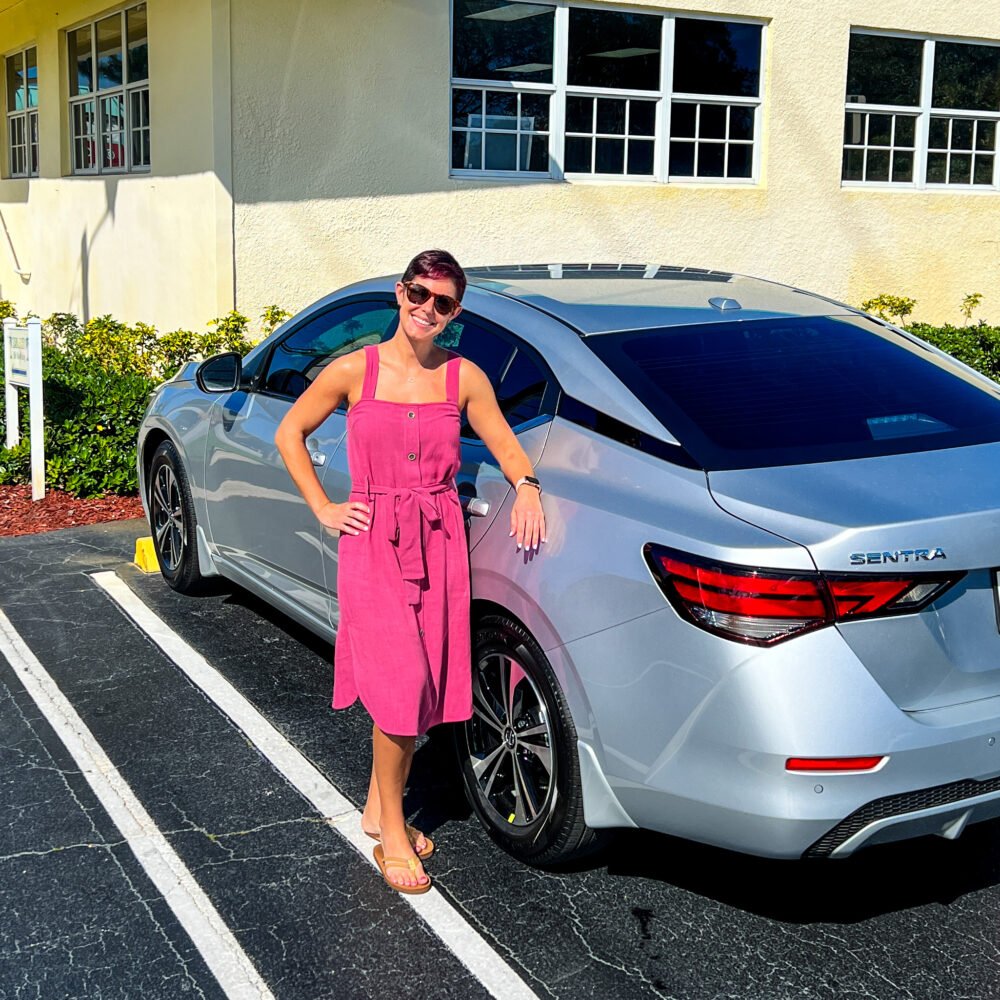 With locations in Delray Beach and Pompano Beach, Turbo Tint is available for South Florida locals who want an extra layer of protection from the sun, because sometimes, wearing SPF just isn't enough.
Regardless of what tint package you purchase, you will always be protected. The full vehicle package includes the back and all side windows, and the front door package is for SUVs and trucks only, and includes the driver and passenger front doors. There is also the option to purchase sunroof and/or windshield service.
Although windshields are already treated for UV ray blockage, some drivers still opt to add tint for the look (and maybe to match the rest of their vehicle's windows), or for other reasons like personal privacy, keeping the interior of the vehicle cooler, or reducing glare from oncoming traffic or other environmental elements. Don't worry — Turbo Tint's windshield treatment is totally legal, and you have the option to just add a dark strip at the top, should you so choose.
Skin Cancer Facts
In an effort to educate their social media audience about the risks of skin cancer and how to prevent it, Turbo Tint has been posting facts almost every day during Skin Cancer Awareness Month. Here are just a few they've shared:
Having had more than five sunburns doubles your risk of skin cancer.
The majority of melanomas are found on what looks like normal skin conditions. This is why it is so important to schedule regular dermatologist appointments!
Regular daily use of an SPF 15 or higher sunscreen reduces the risk of developing melanoma by 50%.
Indoor tanning devices can emit UV radiation in amounts 10 to 15 times higher than the sun at its peak intensity.
More people develop skin cancer because of indoor tanning than develop lung cancer because of smoking.
People who first use a tanning bed before age 35 increase their risk for melanoma by 75%.
Skin cancer is the cancer you can see. Unlike cancers that develop inside the body, skin cancers form on the outside and are usually visible. That's why skin exams, both at home and with a dermatologist, are especially vital.
Get a full-body, professional skin exam once a year or more often if you are at higher risk for skin cancer.
Don't become a statistic. Regularly checking your skin and going to the dermatologist for at least a yearly appointment is so important. Do whatever you can to protect your skin. Wear your SPF, be conscious about how much time you are spending in the sun, definitely do not go indoor tanning (ugh yeah, I know my high school self is guilty of that…but it's been over 15 years and I'd never do it again!) and… get your car windows tinted!
Book a Service at Turbo Tint
Online booking is super simple, and services take one hour or less! All auto window tint packages come with a lifetime warranty, and you can also add the no-fault warranty option.
Turbo Tint Delray Beach is located at 145 S Congress Avenue, Suite A1. Hours of operation are Tuesday through Friday from 9am-6pm, and Saturday from 9am-1pm. Mondays are appointment only.
Turbo Tint Pompano Beach is located at 600 S Federal Highway. Hours of operation are Tuesday through Friday from 9am-6pm, and Saturday from 9am-1pm.