Never miss a bite! Sign up here to receive new recipes and reviews straight to your inbox.
It's the time of year when chocolates and flowers are sold in abundance, cutesy greeting cards are exchanged between loved ones, and romantic date nights are planned. Valentine's Day is around the corner, and if you haven't already made reservations for where to dine out, you'd better get on it!
As always, restaurants bank on the fact that most people are going to be eating out on this lovey-dovey holiday. Even if you're not coupled up, maybe you want to grab drinks with a couple of your single friends or spend time with the whole family. There are plenty of options, but Valentine's Day reservations tend to fill up quickly. Take a look at what some of the local hotspots have to offer and don't hesitate reserve your spot!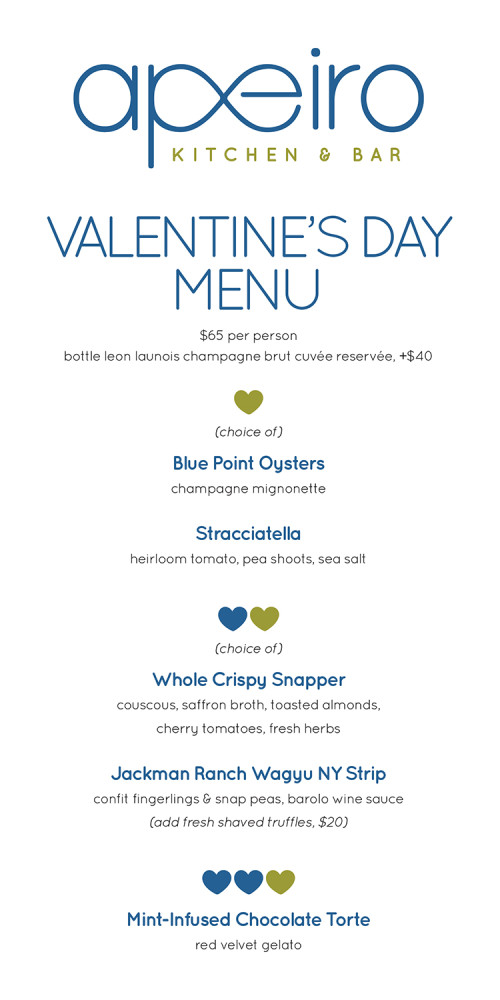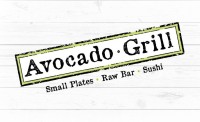 3-course menu for $59 per person
Includes (1) glass of champagne
Appetizer
Choice of:
Grilled Avocados, Beet Salad, Arugula Salad, Mushroom Fricassee
Butternut Squash Salad, Lamb Sliders, Fish Tacos
Entree
Choice of:
Mahi, Mussels, Chicken Paillard, Salmon
Hangar Steak, Butternut Squash Risotto, Short Ribs
Vegan and Vegetarian options will be available.
Dessert
Choice of:
Ginger Lime Créme Brulee, Nutella Avocado Mousse
Passion Fruit Tiramisu, Cinnamon White Chocolate Bread Pudding
Peanut Butter Chocolate Macademia Brownie, Fresh Berries and Whipped Cream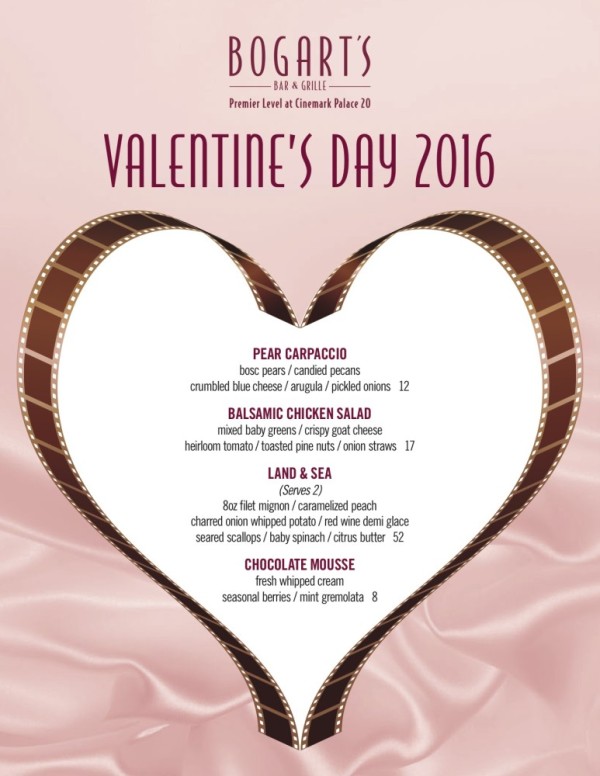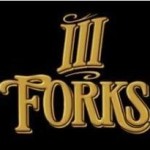 Special menu available now through February 14th
$160 per couple
The Sweetheart Menu
Choice of a III Forks Salad or Lobster Bisque
Two 6 oz. filet mignon, accompanied by two 6 oz. cold water lobster tails
whipped potatoes, off the cob cream corn, vine ripened tomatoes and spring onions
Chocolate Lovers Dessert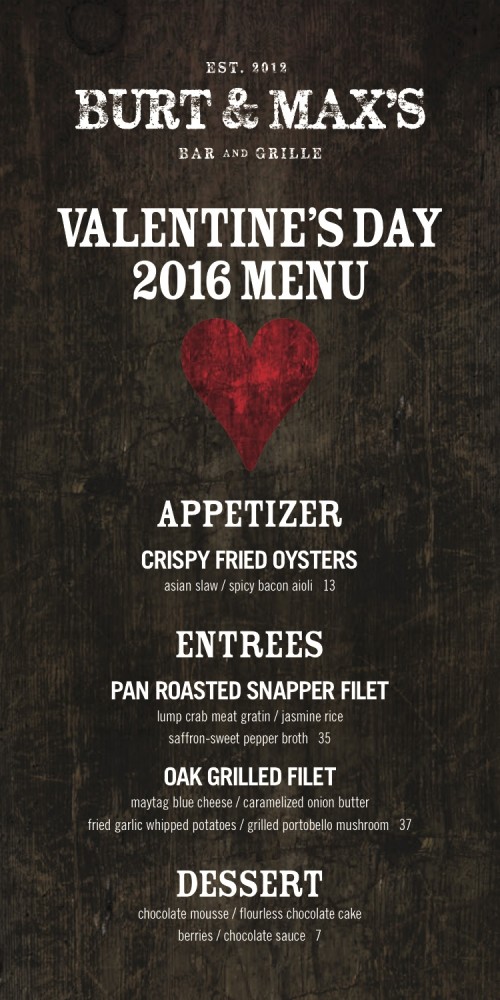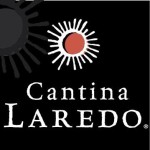 3-course menu for $35 per person
Cocktail pairings available for additional $15
Appetizers
Choice of:
Ensalada de Mango
mango with jicama, seasoned pumpkin seeds, grapes, mint and queso fresco with a honey vinaigrette
Sopa de Pollo con Vegetables
creamy vegetable soup with chicken, topped with tortilla strips and queso fresco
Entrees
Choice of:
Camarones con Pasilla Mango Mole
sautéed shrimp with spicy mango mole sauce
Chuleta de Cerdo
10 oz. bone in pork chop with guajillo-tamarind sauce
Filet Negro Peppercorn
7 oz. Certified Angus Beef filet mignon topped with black peppercorn Dijon sauce
 Dessert
Choice of:
Strawberry Bunuelos
fresh strawberries, whipped cream and vanilla ice cream on cinnamon chips
Churros
drizzled with chocolate raspberry sauce, with Grand Marnier cajeta to dip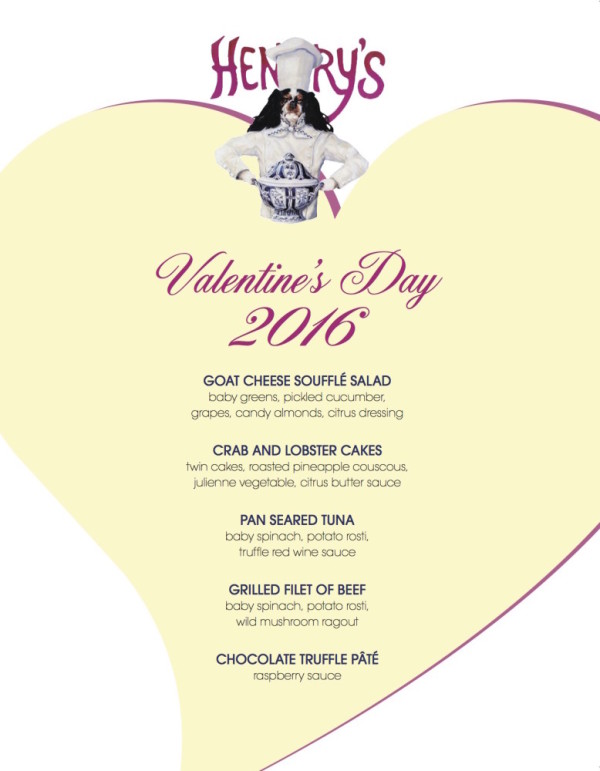 A la carte specials available
Seafood
Shrimp and Lobster Cakes ($29.75)
2 lb. Lobsters (market price)
Twin Lobster Tails (market price). Guests can toast their
Cocktails
Chocolate-Covered Strawberry Martini ($11)
Love Potion #9 ($11).
Dessert
Chocolate Decadence, a homemade dessert with raspberry coulis ($8.75)