Never miss a bite! Sign up here to receive new recipes and reviews straight to your inbox.
Disclosure: I was invited to dine as a guest of Vespri Siciliani. No monetary compensation has been received for this post. As always, all opinions are 100% my own.
Take a trip to Southern Italy by way of Vespri Siciliani in Downtown Boca. The owners are three Sicilian brothers who have brought their love of their country's food and culture all the way here from the shores of Palermo. Everything is made fresh in-house, from the pastas to the sauces and decadent desserts, with no compromise when it comes to quality and flavor.
I've often heard how different northern and southern Italy are, especially when it comes to food. As a girl from South Jersey, I totally understand this sentiment. We South Jerseyans will be the last to admit we have anything in common with those in the northern part of the state. In fact, we should probably just be two different states.
Italians seem to be just as vocal about their differences, and I do agree, at least when it comes to food. My travels in Italy introduced me to northern cuisine, which was a little heavier and heartier. Southern Italy is heavily influenced by the Mediterranean and oftentimes includes lighter fare. This was evident in the menu at Vespri Siciliani, with options like grilled octopus and whole roasted fish. Southern Italy is also home of the Neapolitan pizza, and Vespri has just installed a wood burning oven so it can provide its guests with slice after slice of true Sicilian-style pizza.
As you can imagine with any Italian restaurant, the wine list is plentiful. We decided on a Super Tuscan, which paired well with our choices throughout the night. The specials vary at Vespri, especially when it comes to the fish. The owners go out themselves each morning to pick up the fresh fish for the day, and will only choose the best.
On the night we visited, the fish was branzino — one of my favorites. It's prepared whole, and can be filleted tableside if you prefer. Capers give it an extra brininess, but the silky smooth white wine sauce mellows it out. The fish was light and flakey, and served alongside roasted potatoes, carrots and green beans. There was nothing remotely heavy about this dish at all, not even the potatoes — although, if I had things my way, I would have had way more of them on the plate. What can I say? I love my 'taters.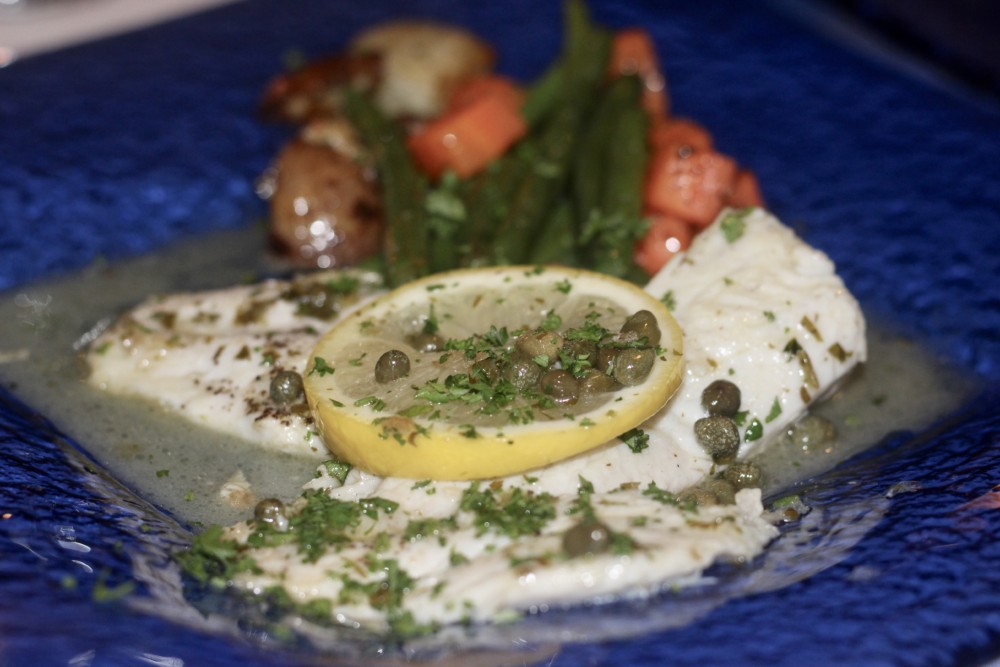 Before the branzino, though, we just had to try the grilled octopus special. Although it looked delicious, it was a basic dish in presentation. The octopus was served over lightly dressed arugula and a few roasted cherry tomatoes scattered over the plate. There was nothing basic about the octopus preparation though. The crispness, the char… it was all done so beautifully, and tasted even better than it looked. I've also never seen an octopus tentacle sliced open this way — butterflied, as if it were a piece of meat or fish.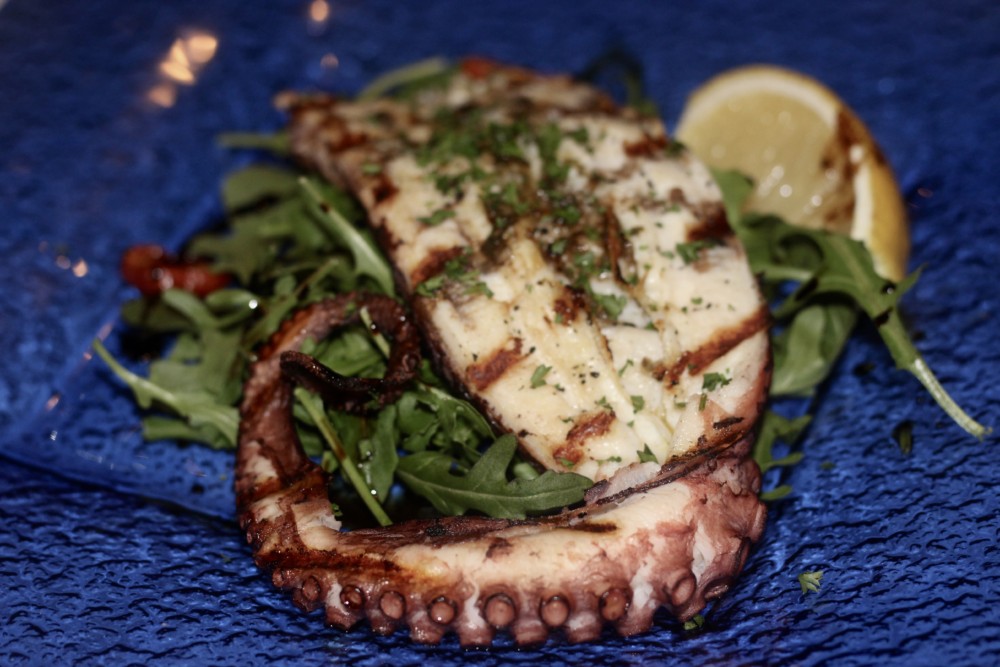 We had our fill of seafood, and now it was time to see what kind of meat Vespri could cook up. We opted for the grilled ribeye. Our server, Luca, referred to it as entrecote, which translates to a thin, boneless cut of beef taken from the meat between the rib bones. Although a bit fatty, the meat was well seasoned and super flavorful.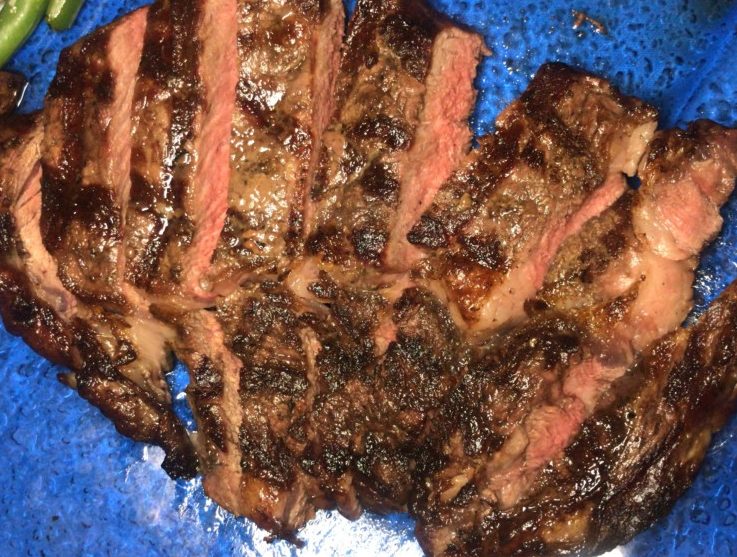 Just for good measure, and to ensure we got in our fill of veggies for the night, we ordered a side of the "Spinaci Salati," or simply, spinach sauteed with garlic and oil. You can't go wrong with a good plate of greens to go along with your meal, now can you?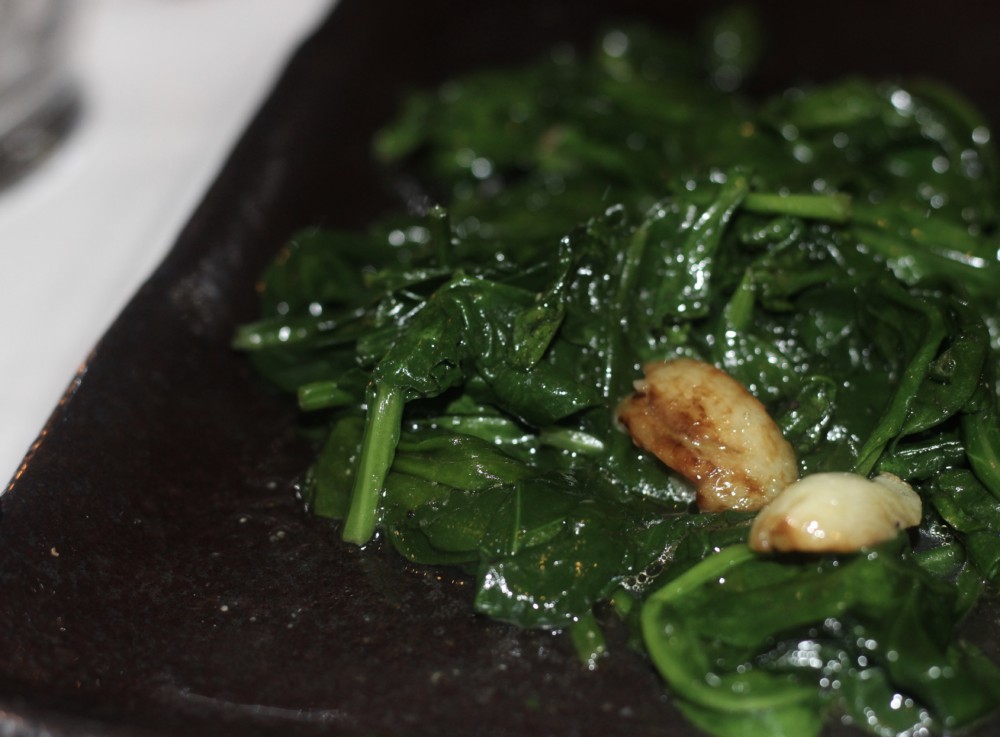 We thought we were finished, but then Chef surprised us with the seafood risotto. Luca assured us that true Sicilian risotto preparation includes no butter or parmesan, which is often found in risotto recipes here. His exact words? "This is Italian, not American." Because of this, the risotto is incredibly light and soaks up the flavor from the abundance of seafood just perfectly. The dish is made up of calamari, shrimp, mussels, clams, langostino, parsley, and cherry tomatoes. I was full, but I could not put my fork down. I didn't want to let a single bite go to waste!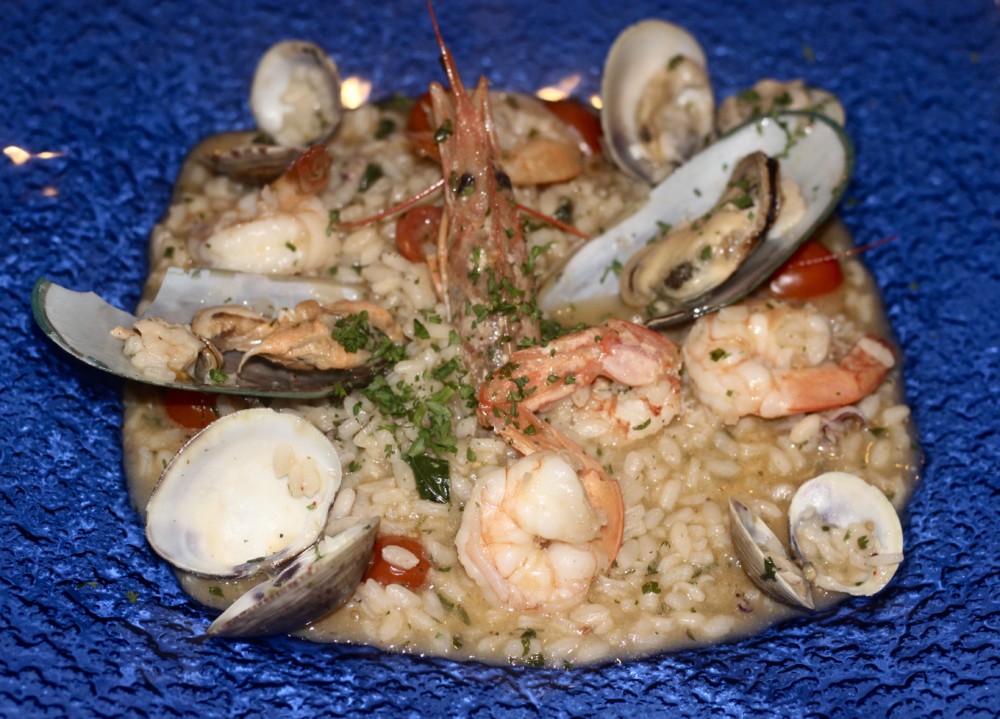 Not only is the food memorable, but the atmosphere is as well. The decor is bright and colorful, and filled with Italian artists' work. Vespri is tucked away in the back of Royal Palm Place, but once you find it, it may just become your new neighborhood spot.
Vespri Siciliani is located at 507 SE Mizner Blvd. in Boca Raton. The restaurant is open for lunch and dinner Monday through Saturday starting at 11:30am. Happy hour is Monday through Friday from 4:30-6:30pm, and features 2-for-1 Italian wine and cocktails. Vespri is also available for special events and catering.