Never miss a bite! Sign up here to receive new recipes and reviews straight to your inbox.
Disclosure: This post is sponsored by Seminole Pride Noble Juices. Product information and photos have been provided by the sponsor. As always, all opinions are 100% my own.
Florida is well known for their orange juice, but did you also know that the same fresh Florida taste can also be found in tangerine juice? Seminole Pride Noble Juices is a Florida-based juice company known for its pure, fresh juices. This is no ordinary company. The Roe Family has been in the business of delivering the highest quality, sweetest citrus since 1927. They live by a  time-honored tradition to "grow the best fruit possible and you will make the purest juice possible." This method has served the Roe family and Noble Juice well for almost a century. In 2014, the Roes joined in a partnership with Florida's first family — the Seminole Tribe of Florida, to establish a foundation of commitment to conserve and treasure the land, air, water and start a new era of Seminole Pride™ Noble® Juice.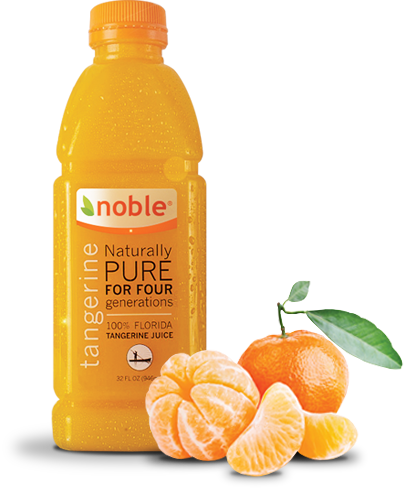 There are a ton of flavors available from Noble Juice — everything from Old Fashioned Lemonade to unique flavors like Apple Mandarin Chai — but today I want to tell you about the Tangerine juice varieties. Both plain Tangerine and Tangerine Clementine are available, and both are refreshingly delicious! I've never been a huge fan of juice. It tends to be overly sweet and sometimes leaves a strange coating in my mouth whenever I drink it. But Noble Juices? I didn't get that feeling at all! These juices are more tart than sweet and there is a nice balance of acidity. I really loved the flavor of Tangerine Clementine juice — two fruits I love to eat on their own too! This 100% Florida juice is made from the juice of 12 tangerines. Tangerine Clementine juice has no added sugar, no artificial ingredients, colors or preservatives, no GMO's and has a low carbon footprint. It's also gluten and additive free AND packed with Vitamin C. I like to get my Vitamin C wherever and whenever I can — I'm way too busy to get sick!
Start off the day with a refreshing drink that not only tastes good, but is also good for you. Whether you opt for the plain Tangerine juice or my personal favorite, the Tangerine Clementine juice, you're loading your body with vitamins and fresh Florida flavor! When you live a busy, active lifestyle like I do, it's important to fuel your body with the right stuff. Some fruit juices are filled with wacky ingredients and who knows if they even contain the juice of real fruit! With Seminole Pride Noble Juice, you know you're getting the purest of ingredients and the purest of juices.
Plus… for those Sunday Fundays you're bound to have this summer, Tangerine Clementine juice makes a killer mimosa! I like knowing that the ingredients in my cocktails are the best of the best.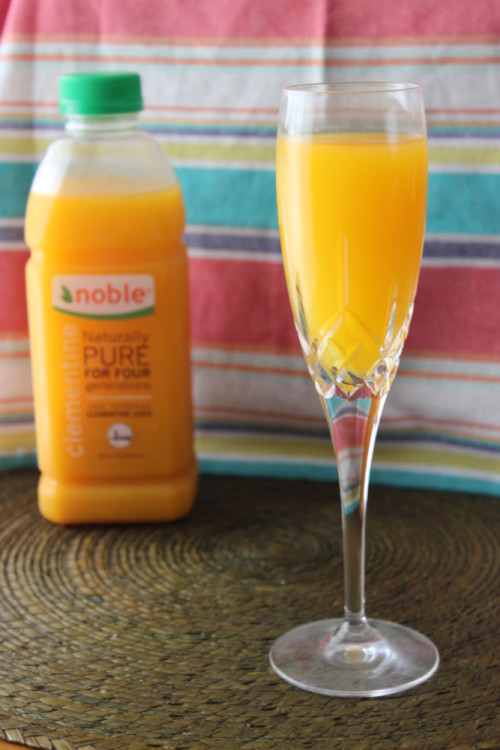 I'm lucky to live in a state with such an abundance of fresh produce to make products like this. I love to support local Florida companies, especially ones like Seminole Pride Noble Juices — I can't wait to introduce you to more of their delicious flavors this summer. Where can you find Noble Juices? I got mine at Publix — check out their store locator to see if Noble Juice is available in your local grocery stores! For more information on Seminole Pride Noble Juices and their products, visit their website and make sure to follow them on Facebook, Twitter, Pinterest and Instagram!