I tend to put things off that are super important. Things like oh, I don't know, talking to my accountant about the fact that I now work for myself and need to know all about that fun stuff for the current tax season. Not a conversation that makes one jump for joy, but something ya gotta do. So I finally did it. After talking to him, I'm a little less scared than I was and a whole lot less confused. BUT after that conversation, numbers were swirling around my head all jumbled up and totally messy. If you know me, you know that me + numbers = mass chaos.

I was in much need of a cocktail. Good thing earlier that day The Naked Rum Company sent me a bottle of their Naked Turtle White Rum, a 5 times distilled rum made on the island of St. Croix with the finest sugarcane molasses. They call it "naked" because it never touches the inside of the oak barrel, which apparently is what makes the true flavor of the rum shine through.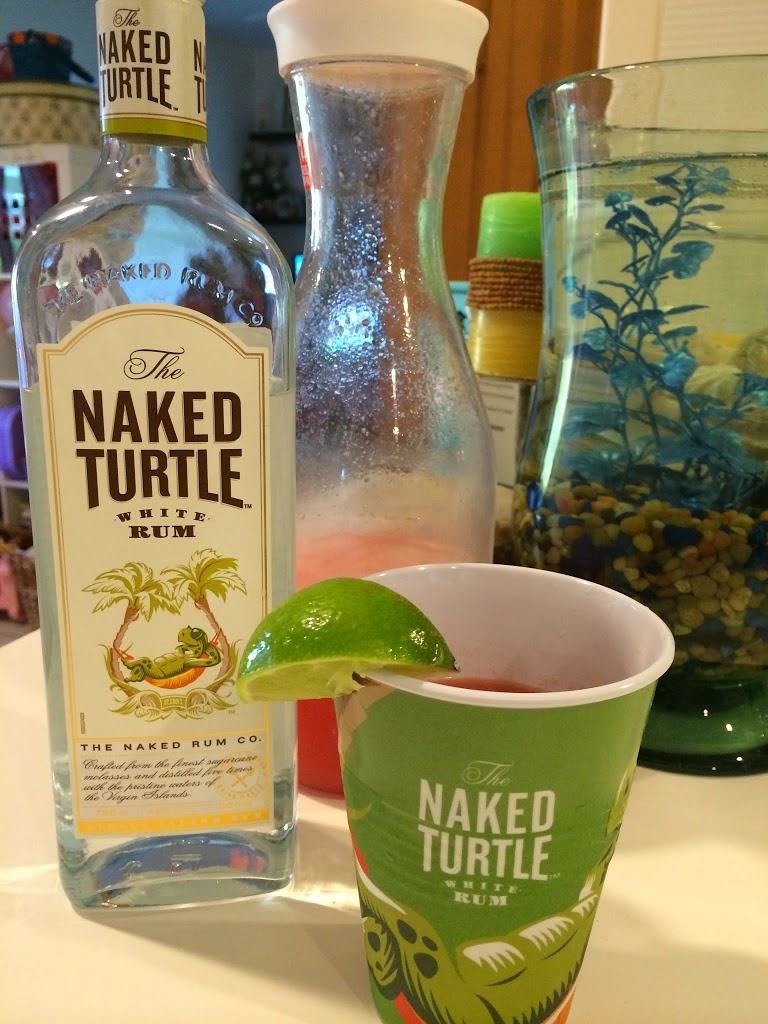 The best summer cocktails always use white rum — think mojitos or pina coladas. Summer also calls for something refreshing, cool and crisp. Watermelon is season right now and it's been super sweet and delicious. I could eat watermelon by the pound in the summertime. Watermelon cocktails seem to be a thing now, especially mixed with a spicy element like jalapeño (The Rebel House does this and it's delicious!). I decided to go sweet rather than spicy and mix in some lime and agave. The subtle hints of vanilla in the Naked Turtle White Rum played up these other flavors and made one helluva drink. There was just the right amount of watermelon to give you that laid-back, kick-up-your-feet, refreshing-summer-day feeling.

But I didn't measure anything precisely because my brain was too muddled from the numbers my accountant kept throwing at me. So my measurements here are guestimates. I advise you make this Watermelon and Lime Refresher at your own risk. You'll probably have to adjust as you go, like I did, until your tastebuds sing and thank you over and over again for rewarding them with such a yummy concoction.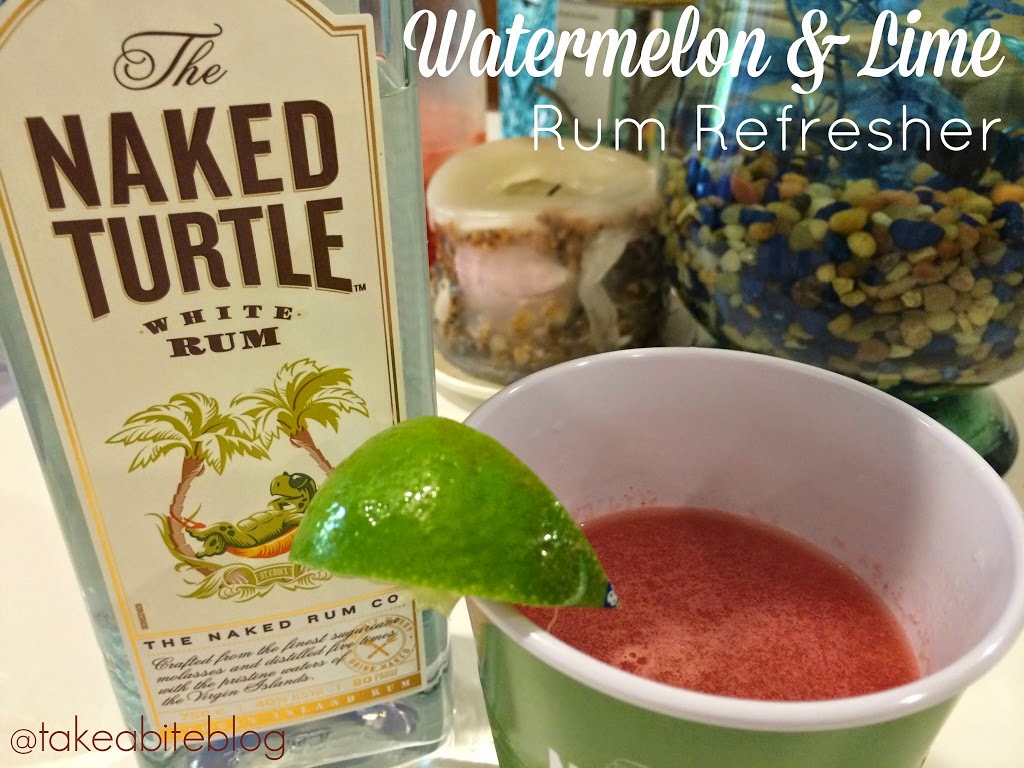 Watermelon and Lime Refresher
Makes 4 drinks

1/2 cup Naked Turtle White Rum
1/4 cup Agave
Juice of 2 fresh limes
3 cups fresh watermelon
1-2 cups Club soda

Combine all ingredients in a blender and puree until there are no more chunks of watermelon and the consistency is smooth. Adjust amounts according to taste. Garnish with lime and serve chilled.

Check out The Naked Rum Company on Facebook and Twitter. Naked Turtle Rum can be found all over Florida and South Carolina, and will soon be available in other states.