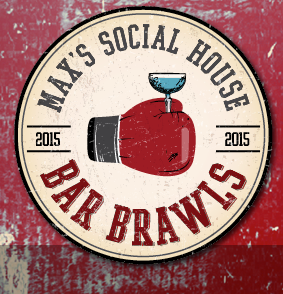 #BarBrawls has officially begun! The much-anticipated bartender competition kicked off at Max's Social House Wednesday, September 30th, with a pumped crowd, eager judges, and super fun atmosphere. It feels like this may be quite different than how #ChefvsChef went down — there are precise judging criteria and at least one of the three judges each week is a local chapter member of the United States Bartenders Guild. So how did Week 1 go down?!
Contenders: Tiffini Grant, Apeiro Kitchen & Bar / Bobby Brown, Craft Cartel and Sweetwater / Scott Dauss, Free House American Eatery & Pub
Judges: Vaughan Dugan, South Florida restauranteur and Pizza Fusion CEO / Rob Husted, president of the Palm Beach County chapter of the United States Bartenders Guild / Danielle Linscott, Delray Beach resident and hospitality industry veteran
Mystery Spirit: Anchor Distilling's Old Tom Gin
Mystery Ingredients: Absinthe and a kale and ginger based juice, Detox Retox, from Juice Buzz
Round 1 challenged each bartender to mix up a classic — the Aviation. Three very different bartenders with their own style and swag behind the bar whipped up three very different versions of the same drink. In the end, Bobby and Tiffini's creations proved worthy enough to move them on to Round 2, where the real fun happens.
The two additional mystery ingredients were announced — absinthe and a bottle of Detox Retox, a kale and ginger-filled vegetable juice from Juice Buzz, located just down the street. In 30 minutes, the bartenders are tasked to make as many cocktails as they'd like using the three ingredients and anything else they'd like from the fully stocked bar. The two went head-to-head while onlookers oohed and aahed from across the bar. You can read the full recap of week 1 here!
And the winner is… Bobby Brown! The co-founder of cocktail catering company, Craft Cartel, impressed the judges with three cocktails, earning him the week 1 victory.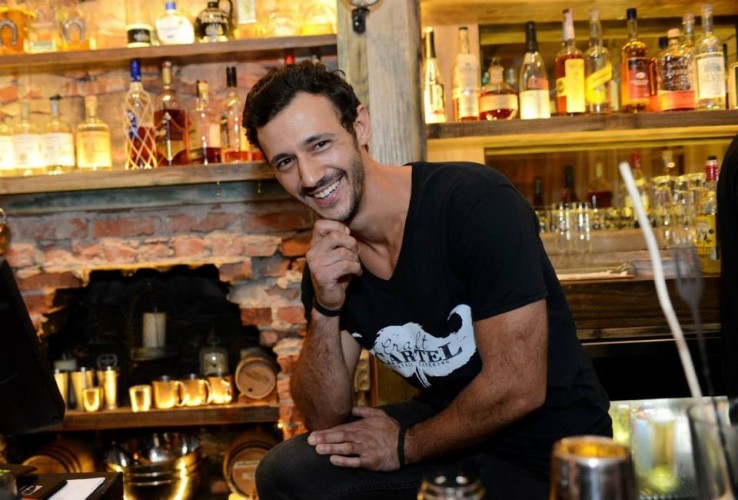 Winning Cocktails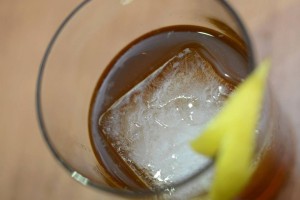 1.5 oz Anchor Old Tom Gin
.75 oz Ramazotti Amaro
.50 oz L'ordinare Absinth
.25 oz lemon juice
1.5 oz Anchor Old Tom
.5 oz Detox Juice
.5 oz Ginger shrub
.25 lemon juice
.75 oz Local Honey Water
4 dashes of saline solution
1.5 oz Anchor Old Tom Gin
1 oz Rye
.5 oz Ramazotti Amaro
1 bar spoon fig preserves
3 sage leaves
3 dash Cranberry bitters
(Absinthe rinsed glass)