Never miss a bite! Sign up here to receive new recipes and reviews straight to your inbox.
Disclosure: I was invited to dine as a guest of the restaurant. No monetary compensation has been received. As always, all opinions are 100% my own.
Some of my favorite restaurants are those family-owned, mom and pop shops with original recipes dating back decades. That is exactly what I found when I visited Lynora's in West Palm Beach. The Abbenante family continues its Italian legacy, which started back in 1974 when chef/owners Raffaele and Maria immigrated from the Italian island of Ponza and started making and selling pizzas in Lake Worth. Their first brick and mortar opened in 1976, where Maria used her mother's traditional Italian recipes to lure in guests with her fresh, locally sourced ingredients and delicious tasting dishes. Since then, the Lake Worth location has closed and West Palm Beach has been home to those same traditional recipes, plus many more modern twists to the classics, since 2014. I had a chance to meet Maria while dining at Lynora's, and she is every bit a firecracker as I would imagine her to be. I loved everything from her strong Italian accent to her motherly mannerisms as she told her stories and gave us cooking tips and tricks.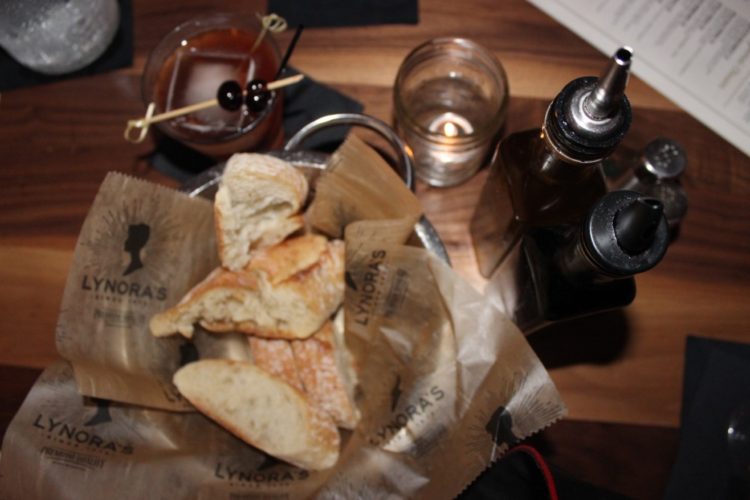 As much as I loved talking with Maria, I loved her food even more! When you're craving real Italian food, Lynora's is the place to go. The atmosphere is as warm and welcoming as Maria was — and her husband, Raffaele, and son, Angelo, too. I felt at home as soon as I sat down, and that feeling never went away.
My friend Dianna (The Kitchen Prep) joined me for dinner and we loved every single bite.  Chef Angelo brought us out a few appetizers to share. First was the 'Melanzane alla Parmigiana,' a.k.a Eggplant Napoleon with mozzarella, parmigiana, tomato sauce, and pesto. I'm not usually a huge fan of Parmesan-style dishes, but the flavors here were incredibly fresh and delicious, I couldn't help taking a few more bites than planned. We also had the 'Insalata Di Mare,' a light, refreshing salad of calamari, scungilli, shrimp, scallops, celery, lemon, and extra virgin olive oil — Chef added some lump crab meat in there too. I loved everything about this dish, and could easily have made a meal out of it. The bright citrus from the lemon really brought out the fresh flavor of each piece of seafood. Lastly, we had the burrata — obviously. It was served with arugula, avocado slices and tomatoes, and drizzled with extra virgin olive oil. Serving the avocado alongside the burrata was a unique twist that proved very successful. A little tomato, avocado, and burrata together was the perfect bite.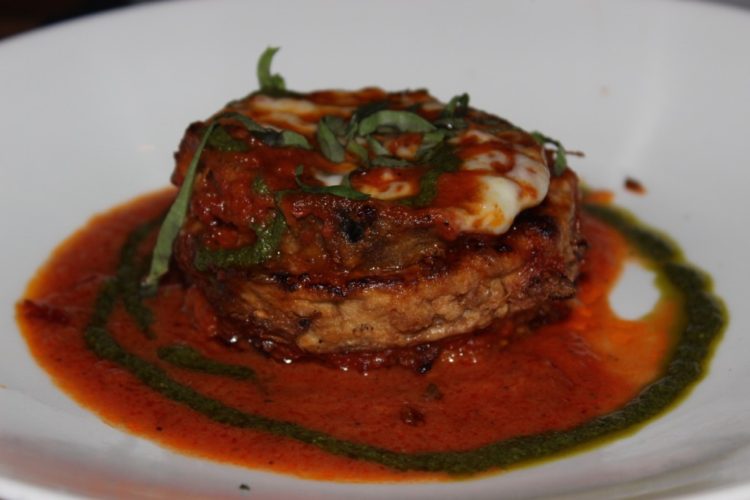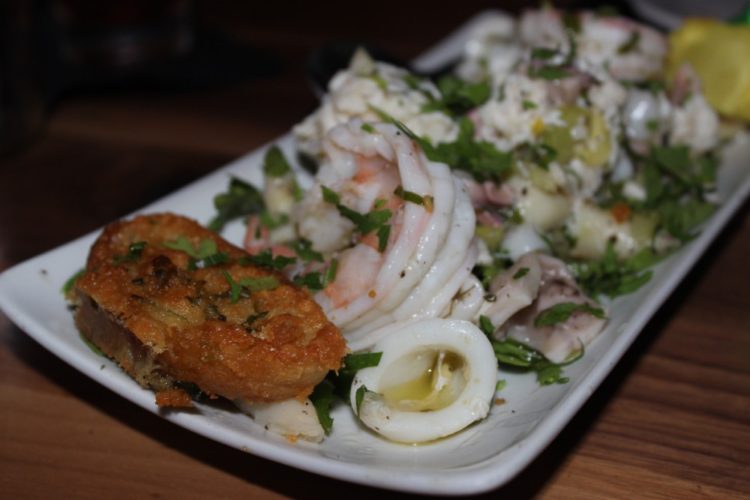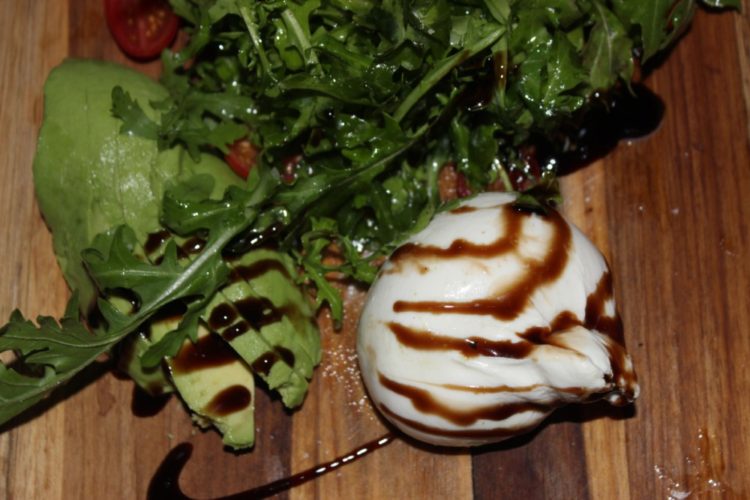 When you go out for Italian, it's pretty much a rule to try one of the homemade pasta dishes. We opted for the fresh ricotta gnocchi swimming in rich, creamy basil pesto. The gnocchi to pesto ratio was a little off — there was way too much pesto for the amount of ricotta in the dish, but that's not to say it wasn't incredible. I could not put my fork down. I wanted to smother everything on the table in this decadent pesto sauce. I wanted to drink the bowl! But I don't think the people around me would have appreciated watching that…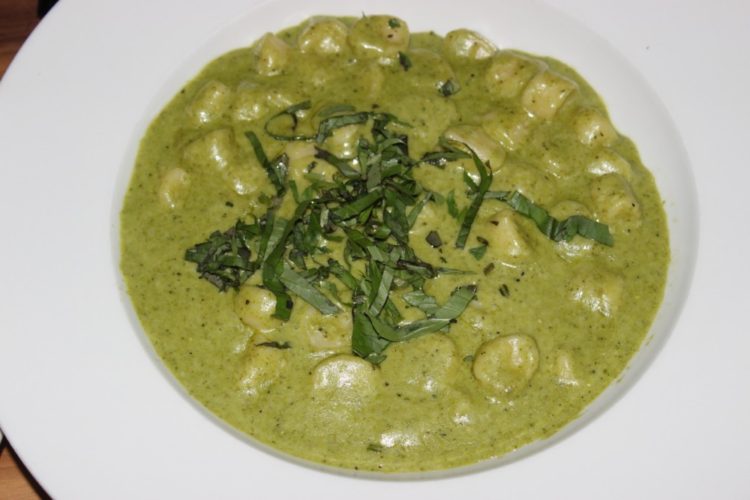 Dianna and I shared the gnocchi and each ordered one of Lynora's seafood entrees. She chose the red snapper with shrimp in a rosemary, white wine, garlic and lemon sauce, served with mixed vegetables. I tried a taste of the sauce-laden snapper and it was perfection, just as I knew it would be. My grilled salmon with spinach, fennel, arugula, and cherry tomatoes was even more delicious than I imagined. The salmon had a wonderfully crispy crust on it — and since there was no sauce on the fish, you know I took it upon myself to spread a little pesto over top…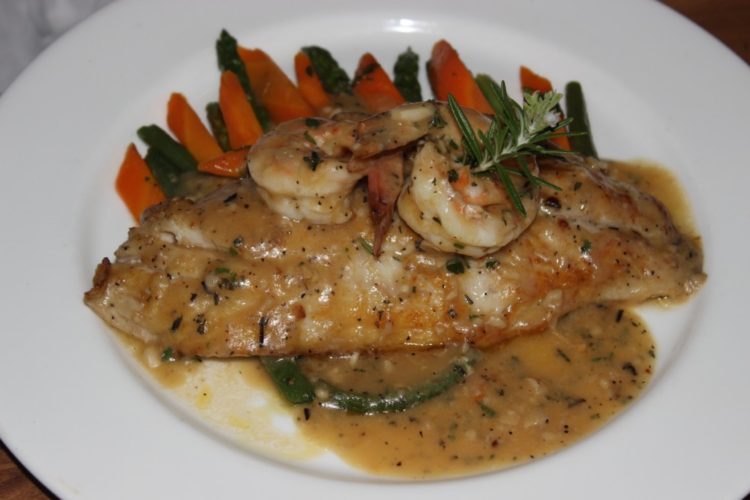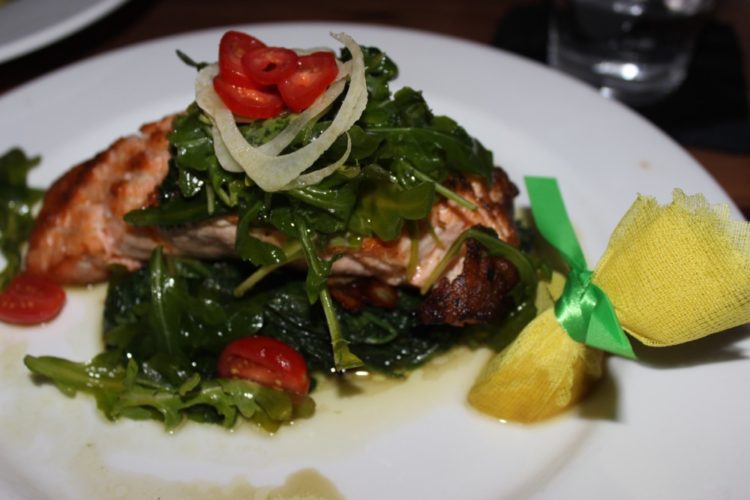 There was one side dish on Lynora's menu that was calling my name — Polenta Fries with parmigiana, sea salt, and truffle. Polenta fries have quickly become one of my new favorite things. Go ahead and add truffle and it's like fireworks of YUM going off in your mouth. The truffle wasn't too overpowering, but you could definitely smell and taste its presence. Ever since trying polenta fries at Cibo Wine Bar last month, I've been dying to have them again. These totally satisfied that craving.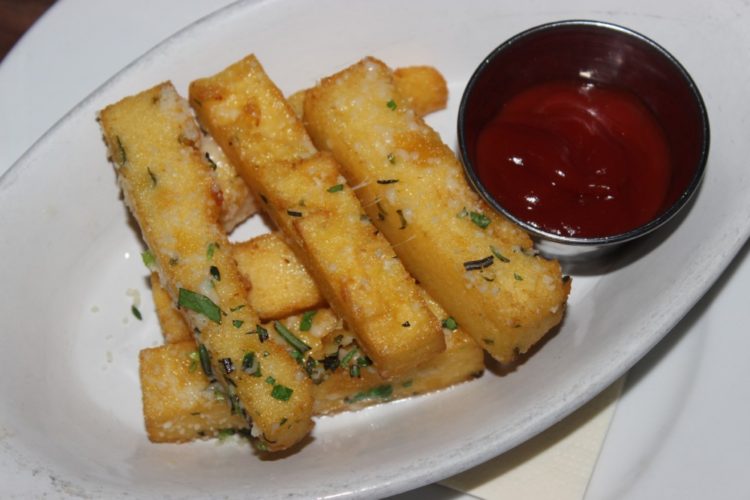 Although we were stuffed, Maria insisted we try her three-layer cheesecake with Heath Bar topping. Now, this was not your typical cheesecake. I wouldn't even call it a cheesecake. I'd call it a mousse. The "cheesecake" layers were light and fluffy, and so was the cake! The toffee flavor and crunch of the Heath Bar was the perfect complement.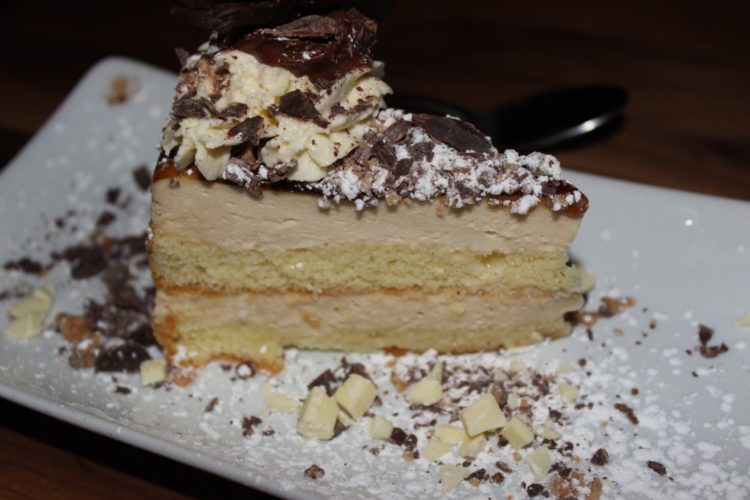 I guarantee you'll be satisfied with anything you try at Lynora's. Food tastes better when you can feel how much heart and soul goes into it.
Lynora's is located at 207 Clematis Street in West Palm Beach.