Never miss a bite! Sign up here to receive new recipes and reviews straight to your inbox.
Disclosure: I was invited on a private tour of White Elephant and to dine as a guest of Lola41 Palm Beach in exchange for this post. As always, all opinions are 100% my own.
Nantucket's most popular and treasured resort, White Elephant, has officially opened its doors in Palm Beach as of mid November. Earlier in the year, another Nantucket favorite, Lola41, opened it doors just next door to the now-open hotel.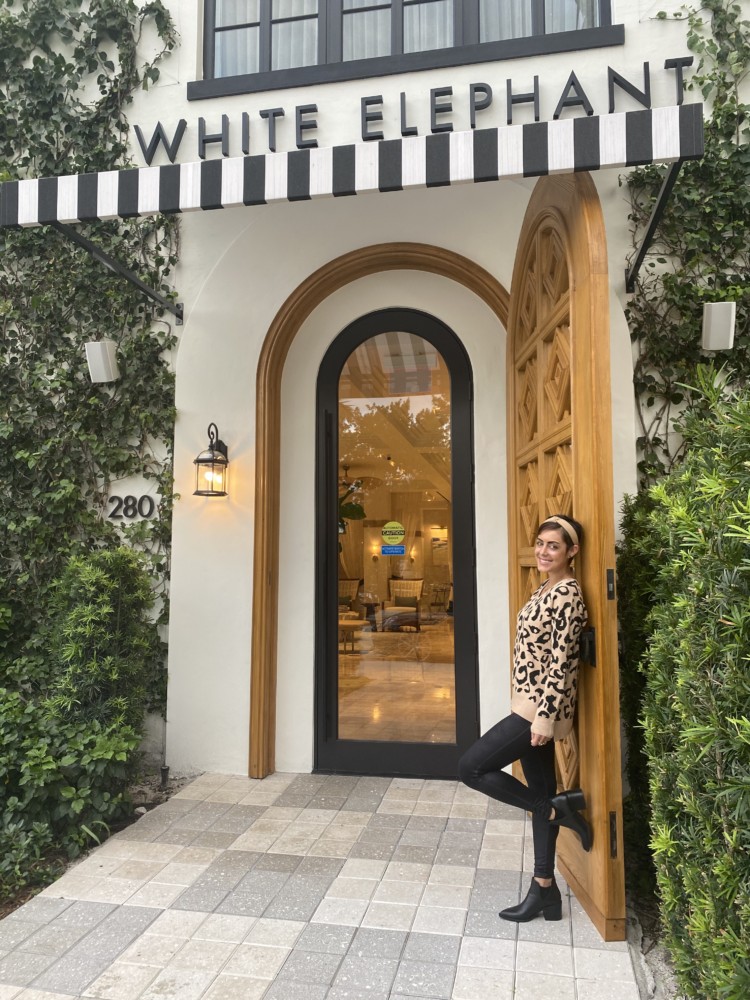 Although both locations are situated on the same property, the restaurant stands on its own. Lola41specializes in cuisine influenced by the countries and regions located on the 41st parallel. "Lola" stands for longitude and latitude, and the number 41 represents the specific parallel that the restaurant resides on. The restaurant has a heavy Asian influence, as countries such as Japan and North Korea are located on this parallel as well.
The former Bradley Park Hotel, a building that has been around since the 1920s, has been fully renovated to become White Elephant Palm Beach, including new hardwood floors and tile, woven rugs, and a Palm Beach-inspired color palette, but there is one exquisite staple that remains from the original building: a gorgeous fireplace located in the first floor lobby.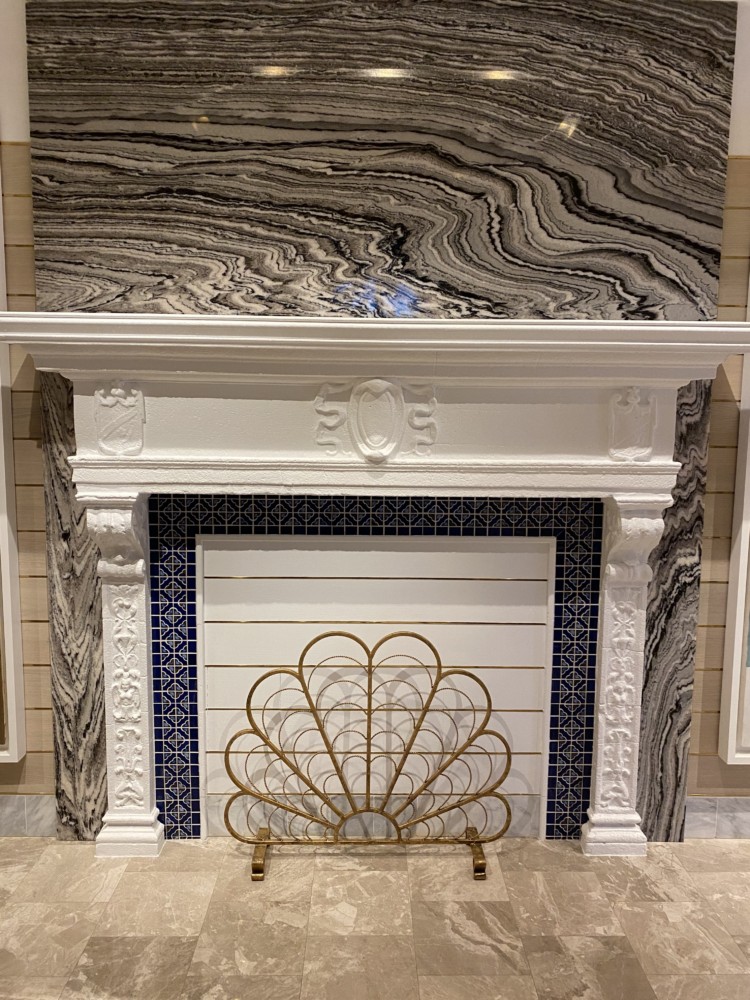 This luxurious resort has 19 suites, and 13 deluxe rooms. Scattered throughout the resort are unique works of art from the owner's collection, and you'll find elephants front and center in much of the decor. Each floor has a different theme, and some of the suites have balconies that are almost as large and impressive as the rooms themselves!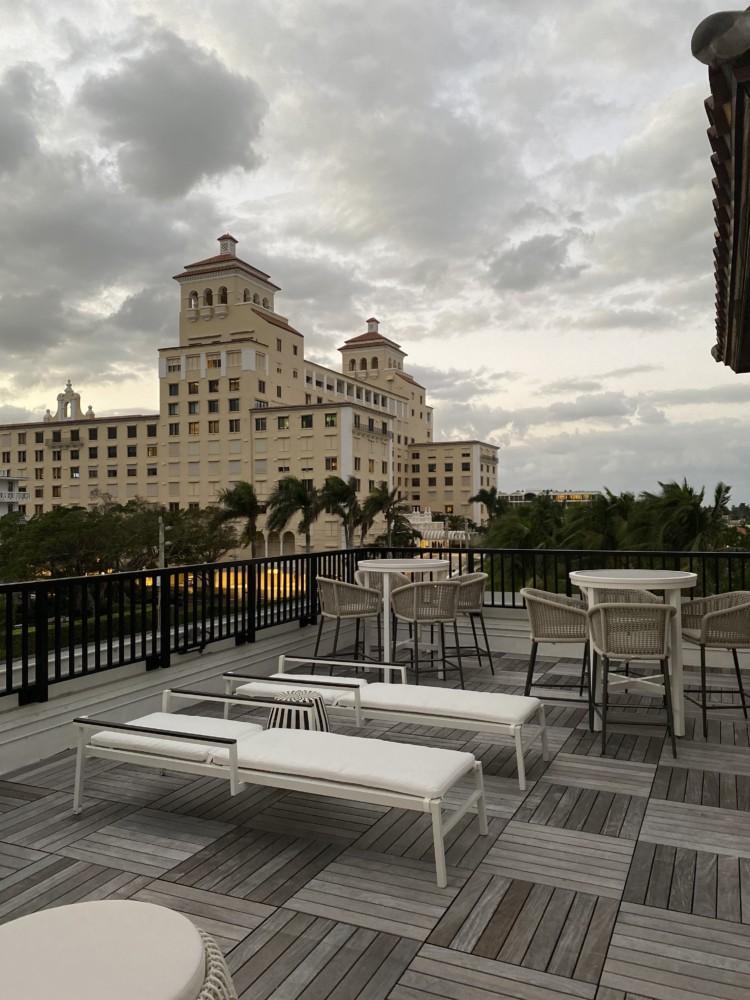 Although the hotel does not have a beachfront view, there is a beautiful view of the local Palm Beach skyline, with many Mediterranean-style buildings that glow against the night's sky. If you're out on a balcony, look below and you'll see the quaint and comfortable outdoor patio seating of Lola41. Walk downstairs through the lobby, and you'll be met by the intimate indoor bar and dining area, and a personable, knowledgable staff who is eager to introduce you to what Lola41 is all about.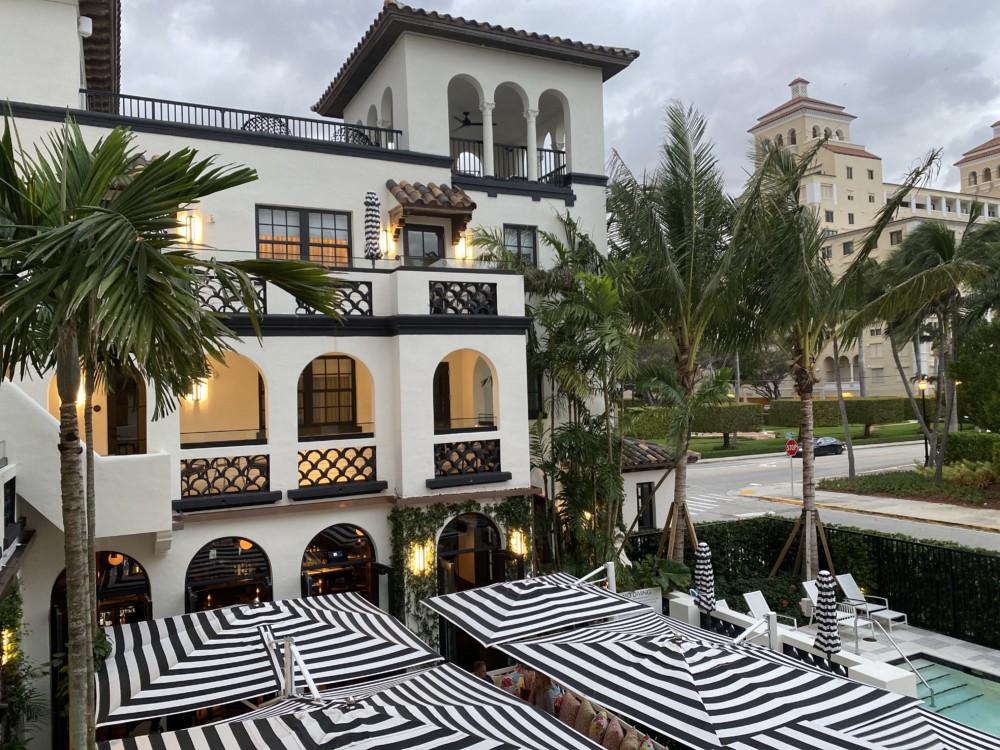 I immediately felt comfortable the moment I walked into the restaurant for two reasons. 1) It was actually pretty cold and windy out on this particular night, and the restaurant felt super warm and cozy, and 2) the staff was so friendly. The large, spacious bar area sort of acts as a separator between the bustling outdoor patio and the quieter area inside, so your seating choice should be guided by the vibe you're looking for. I got a taste of both — a glass of champagne sitting outside with the ladies of Let's Get Social Palm Beach after our White Elephant Tour, followed by a really enjoyable dinner inside with one of my best friends and favorite dinner dates, Destiny.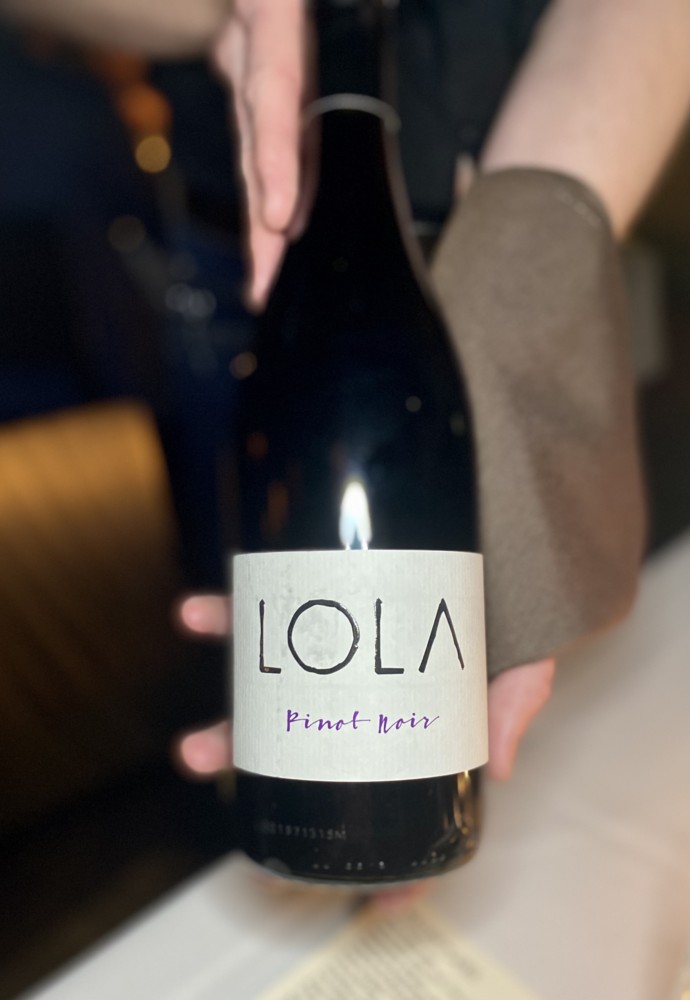 Let's start with the drinks — Lola41 has their own private label wine, which we got a taste of with dinner, but we started off with their craft cocktails. Destiny chose the Bite The Rhubarb Bulleit, made with Bulleit rye, house-made pomegranate grenadine, and orange and rhubarb bitters, and I got the ACK'tin Up, made with Volcan blanco tequila, Grand Marnier, fresh lime juice, and house-made pomegranate grenadine. (Fun fact: ACK is a popular term used in Nantucket lifestyle because it is the abbreviation for the Nantucket Memorial Airport). This cocktail was light and refreshing, and perfect for kicking off our meal alongside some east coast oysters, sashimi, and crab-stuffed avocado.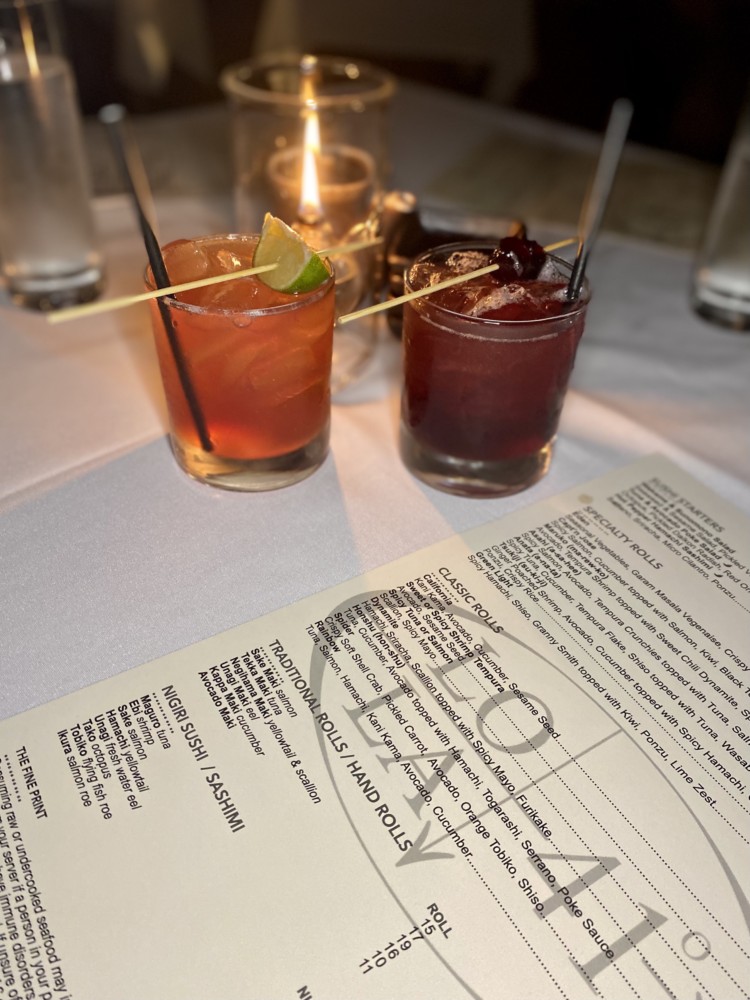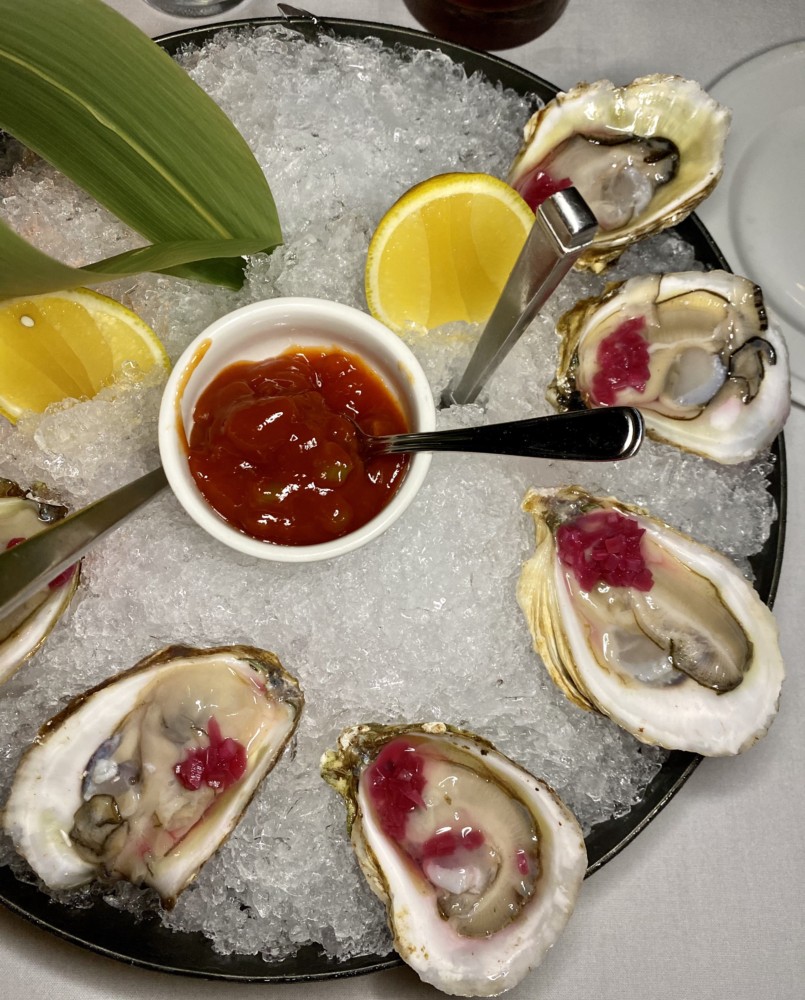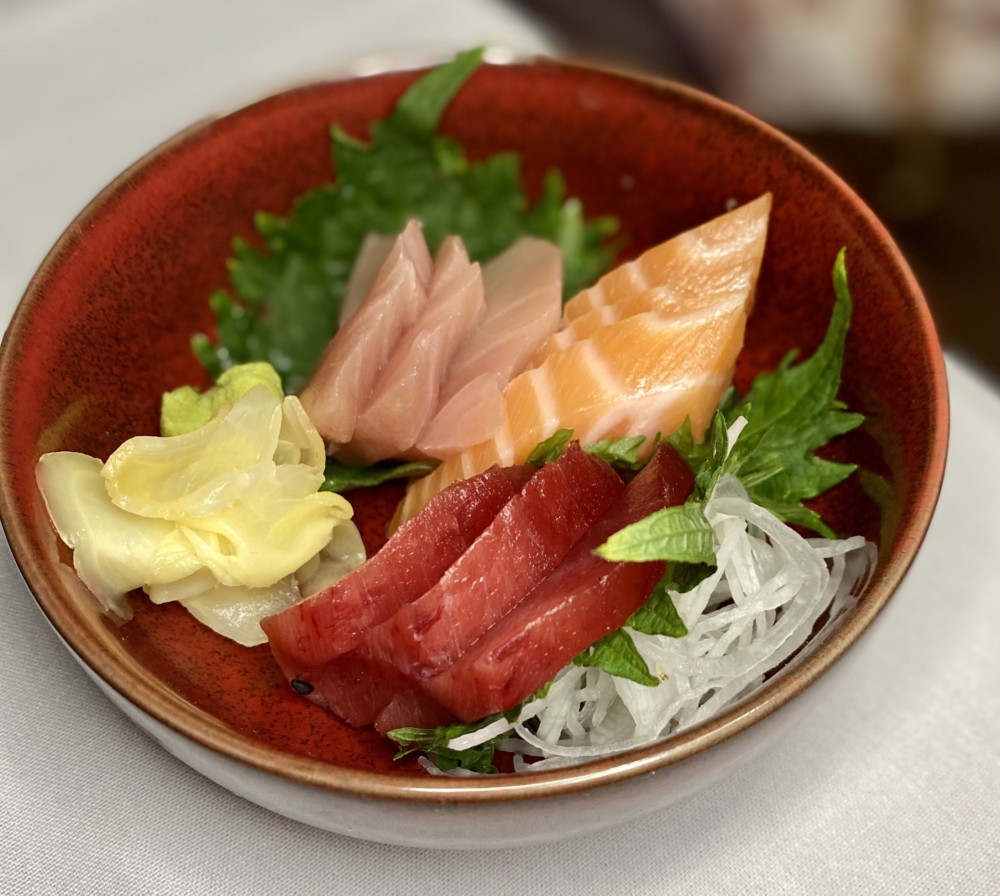 The oysters and sashimi were so fresh and flavorful, and the crab-stuffed avocado with king crab and mango was absolutely delish! Just to note, if you are gluten-free, the kitchen will happily accommodate you and omit the crab stick salad from the dish. If you weren't aware, "crab stick" or "krab" seen on sushi menus is not gluten-free!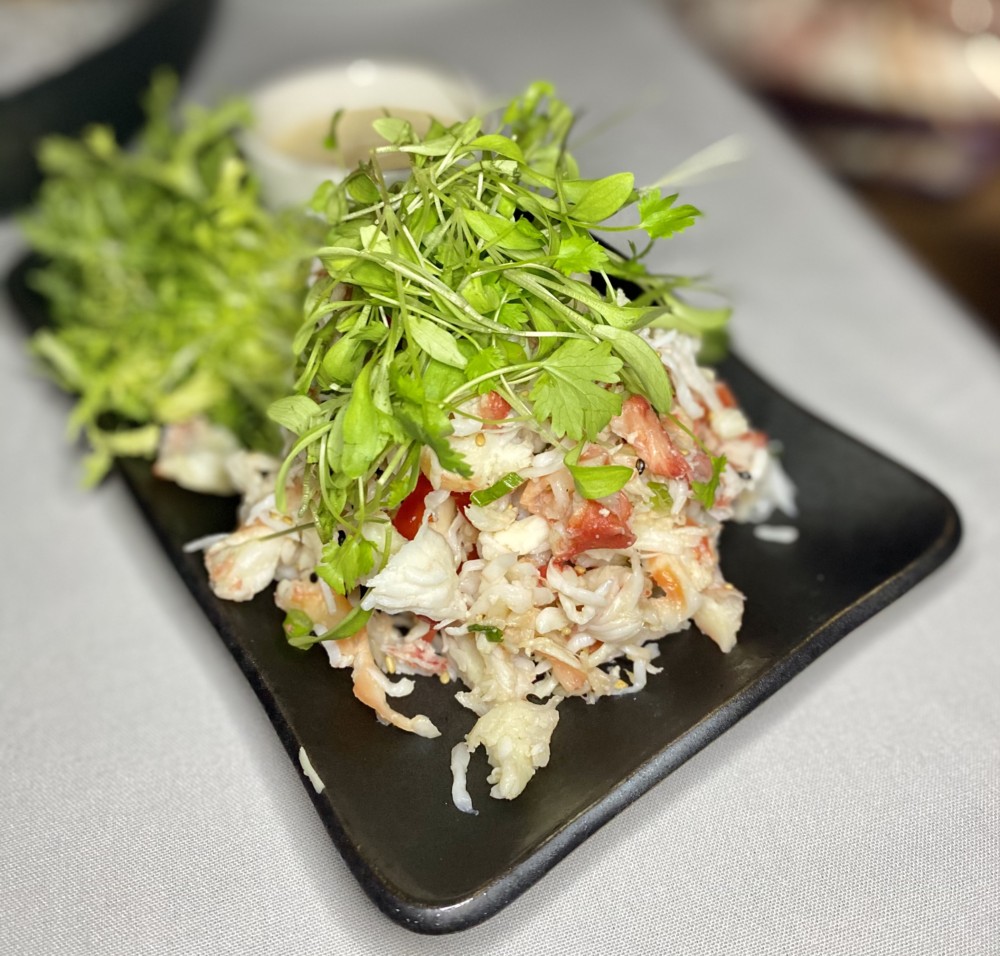 Another easy dish for the kitchen to make gluten-free was the lobster fried rice. This dish is a must! It comes with 8 ounces of fresh, succulent lobster meat combined with carrots, bell peppers, garlic, ginger, snow peas, and fresno chiles. Ugh, I'm hungry again just thinking about it.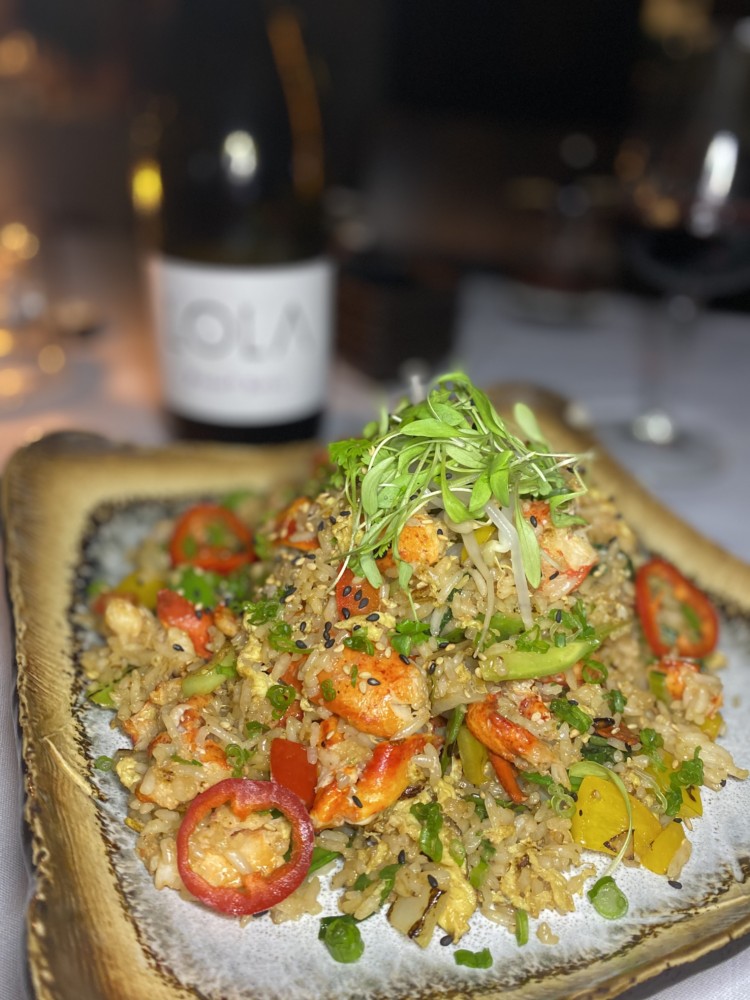 As if we hadn't already had enough seafood, Destiny and I also ordered the crispy whole snapper — and guess what? This dish is already gluten-free! The Florida-caught fish is coated in rice flour, and served with coriander citrus salsa and tomatillo tartar. It had the most perfect crisp exterior, and was tender, melt-in-your-mouth delicious on the inside. The presentation was beautiful too, as is with most whole fish dishes. I wish more places would use rice flour so we gluten-free eaters could enjoy light entrées with a yummy crunch like this more often.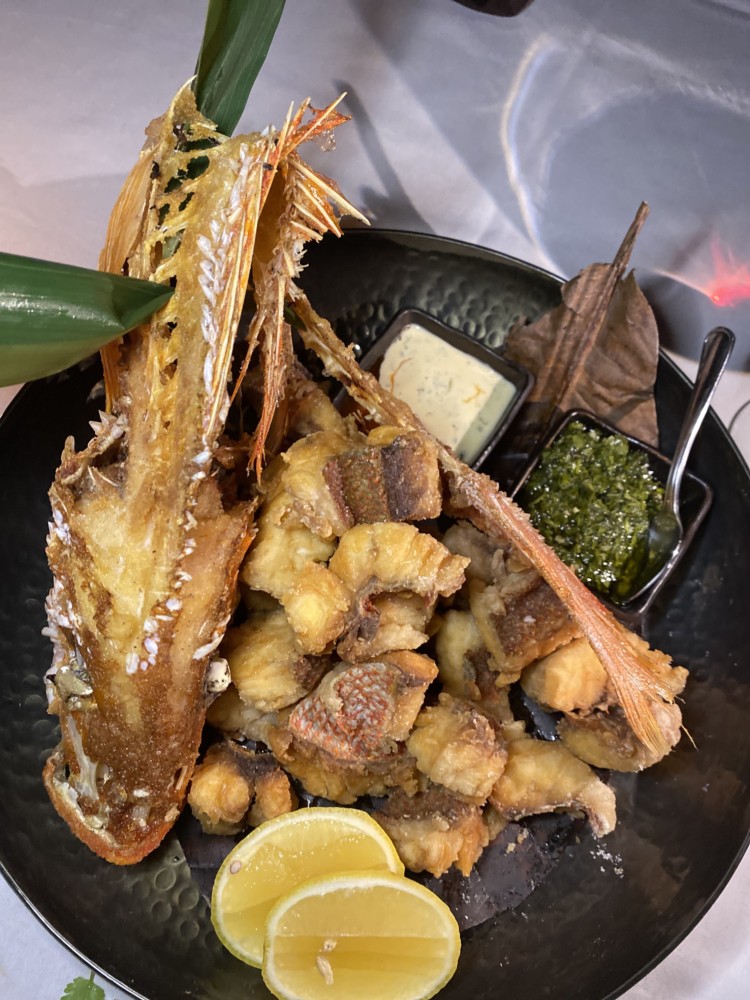 My visit to White Elephant and Lola41 was pretty perfect from start to finish, and I'm anxious to get back to Lola to dine again soon. Special thanks to Let's Get Social Palm Beach for organizing the tour of the resort, and to Lola41 for hosting me and Destiny for a great Girls Night Out!
White Elephant Palm Beach is located at 280 Sunset Avenue in Palm Beach.
Lola41 is located at 290 Sunset Avenue in Palm Beach (the restaurant is connected to the hotel.) The restaurant is open every day for breakfast from 7:30-11am, brunch/lunch from 11:30am-3pm, and happy hour from 3-5pm. Dinner is served from 5-10pm Sunday through Thursday, and 5-11pm on Friday and Saturday. Take-out is available with curbside pickup.