Disclosure: I was invited to a media tour of the Whole Foods Bakehouse as a guest of the facility. All information and details have been provided by Whole Foods and Funky Buddha Brewery. No monetary compensation has been received for this post. As always, all opinions are 100% my own.
Beer + Bread = Best. Thing. On. Earth.
Whole Foods has partnered up with Funky Buddha Brewery, the largest brewery in South Florida, to make the most delicious sourdough bread I have ever tasted. Thousands of pounds of spent grain is left over after Funky Buddha does its thing to make all that delicious Floridian beer, their popular Hefeweizen — why let it all go to waste? Whole Foods approached FB to use their spent grain in a speciality bread, and voila! A bread phenomenon has begun. The bread is made with 15% spent grain, which acts almost like a whole wheat or multigrain flour does as it lends plenty of robust flavor and texture. The bread launched in Whole Foods Stores (strategically placed along with a display of Funky Buddha Floridian) on October 21st and sold out on its second day. Now that's impressive.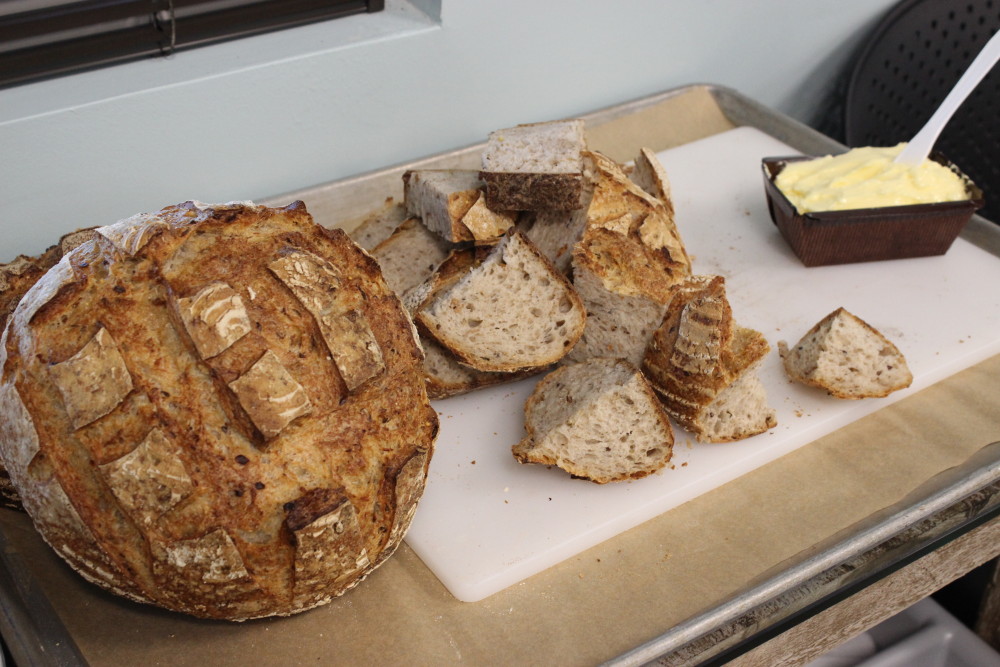 I was recently invited to tour the Whole Foods bakehouse, located at their distribution center in Pompano Beach. We were given a tour of the entire bakehouse and got to see how the breads are made from start to finish. We also came across lots of other goodies along the way — chocolate chip cookies, pumpkin pie, chocolate peanut butter brownies, coffee cake, chocolate layer cake, and more. But the real star of the show was this bread. Of course we got to sample it along with its counterpart, Funky Buddha Floridian — one of my favorite Funky Buddha brews. This is definitely a hearty bread — it's rustic, it tears well, and would definitely be able to stand up to the thickest of butters or spreads. It has a perfectly crusty outside with a soft, almost fluffy inside. The bread is made of 75% water, so you  can imagine how moist it is.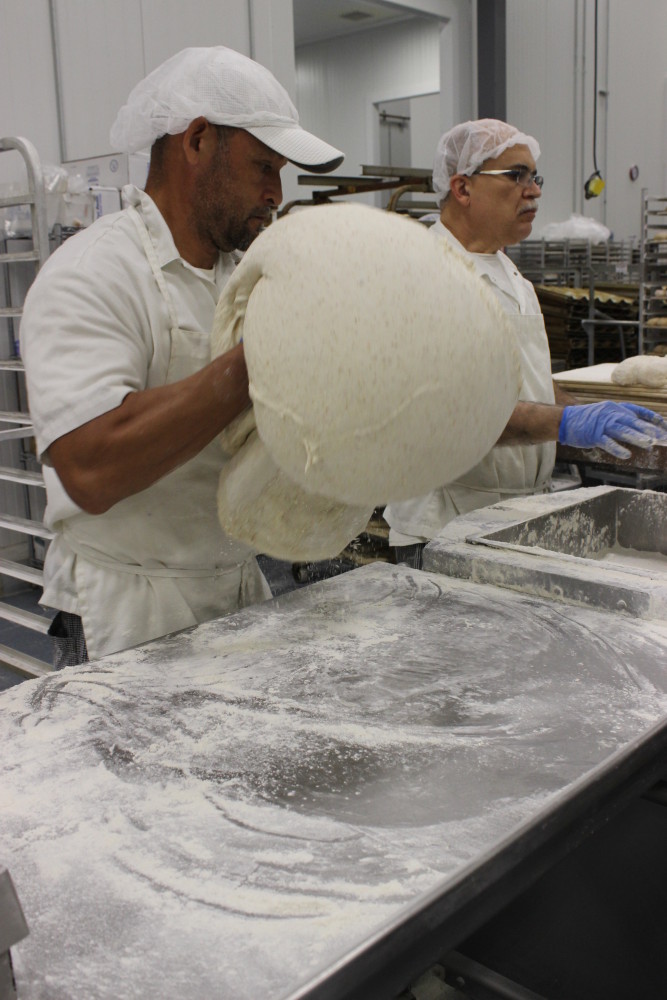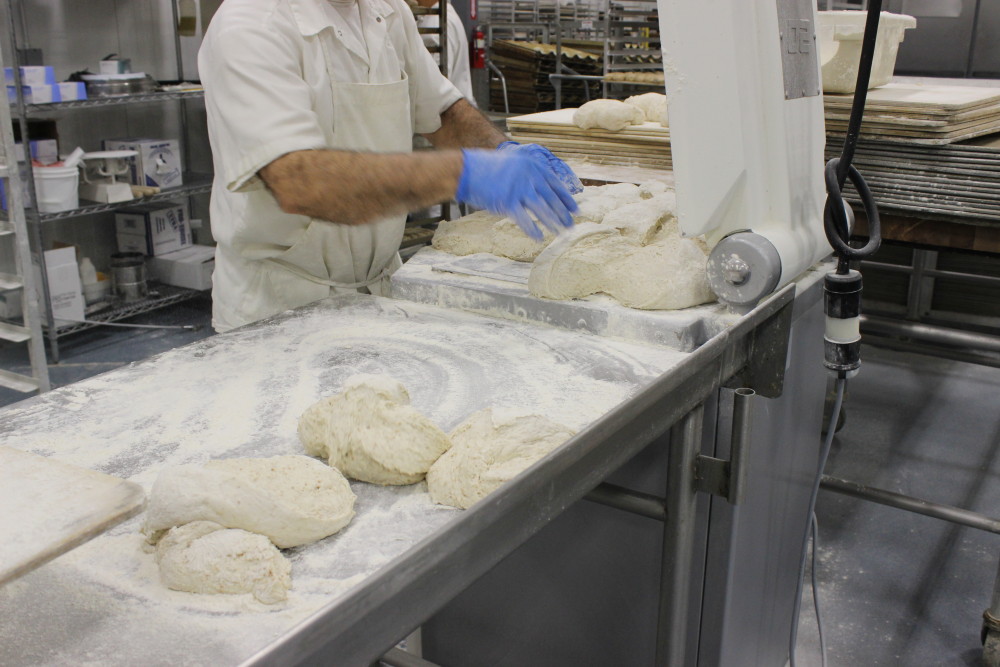 This is Whole Food's first time experimenting with beer bread, and it seems to be proving very successful. The bakehouse mades 12-15 thousand pounds per day, and it's available in all Florida Whole Foods for just $5.50 per loaf. If you live near a Whole Foods that has an in-store bar, you'll get a free slice of the bread whenever you order the Floridian.
I'm such a sucker for freshly baked anything. Walking into that bakehouse was like heaven — the incredible aroma of bread coming out of the oven, the sweet smell of cookies and cakes being prepared… I think a re-visit is in order!