Never miss a bite! Sign up here to receive new recipes and reviews straight to your inbox.
I'm so excited to be part of the committee for this year's Taste of the Nation Palm Beach. I volunteered at the event last year and was amazed at its success. 100% of the proceeds from ticket sales go toward Share Our Strength's No Kid Hungry Campaign — a cause dedicated to ending childhood hunger in America. I'm proud to be a part of such a strong charity event, especially one noted as the nation's premier culinary benefit, featuring top chefs and mixologists all coming together for a good cause.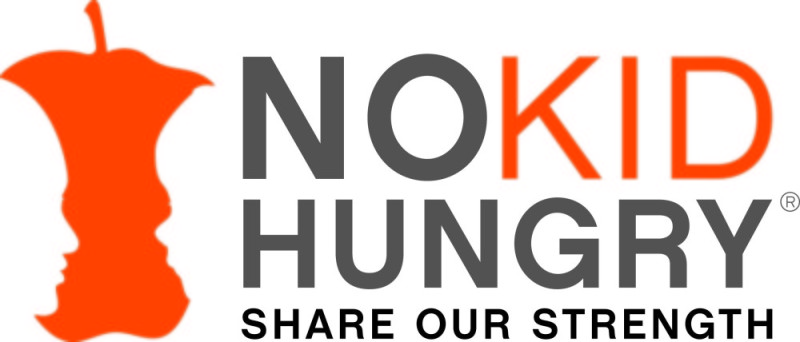 This year's event takes place on Thursday, April 23rd, at the Kravis Center in West Palm Beach. VIP guests get a head start on the food and wine  The co-chairs are all local chefs, and people who have become friends of mine through all of our work together at various South Florida culinary events. Chefs Lindsay Autry, Zach Bell, Clay Conley and Tim Lipman are super talented and ready to rock the event with their incredible food. And we are thrilled to announce that we have Master Sommelier Virginia Philip there as our wine sponsor! There will be at least 30 other top Palm Beach restaurants, plenty of wine and spirits, a Beer Garden featuring local Florida craft breweries, a market to purchase fresh produce from local farms, live entertainment, a silent auction and even a little friendly competition between some of the participating chefs!
Luckily, I'm giving away two General Admission tickets to the Taste of the Nation Palm Beach event! Fill out the rafflecopter widget below for your chance to win. You have until next Friday, April 17th, to enter!
Even if you don't win, we still want you there with us! Click here to purchase tickets, and use the promo code BITEOUT15 to receive 15% off!
ONE MORE THING! One of our event sponsors, Sysco, is doing great things to raise even more money for Share Our Strength's No Kid Hungry Campaign. From now until April 30th, you can support the cause by simply sharing a photo of food on social media with the hashtag #sharemyplate. For every shared photo, Sysco will donate 50 cents to the cause. The kicker? By participating, you have a chance to win $250, $500 or $1000! Food Network's Chef Robert Irvine and a team of Sysco chefs will judge the photos that have been shared and choose the winners!
Here's how to enter:
1) Go out to eat and take a photo of your food. This part is easy — we all do this anyway.
2) Upload your photo to Facebook, Twitter, Instagram or Iconosquare and tag #sharemyplate.
3) Describe the dish in the caption and make sure to also tag the restaurant where the food is from.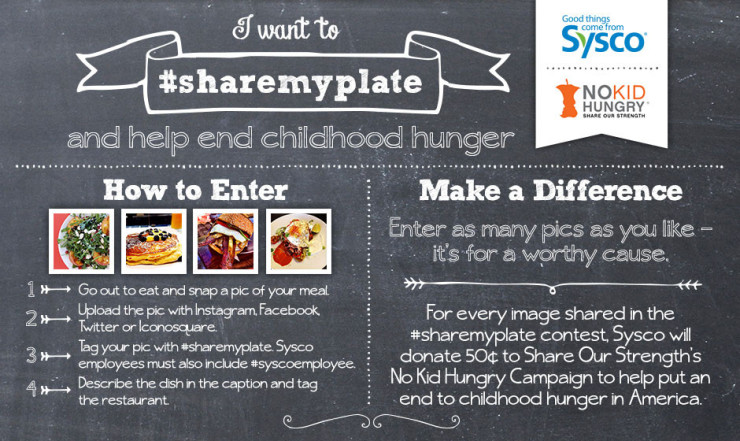 Simple! Now you have a good excuse to take all those photos next time you're out to eat. Let's all Share Our Strength and help end childhood hunger!