Never miss a bite! Sign up here to receive new recipes and reviews straight to your inbox.
Disclosure: I was invited to dine as a guest of Wolfgang's Steakhouse. No monetary compensation has been received for this post. As always, all opinions are 100% my own.
There's nothing quite like waterfront dining in Miami, especially if it comes with exceptional steak and seafood, and an award-winning selection of wines — and Wolfgang's Steakhouse gives guests just that.
I've come to realize that the main thing I ever go to Miami for is food. We have some great restaurants up here in Palm Beach County, but Miami is home to some pretty spectacular places. Something else I've also come to realize is that some of the best meals I've had have been at steakhouses. It seems ironic since I don't eat meat, but I'm sure you can agree that the seafood is just as incredible, if not better, than the steak at these particular restaurants. So when I received an invite to Wolfgang's Steakhouse in Miami, I knew I was in for a treat. Wolfgang's Steakhouse by Wolfgang Zwiener has 17 locations all over the world, including Manhattan, Hawaii, Beverly Hills, Hong Kong, Singapore and Tokyo. The Miami location opened in 2013 in the central business district of Downtown with a beautiful indoor dining room as well as outdoor seating overlooking the Biscayne Bay.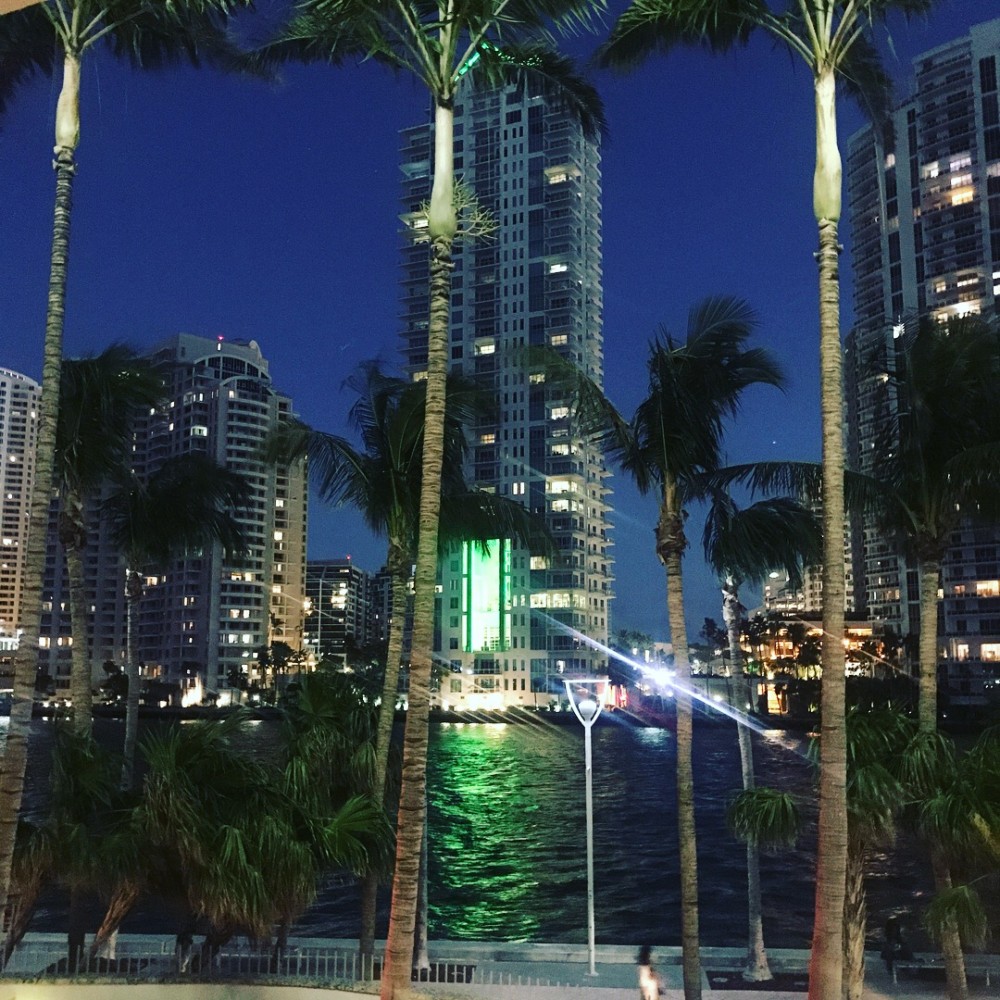 It was the perfect weather for al fresco dining, so we took our seats out on the patio. The setting was absolutely gorgeous, with palm trees and high rise buildings reflecting upon the water down below. Steakhouse menus are traditionally simplistic, with choice cuts of meat and pieces of fish cooked to your preference, a la carte sides to choose from, and always an extensive wine list. Wolfgang's specializes in its 100% USDA Prime select meats and steak dry-aged on the premises for an average of 28 days. Diners can choose from porterhouse, sirloin, rib eye, filet mignon, lamb or veal chop. This would have excited me when I was a kid and loved when I had the chance to indulge in a filet mignon during a nice dinner out with family. Nowadays it's the list on Wolfgang's menu that includes salmon, Yellowfin tuna, and lobster, just to name a few, that puts a wide smile across my face.
There's also always raw bar specialities on a steakhouse menu, and you know I'm never one to pass up a seafood platter! We kicked things off with jumbo shrimp cocktail, jumbo lump crabmeat cocktail and lobster cocktail, served with cocktail and mustard sauces. The seafood was fresh, flavorful and the perfect start to our meal. I could easily live off of seafood platters like this one.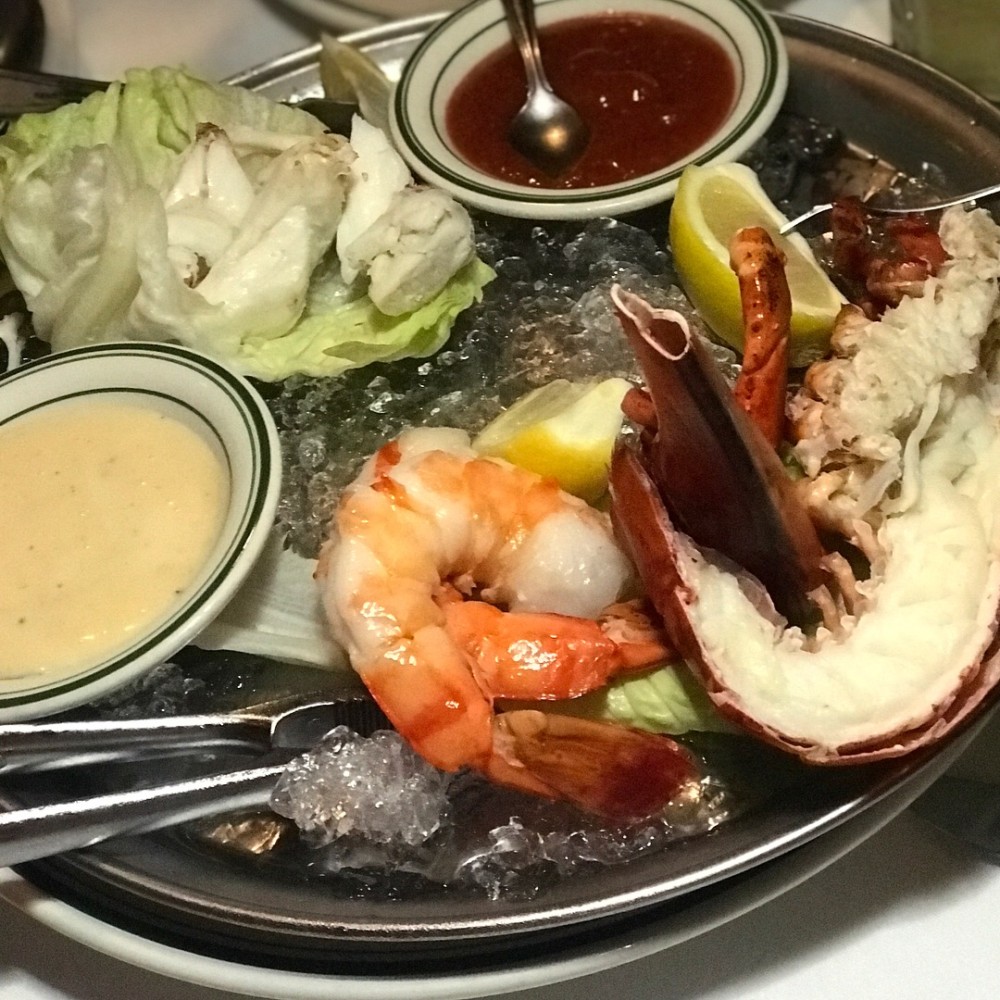 Normally, media dines come with the promise of tasting a wide variety of food. But at Wolfgang's, I was only interested in one thing — a perfectly cooked piece of fish, Chilean sea bass to be exact. Sea bass has consistently been one of my absolutely favorite kinds of fish since moving to Florida. Its buttery smooth texture, and sweet yet mild flavor makes it one of the most adaptable fish to lots of different preparations. Wolfgang's Steakhouse definitely knows how to cook a piece of fish, just as I would have expected. It may look boring sitting all alone on the plate, but rest assured, there was nothing boring about this grilled Chilean sea bass.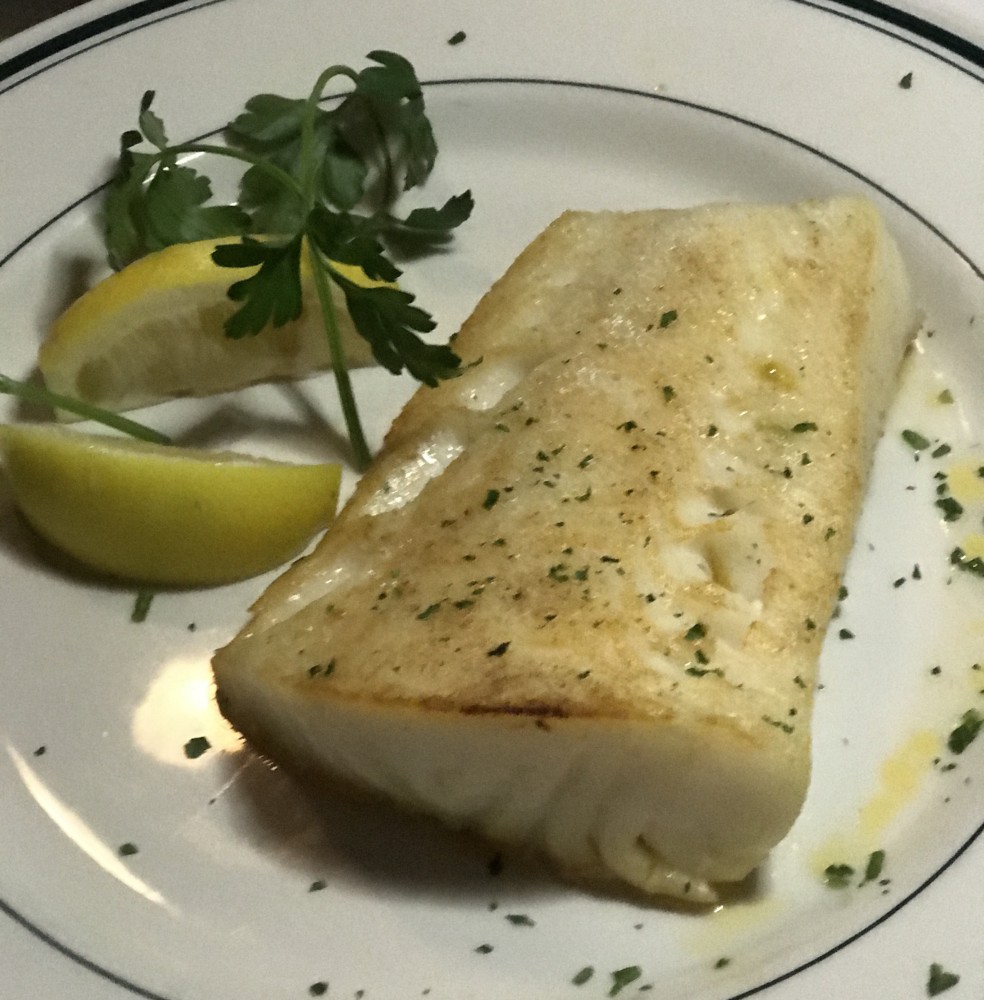 I chose the sautéed mushrooms as my side dish. It makes me laugh to think that as a kid, I hated mushrooms, and now they are pretty much one my favorite foods. Steakhouse sides are always a sight to be seen. They're usually big enough for the table to share and somehow manage to make even something as classic as a mushroom taste as though it's made of gold. These 'shrooms were expertly seasoned, and the sprinkling of fresh herbs helped to elevate and balance out the earthy taste.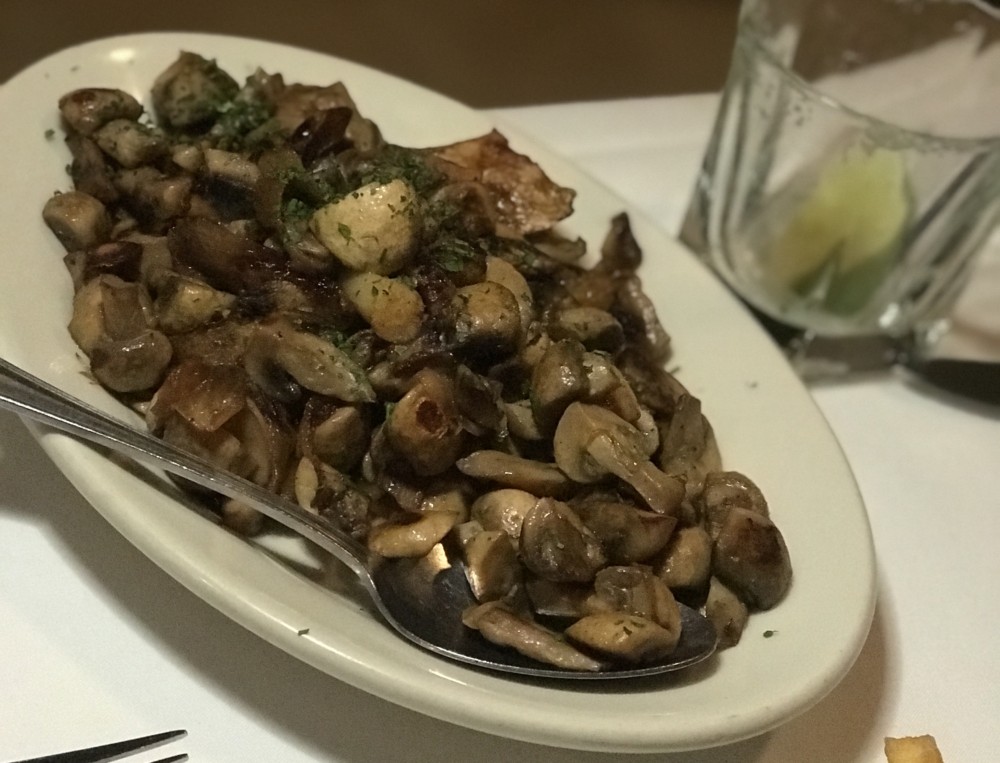 Additional side offerings include lobster mac and cheese, fried onion rings, and creamed, sautéed or streamed spinach, among others. Of course, when dining out with Fashionably French Fried, you must always order fries…so naturally, the steak fries made an appearance on the table. I mean, Jill did order steak, so it only makes sense to go for the traditional "steak and potatoes" pairing. And we all know that french fries are the best kind of potatoes. Right? Right.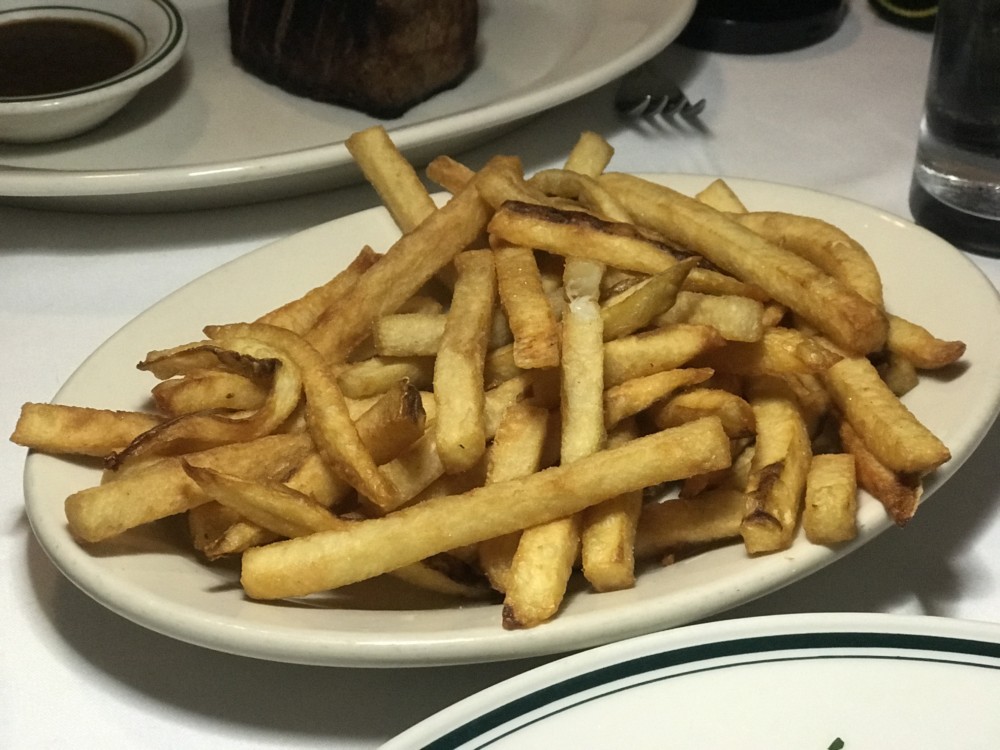 Wolfgang's Steakhouse is located at 315 S. Biscayne Boulevard in Miami. The restaurant is open Monday through Thursday from 12-11:30pm, Friday from 12pm-12am, Saturday from 5pm-12am and Sunday from 5-10:30pm.