Disclosure: This post was sponsored Wonderful Pistachios as part of an Influencer Activation and all opinions expressed in my post are my own. All health claims have been provided by the sponsor.
One of the most important things to stock up on around the holidays is snacks, especially if you're hosting friends and family for dinner and drinks. Wonderful Pistachios are just the right snack to have on hand this holiday season, and the best part about these heart-healthy nuts is that the brand is doing its part to give back. Now through December 24th, Wonderful Pistachios will donate 10 cents/unit for Wonderful Pistachios Roasted & Salted and Wonderful Pistachios Roasted No Salt sold at Walmart up to $100k to benefit Toys for Tots.

One of the biggest problems I face when it comes to snacking is mindless eating. One thing I absolutely love about the unshelled Wonderful Pistachios is that you can't just grab a handful and shove them all in your mouth at once, losing all semblance of portion control. Instead, you need to gently crack open each nut, which helps you to slow down and eat much more mindfully. That's why I prefer to purchase the unshelled varieties, but there are shelled options available too.
The Wonderful Pistachios Roasted & Salted are my favorites, but if you're looking for a low-sodium option, the Wonderful Pistachios Roasted No Salt are dry-roasted and have no added oil. These Wonderful Pistachios options are Non-GMO Project Verfied, gluten-free, Kosher certified, Halal certified and vegan.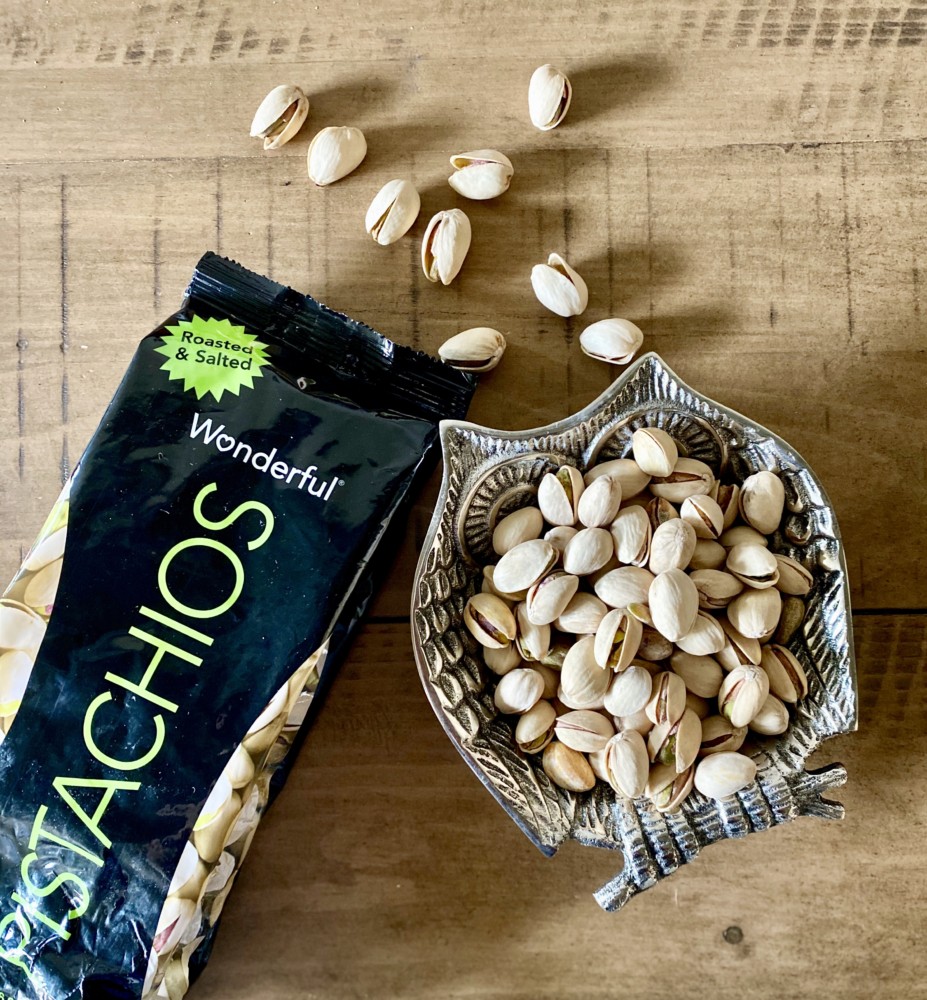 There are also other flavors to choose from, like honey-roasted and chili-roasted. These smaller bags of unshelled Wonderful Pistachios would make great stocking stuffers!
Why not take a break from all the holiday sweets and gift your family and friends with a healthier alternative this season? Scientific evidence suggests, but does not prove, that eating 1.5 ounces per day of most nuts, such as pistachios, as part of a diet low in saturated fat and cholesterol may reduce the risk of heart disease. (See nutritional information for fat content.)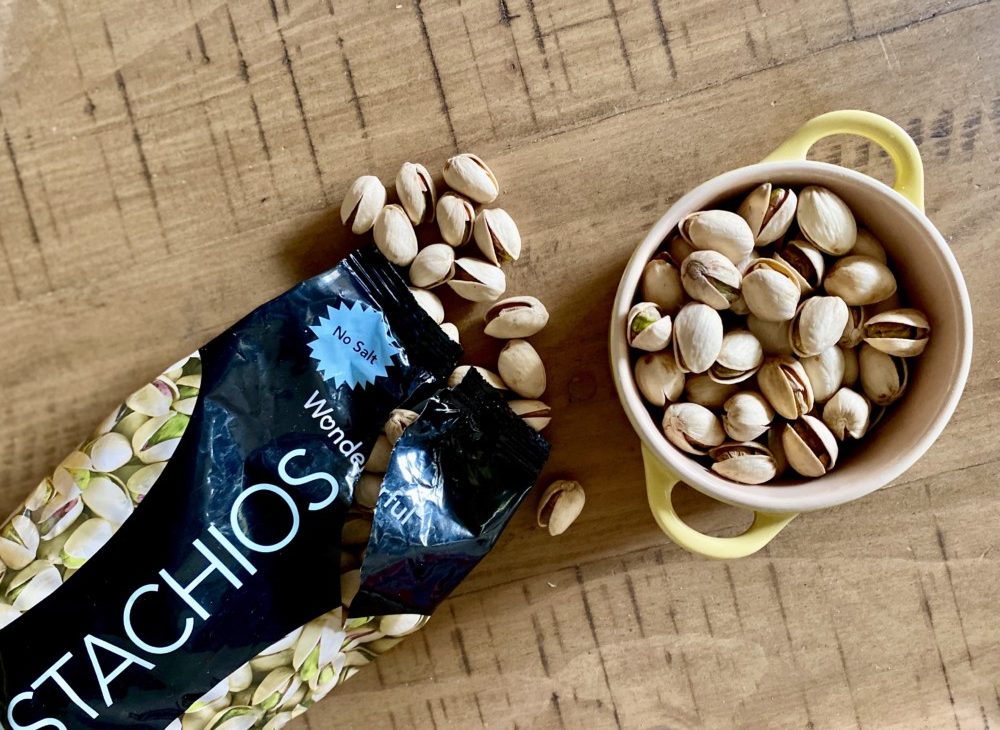 Head over to your local Walmart and pick up a couple bags. You can feel good about your purchase, not only because Wonderful Pistachios are filled with good-for-you fats, fiber, protein and antioxidants, but also knowing that a portion of the sale is being donated to Toys for Tots.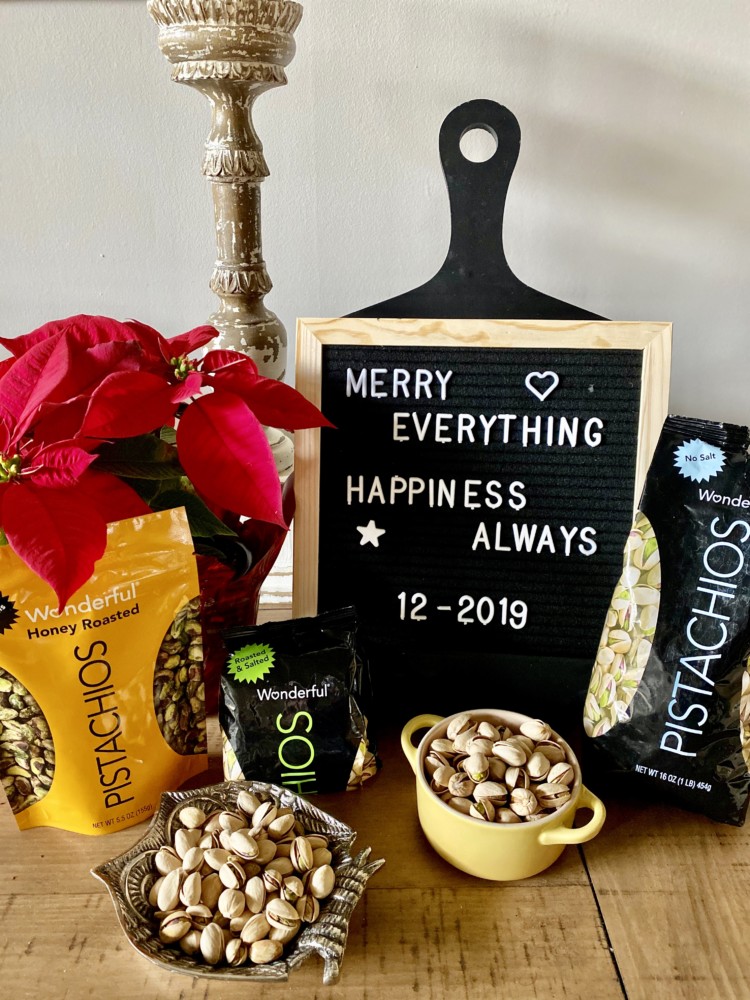 Follow Wonderful Pistachios on Facebook, Instagram and Twitter for more snack-spiration.
Never miss a bite! Sign up here to receive new recipes and reviews straight to your inbox.