Do you ever get bored with breakfast? I tend to always eat the same thing… I either make a smoothie (like my Mellow Yellow Tropical Smoothie or Kale, Peanut Butter and Banana) or I'll have a bowl of oatmeal. I sometimes need a little inspiration to break out of my breakfast rut, and thanks to General Mills, I got a whole slew of fun breakfast foods to play around with for The Target Breakfast Twist campaign. This campaign focuses on putting a new spin on breakfast, changing up the classics and combining them to make something completely new. And the best part is that all of these ideas are quick and easy to put together, so your "busy family" can stay busy without having to sacrifice a good breakfast to start the day.
I received these products from General Mills and came up with a few ideas for you to whip up this week.

Nature Valley® Protein Granola
Nature Valley® Granola Bars
Honey Nut Cheerios® Medley Crunch™ cereal
Trix® cereal
Quaker® Oats
Jif® peanut butter
Nutella® mini cups
Grandma Hoerner's® Big Slice™ apples snack

Breakfast Twist #1: Greek Yogurt Parfait. Layer Grandma Hoerner's Big Slice apples snack and Nature Valley Protein Granola with your favorite flavor Greek yogurt. You get your fill of fruit, dairy and protein all in one.

Breakfast Twist #2: Chocolate Hazelnut Oatmeal. Cook your Quaker Oats according to package instructions and swirl in your desired amount of Nutella. Add strawberries, raspberries or slices of banana. This is perfect for those who wake up with a sweet tooth and like to get in their chocolate fix at the beginning of the day.

Breakfast Twist #3: Mini Granola Sandwiches. Use Nature Valley Granola Bars and Jif peanut butter to make a sandwich. Break the granola bars in half and smear peanut butter on one half, top with the other half of the granola bar and you have a protein-packed on-the-go breakfast.

I've got one more Breakfast Twist up my sleeve, but this one does require a little bit of time. These make-ahead breakfast cookies are packed with healthy ingredients and easy to stash in your bag as you're heading out the door. They don't take long to put together, although they do require dough-chilling for about a half hour; you can do other things around the house during this step!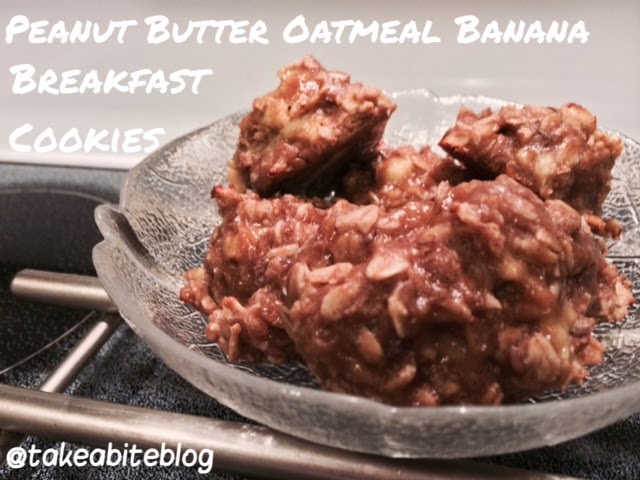 Breakfast Twist #4: Peanut Butter Oatmeal Banana Breakfast Cookies
Makes 6 cookies

1 ripe banana, mashed
1/2 cup Quaker Oats
1/2 cup Jif peanut butter
1 tbsp agave nectar

1 tsp flax seed
1 tbsp cinnamon


Combine all ingredients in a small bowl and mix well. Place in the refrigerator to cool for at least 30 minutes.


Preheat the oven to 400 degrees. Use a cookie scoop to portion out the cookies onto a baking sheet lined with parchment paper or a silicone baking mat. Bake for 8 minutes.

You can find even more ideas (and great savings!) at target.com/BreakfastTwist.

Disclosure: The information and prize pack have been provided by General Mills through Platefull Co-Op. I received the above mentioned products as well as a Target gift card. No other compensation was received. As always, all opinions and ideas are my own.

There are affiliate links in this post. If you click the link to any of the products and make a purchase through Amazon I get a small percentage. This helps me to keep bringing you yummy recipes like this one!