Of course I'm starting out with my favorite dish from the Tapas Party. This was so simple, but so full of flavor. I made one tiny change to my Basil Pesto and used asiago cheese instead of parmesan. I could taste the difference; it wasn't as sharp as usual, but it was still amazing! I liked the slight difference in flavor; it really complemented all of the components of the dish. I originally was going to skewer the shrimp with roasted
cherry tomatoes, but
I was inspired by all the amazing plates of food at Flavors: Farm to Fork that included corn so I knew I had to add it here.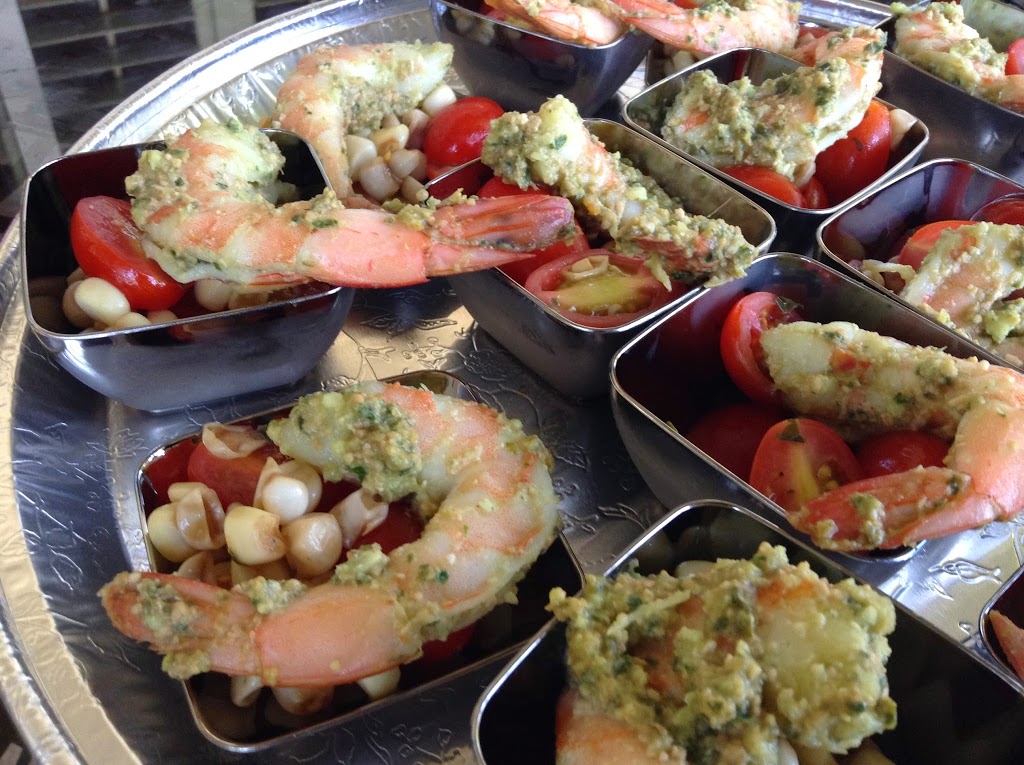 This was not only one of my favorites, but a favorite of the night in general. The pesto was a hit as always. After I finished plating all the dishes for the party, there were a few shrimp leftover so I obviously gave it to Rob (the birthday boy) and Leslie to enjoy. They both agreed that the garlic in the pesto was the perfect amount, and the flavors paired so well with the shrimp. Nothing was too overpowering. Hearing how happy they were with it made me love this dish even more than I already did.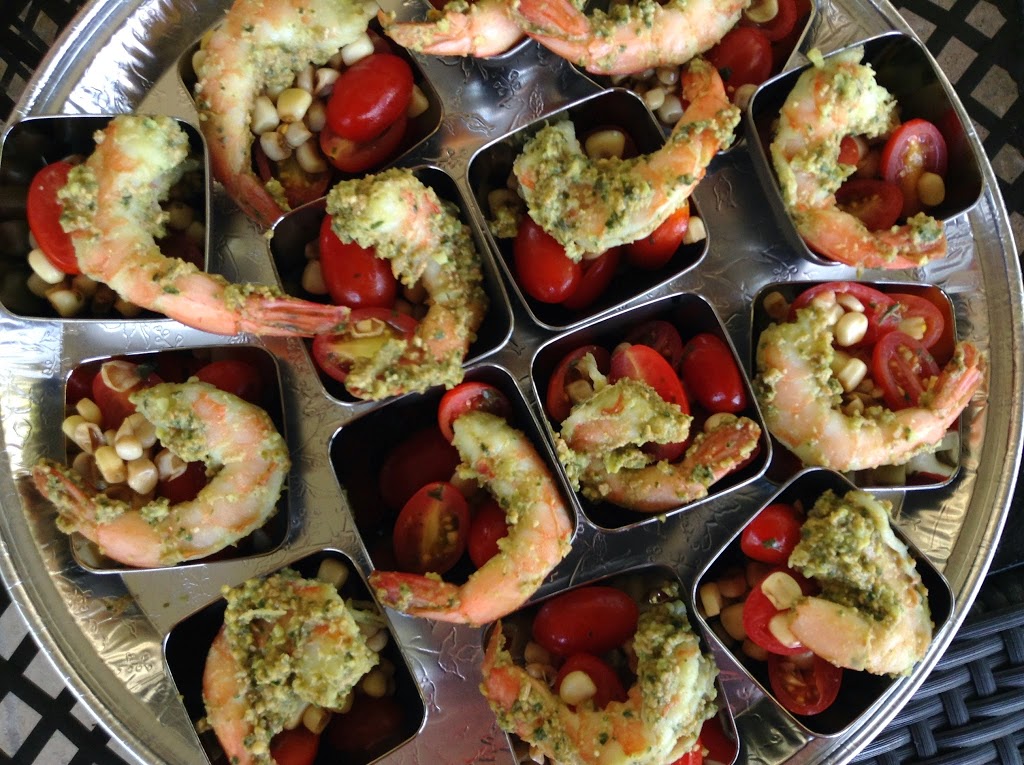 A simple salad of grape tomatoes and sweet corn tossed with basil, balsamic vinegar and olive oil is topped with succulent jumbo shrimp that has marinated in basil pesto for at least an hour. I used mini bowls flatware to serve these tapas style — a spoonful of salad and one perfectly placed shrimp lying over the vegetables. Tail on, so guests can eat the shrimp with their hands, the way a true tapas dish should be enjoyed.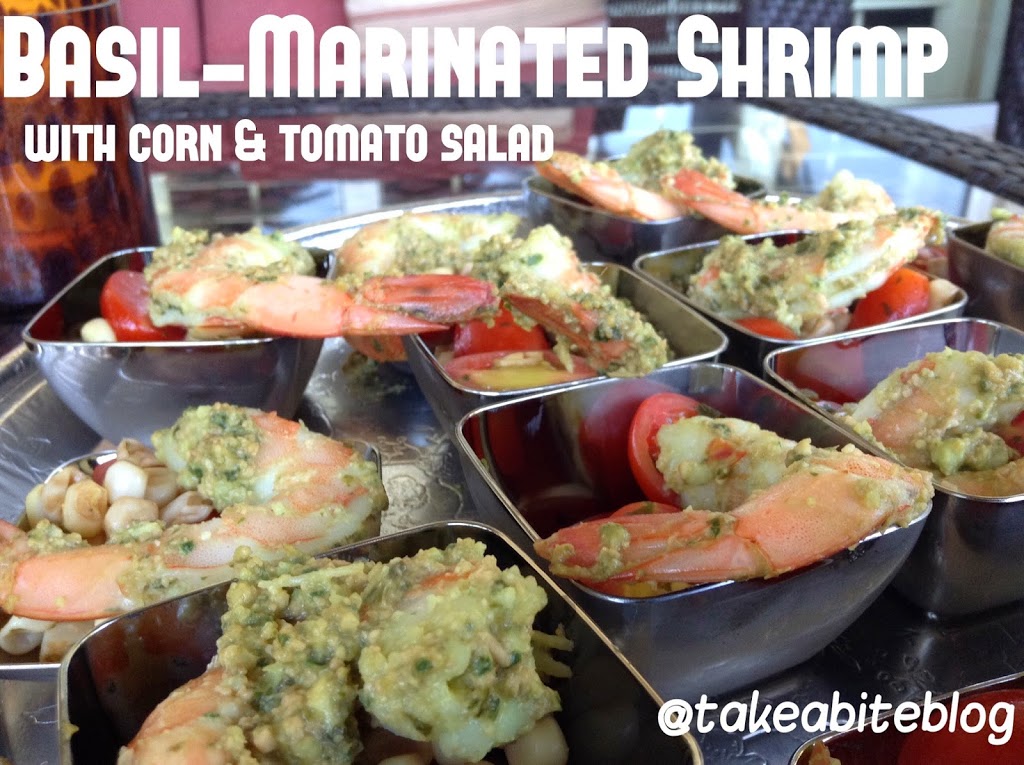 Basil-Marinated Shrimp with Corn and Tomato Salad
1 lb cooked cocktail shrimp
1 cup prepared basil pesto
2 8 oz. containers of grape tomatoes, halved
1 16 oz. bag frozen sweet corn, cooked
1 tbsp extra virgin olive oil
1/4 cup balsamic vinegar
2 tbsp Gourmet Garden basil

Place cooked shrimp in a large zip lock bag and pour in the pesto. Make sure the bag is sealed and use your hands to gently massage the shrimp into the pesto until they are fully covered. Let marinate in the refrigerator for at least 1 hour.

In a large bowl, combine sliced tomatoes and cooked corn. Toss with olive oil, balsamic and basil.

To serve, spoon the corn and tomato salad on the bottom of your dish. Top with shrimp.