Never miss a bite! Sign up here to receive new recipes and reviews straight to your inbox.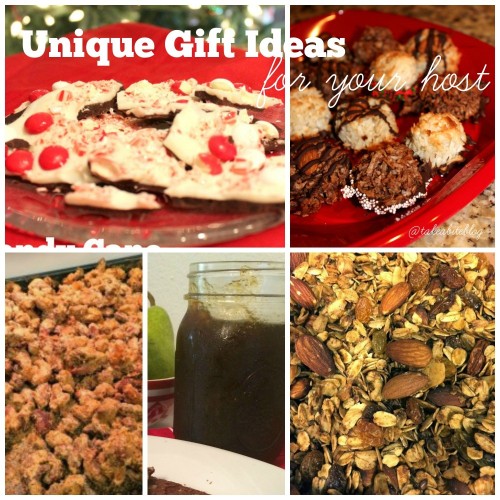 Thanksgiving, Chanukah, Christmas, and New Year's all call for dinner parties, family gatherings, get-togethers with friends, brunches, etc. Someone is in charge of organizing these things and making everything run smoothly and deliciously. It's kind of embarrassing to show up to someone's home as an invited guest and not have something with you. If it's a potluck-style meal, then sure, you'll have a dish with you. But shouldn't you still give your host or hostess a little something that shows how appreciative you are? It takes a lot to put on a holiday event, even when it's only for a handful of people.
But everyone always gives wine.
Okay, I'm not saying I would scoff at someone giving me a bottle of wine. No way. But for once, I'd like to see people get a little creative with their gift ideas. #YahooDIY is sharing 10 unique gift ideas for you to give your host. Is your host a cocktail connoisseur? Give the gift of barware! Find a set of tools to help come up with a new crafty concoction. Heading to a family dinner? Bring the host a board game for the whole family to play after you've finished dinner. For someone who loves to entertain, there are plenty of things you could give — a cheese board, wine charms, or cute coasters.
But you don't need to spend an arm and a leg on something. You actually don't even have to spend much at all! Homemade gifts are full of love — something we all need during the holidays. Mulled cider, spiced nuts…now these are two great ideas. But there are so many more.
This is the perfect excuse for you to try out that new recipe for cookies or brownies you've been wanting to try, but don't want to make it and have it stare you in the face begging you to eat it all in one sitting. More people bake during the holidays than at any other time of year. It's like people who never even touched an oven suddenly have this urge to churn out batch after batch of snickerdoodles, gingerbread men, peanut butter blossoms, and classic sugar cookies. No matter where you turn, there is chocolate melting, candies being unwrapped and cupcake liners out the door.
#YahooDIY inspired me to make my own list of unique gift ideas: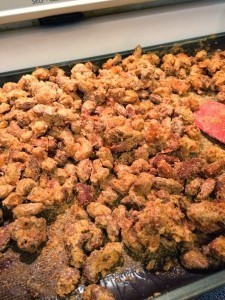 Chai Spiced Nuts
There are SO unbelievably delicious and addicting. I don't know anyone who wouldn't welcome a gift like this with open arms. What's great is you can swap out different spices to make a variety.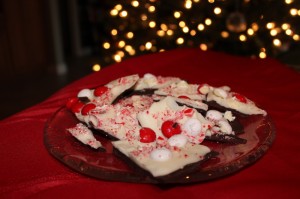 Peppermint Bark
A classic holiday sweet and one of my favorites. Dark chocolate, white chocolate and peppermint…tastes like December to me!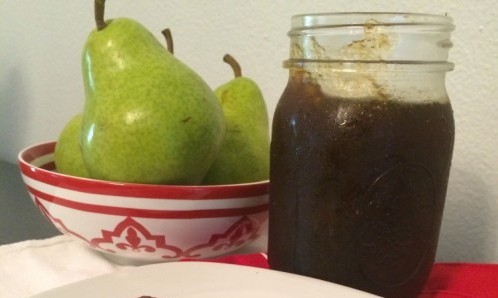 Ginger-Pear Marmalade
Yes, make your own marmalade! Put it in a mason jar, tie with a bow and you have a really awesome gift to give.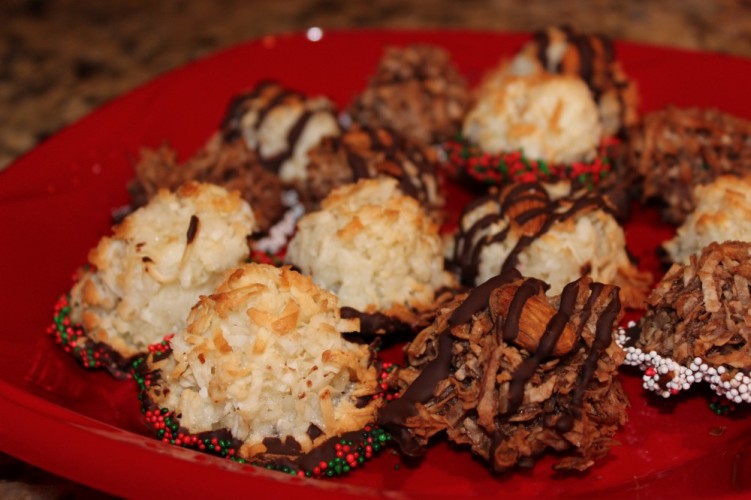 Macaroons
These are the easiest cookies in the world to make. And if your host is a fan of coconut, they will loooove these.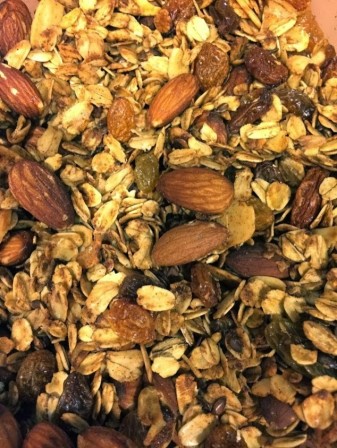 Cinnamon Granola
Making granola from scratch is so much fun. You can go crazy with the mix-ins or choose something simple. Package it in a cute jar or bag. Make sure you note all of the ingredients you used so your host knows what to expect!
You might find these gift ideas from #YahooDIY and my yummy recipes pretty helpful if you're heading out to a party tomorrow night. As long as you don't show up empty-handed, you'll totally be on your hosts' good side. Maybe it'll get ya a glass of extra special champagne. 😉
Disclaimer: Thank you Yahoo! for sponsoring this post. While this was a sponsored opportunity from Yahoo!, all content and opinions expressed here are my own.