Clean Ingredients, Naked Nutrition: New Chocolate Peanut Butter Powder
Naked Nutrition, a protein and supplement brand that focuses on using simple and natural ingredients, has added a new item to its lineup of 50+ health and wellness products: Chocolate Peanut Butter Powder.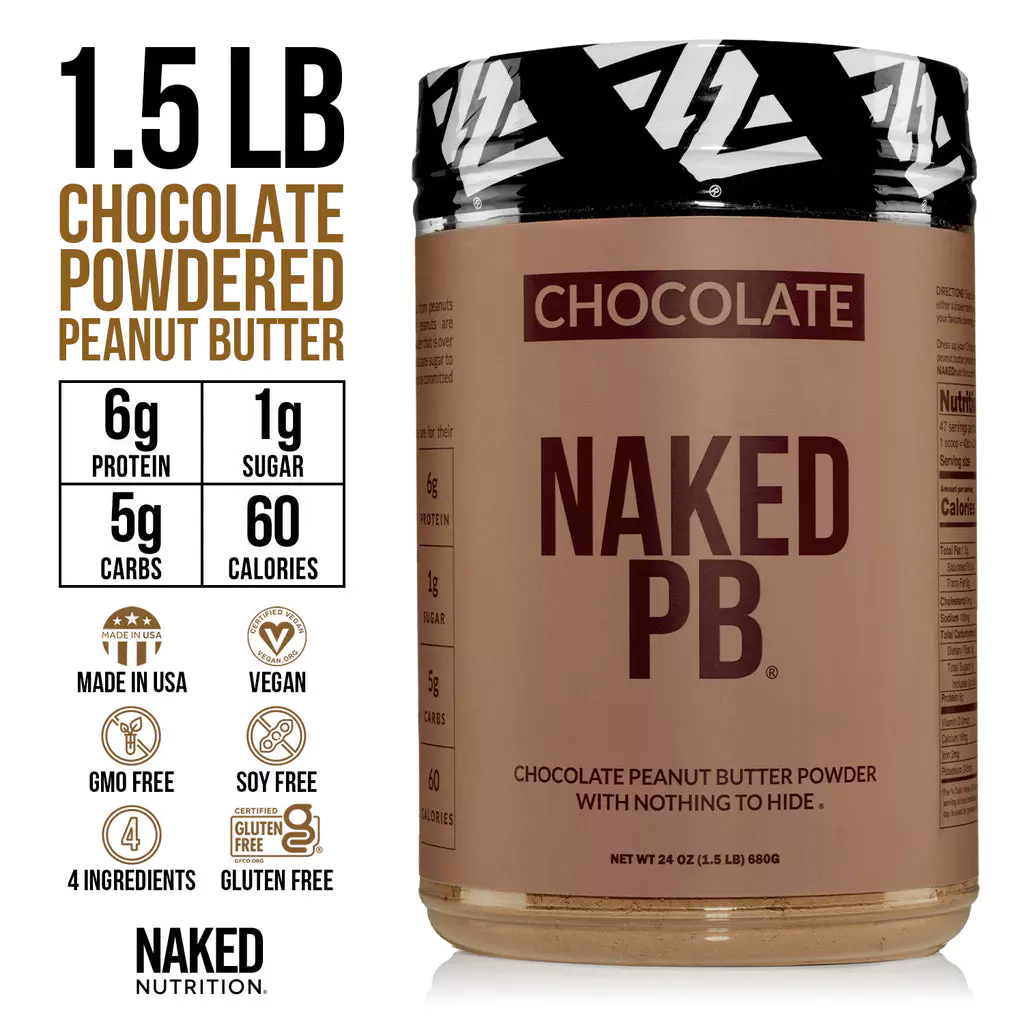 Naked Nutrition was founded in 2014 by former cross-country and track All-American Stephen Zieminski after he noticed that many supplements on the market had long lists of ingredients without much nutritional value. The brand's portfolio started with five single-ingredient supplements that have absolutely no artificial flavors, colors, sweeteners or mixing agents. It lives by the motto, Nutrition with nothing to hide.
Today, Naked Nutrition offers over 50 products, most of which have three ingredients or less. There are a variety of protein powders, including multiple vegan options, as well as protein cookies and baking mixes. The brand also has dietary and sports-focused supplements, like pre-workout and recovery powders. Collagen peptides, multivitamins, Keto Fat Bombs — whatever your health goals, Naked Nutrition has plenty of options.
New Products: Chocolate Peanut Butter Powder
My favorite Naked Nutrition product is the peanut butter powder. I've been using it for a few years now. Unlike regular nut butters that have a lot of calories and fat, the Naked Nutrition Peanut Butter Powder is only 50 calories per serving size (a two-tablespoonful scoop) with 1 gram of fat and 1 gram of sugar.
It's made with one ingredient: slow-roasted, non-GMO, US grown peanuts. It's certified vegan and gluten free, soy free, with no additives or artificial sweeteners, and it has been independent third-party tested for heavy metals.
Naked Nutrition recently launched a brand new chocolate peanut butter powder that I was so excited to try. This new flavor has just about all of the same impressive stats as the original, except that it's 60 calories instead of 50 and it does have three additional ingredients. They are simply cocoa, sea salt, and fermented cane sugar — nothing crazy!
The flavor is tasty, without being too peanut butter-y or too chocolate-y, if you know what I mean. Sometimes peanut butter can overwhelm every other ingredient in whatever you're making, but I never feel like that with the Naked Nutrition Peanut Butter Powder. It's the perfect complement to my chocolate protein shakes in the morning!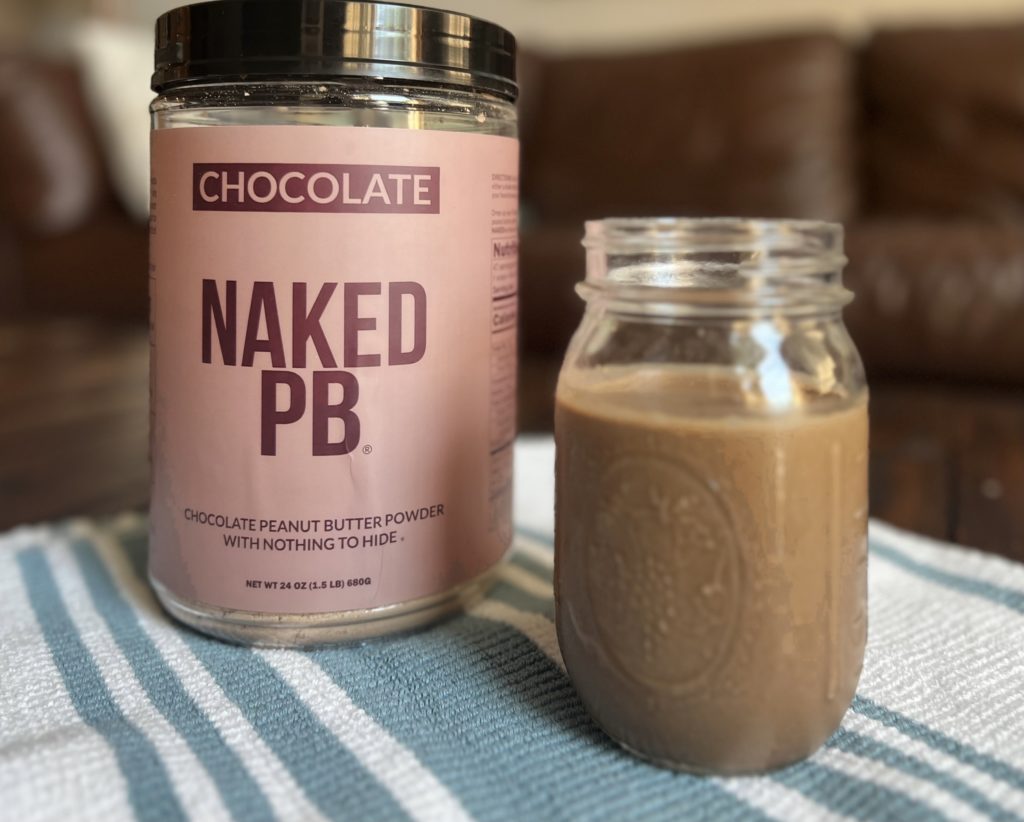 There is also an organic powdered peanut butter available that is made with only organic, slow-roasted, non-GMO, US grown peanuts, as well as a Sugar and Salt option that has sea salt and organic coconut sugar mixed in.
How to Use Naked Nutrition Chocolate Peanut Butter Powder
There are a lot of ways to use your Naked Nutrition Chocolate Peanut Butter Powder. It's a great way to add some extra protein and flavor to baked goods. Use the powder to make chocolate peanut butter protein cookies or brownies, or it would also be an excellent addition to homemade energy bars/balls.
The most common use is blending it into smoothies and shakes. This is how I use my Naked Nutrition Chocolate Peanut Butter powder. I mix it with almond milk and chocolate protein, greens, glutamine powder and ice for my post-workout shake each morning. It's great for an on-the-go breakfast or if your schedule doesn't allow you enough time to actually make something.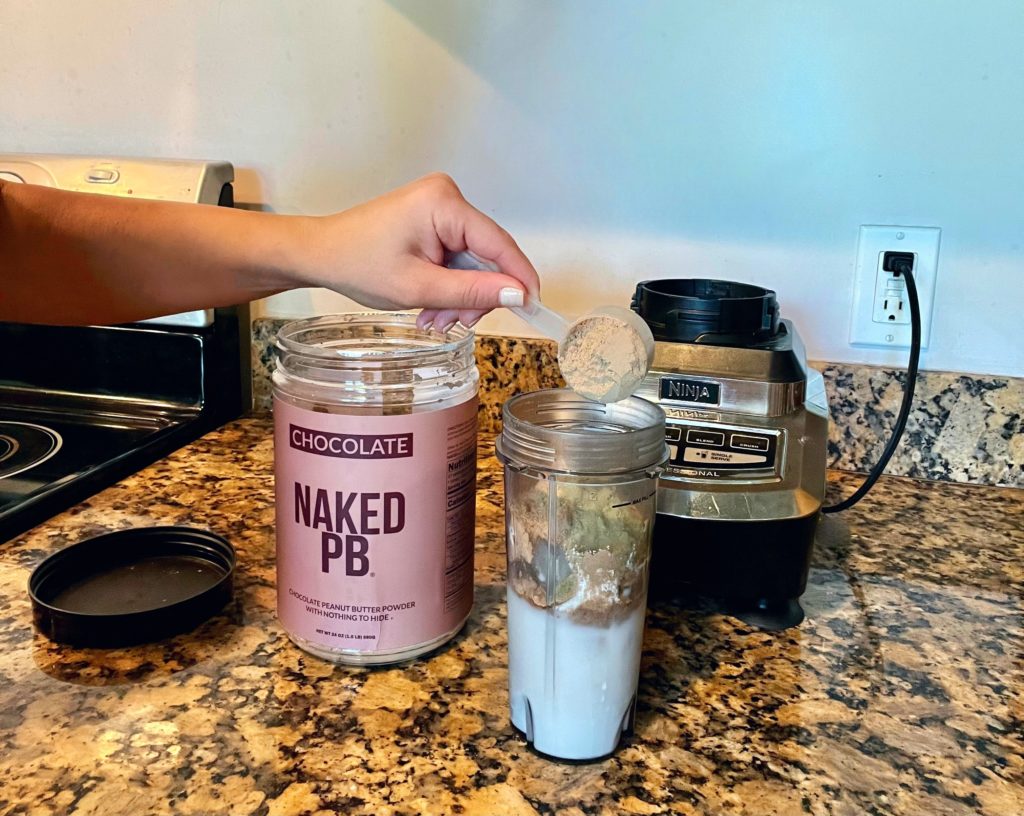 I also love mixing Naked Nutrition Chocolate Peanut Butter powder with a little water to make a smooth and creamy spread to top rice cakes. I sprinkle a little bit of cinnamon on top too — it is the most delicious snack! This would also be yummy spread on gluten-free crackers or toast, or as a dip for apples, carrots or gluten-free pretzels.
You can control the thickness of the spread by adjusting the amount of water. Start with a small amount and gradually add more until you've reached your desired consistency.
Shop for Naked Nutrition
Head over to Naked Nutrition to check out the variety of clean protein and supplement products available. For more recipe inspiration using Naked Nutrition products, check out some of the previous recipes I've created. You can easily use the chocolate peanut butter powder in all of these!
Disclosure: This is a sponsored post by Naked Nutrition. Product information has been provided by the sponsor. As always, all opinions are 100% my own.